Murray Douglas
Vice President, Hydrogen and Ammonia Research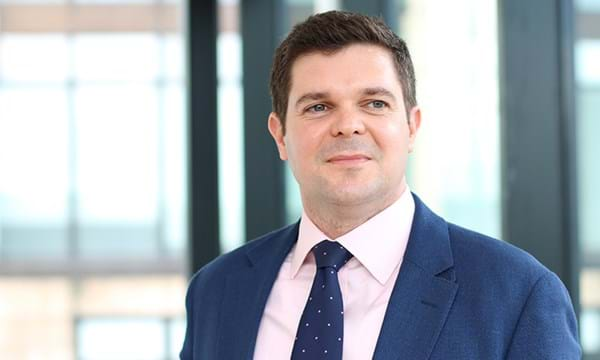 Murray Douglas
Vice President, Hydrogen and Ammonia Research
Murray is responsible for Wood Mackenzie's Global coverage across the hydrogen value chain.
Latest articles by Murray
View Murray Douglas's full profile
This article features key points from the report, Europe gas: what to look for in 2020. Fill in the form on this page to get our full analysis, with charts and predictions for the year ahead.
1. Climate matters
How will Europe's emphasis on climate change affect the long-term prospects for gas?
Climate-neutral by 2050 is the new EU policy mantra. And the newly introduced 'European Green Deal' has raised the bar, signalling that Europe does not just want to maintain its leadership position, but wants to go further and accelerate the change.
At the heart of the new green deal lies a bold proposal for a legally binding commitment to climate-neutrality by 2050 for the EU. The commitment is ambitious – in fact, President of the European Commission Ursula von der Leyen described the deal as "Europe's man on the moon moment".
What does all this mean for gas? The growing pressure to tackle climate change has meant that EU policymakers are now more explicit that gas must be decarbonised across the full value chain.
2. Expect shifts in the corporate landscape
The European market will continue to embrace the energy transition and climate change will be an even bigger focus in 2020, against the backdrop of the new green deal and COP26 taking place in Glasgow in November.
But what does this mean for gas? While there is consensus on the need to develop renewable generation, European utilities differ when it comes to gas and LNG, and we are seeing shifts across the value chain. We can expect to see another European player exit LNG in 2020.
Which new entrants do we think will be attracted to the market? Find out by downloading our insight.
3. Ukraine: the corridor of uncertainty
Will gas flows to Europe via Ukraine continue? The Ukraine transit contract with Gazprom expires at 10 am on 1 January 2020. It's not yet clear what – if any – agreement will be reached.
Negotiations are complicated by a long history of gas disputes and ongoing political tensions. Ultimately, the transit route is of strategic importance to all parties. We think that some form of agreement on transit will be reached and that flows to Europe via Ukraine will continue.
Get a timeline of Ukraine-Russia gas relations over the past ten years.
4. Watching the winter weather closely: how would a milder winter affect gas storage levels?
With plentiful supplies of cheap pipeline gas and LNG available, Europe's use of storage in the first quarter of 2020 will be below average.
Our outlook assumes average weather for the coming winter. But either a colder or a milder winter would change this. In the event of a milder winter, gas levels in store would remain high – a key concern for those looking to market gas into Europe. European storage levels will be closely watched by those in Europe and those further afield.
5. Will European gas prices recover from September's all-time low?
European gas prices have been on a downward trajectory since October 2018. TTF hit an all-time monthly low of US$3.1/mmbtu in September 2019.
Do we expect prices to recover in 2020? And how will the increasingly congested LNG marketplace be affected? Download the insight to find out more.