Discuss your challenges with our solutions experts
Get in touch
For details on how your data is used and stored, see our Privacy Notice.
Opinion
What's next for Chevron?
Chevron walked away from its bid for Anadarko, but it is still in an enviable position. What will the Supermajor do next?

Tom Ellacott
Senior Vice President, Corporate Research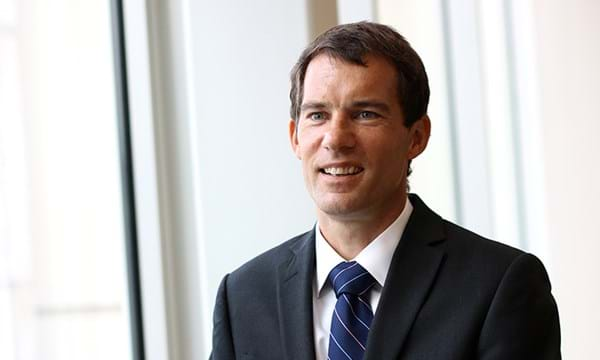 Tom Ellacott
Senior Vice President, Corporate Research
Tom leads our corporate thought leadership, drawing on more than 20 years' industry knowledge.
Latest articles by Tom
View Tom Ellacott's full profile
Already a leader in the Permian, Chevron is well positioned to deliver sustained, profitable growth if the oil price holds up. Add its youthful, highly cash-generative legacy assets and the company is in an enviable position.
What will Chevron do next?
The Permian is vital to Chevron's growth and will be its top priority, as will growing shareholder distributions; its first move on pulling back from Anadarko was to increase its share repurchase programme by 25%.
We can expect it to stay on the lookout for good value business development opportunities. But does the company have another big-ticket M&A move up its sleeve?
The right opportunity at the right price
The Supermajor has the means and appetite to pursue another deal at the right price.
A pure-play Permian target is a possibility. Companies with offset acreage that allow Chevron to scale-up and capture synergies will be top of the list.
Portfolio rationalisation: US$28 billion yet to sell?
Chevron has already tackled its downstream business in an aggressive rationalisation programme. But we have identified a further US$28 billion in potential upstream disposals.
As the Majors step up in the race to high-grade, competition for asset sales is likely to intensify. Even ExxonMobil, which has fallen well behind, is now catching up with a plan to sell US$15 billion of assets out to 2021.
Which assets do we think Chevron could put up for sale? Find out more in our report.
Chevron is in an enviable position with strategic options and financial flexibility. While it can afford to be selective, the danger of holding fire too long on M&A is that acquisition prices start to rise, especially for the most attractive targets.
The company has already been bold in stepping away from a bid that made strategic sense. There could be more surprises to come.
Chevron and ExxonMobil: what will they sell?
Norman Valentine and Tom Ellacot discuss ExxonMobil and Chevron's disposal plans.