Opinion
Which technologies will drive the energy transition?
The innovation that will unlock a lower-carbon future

Jonathan Sultoon
Head of Markets & Transitions, Energy Transition Practice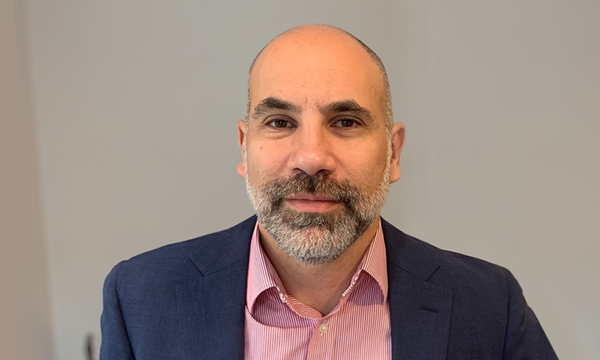 Jonathan Sultoon
Head of Markets & Transitions, Energy Transition Practice
Jonathan has over 18 years' experience leading analysis for global energy markets
Latest articles by Jonathan
View Jonathan Sultoon's full profile
The energy transition is a transformational force, with a technology-based switch from fossil fuels to renewables and low-carbon fuels at its heart. What are the technologies that are driving the change? Which innovations are on track to help unlock the world's lower-carbon future? And where do we need to pick up the pace?
The inaugural edition of our New Technology Series assesses and scores nearly 200 separate technologies currently under development. Fill in the form to download the brochure for this annual series, or read on for an overview of three technologies that are opening doors to our energy future.
How do we define transformative tech?
We track the evolution and impact of key technologies by asking six key questions:
How mature is the technology?
What is the pace of change of the technology?
What is the current carbon abatement cost?
What is the carbon offset share potential?
Does policy support exist?
How does the technology unlock other technologies under development?
So, what does this tell us about three prominent technology areas – carbon capture and storage, energy storage and aviation?
1. Carbon capture and storage (CCS)
CCS has become one of the energy transition's hottest topics, and for good reason. Commercial, scaled-up CCS can reduce CO2 emissions from the processing or combustion of hydrocarbons, and therefore plays a vital role in the net zero strategies of many hard-to-decarbonise sectors.
Storage of CO2 in various geological sites is generally a mature technology – operational capture capacity grew from 41.9 to 47.1 Mtpa in 2020 – but permanence is still a question, particularly for saline aquifers. And CO2 transport, especially commercially via ships, still requires technology maturation.
Read the full report to see graphics for all technologies referenced in this article – and more.
Find out more: read our article on how carbon capture fits into Big Oil's decarbonisation journey or the CCS and low-carbon hydrogen edition of our pre-COP26 briefings.
2. Energy storage
Energy storage rapidly moved from nascent technology to a cornerstone of the energy transition. It's only by efficiently storing energy that we can guarantee flexible and reliable power supply.
However, while numerous technologies have achieved technical success, some even at the pilot level, only two have truly been deployed at scale: pumped hydro and lithium-ion batteries. The latter plays a vital role in the electric vehicle revolution – around 90% of battery demand will come from EVs over the next two decades.
As the need for longer duration storage increases along with surging renewable deployments there is increased potential for near-commercial technologies to provide value. Those who can compete at scale with lithium-ion will have the inside track.
Find out more: track the trajectory of the global energy storage market or discover new opportunities through our Energy Storage Service.
3. Aviation
The aviation industry faces an enormous challenge to lower its carbon emissions in the face of a growing global population and increasing interconnectivity. Tackling this challenge will call for a variety of solutions, ranging from efficiency improvements to the development of new propulsive technology and the use of new, cleaner fuels.
Today, only certain efficiency improvements and retrofits are available. Other more revolutionary technologies, like hydrogen or electric planes, are still at test phase – they remain costly and complex, necessitating new airframe and engine designs. Commercially availability may be two decades away yet.
Find out more: read Future energy – biodiesel or visit the store to access Aviation 2050: a flight plan towards decarbonisation.
What are the most advanced energy transition technologies?
Our New Technology Series includes a leaderboard for nearly 200 separate technologies that can enable the Energy Transition. To find out more, fill in the form at the top of the page to access the series brochure.