Norman Valentine
Director Corporate Analysis, Head of Corporate Power and Renewables Research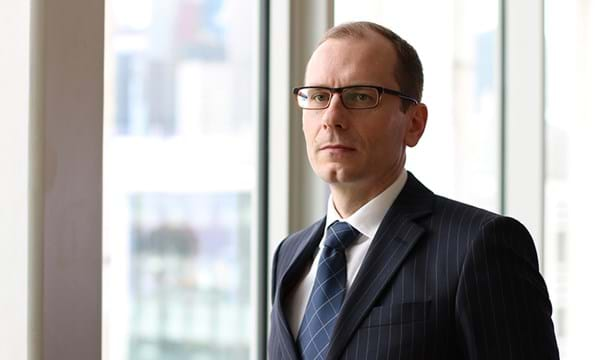 Akif Chaudhry
Research Director, Corporate Strategy and Analytics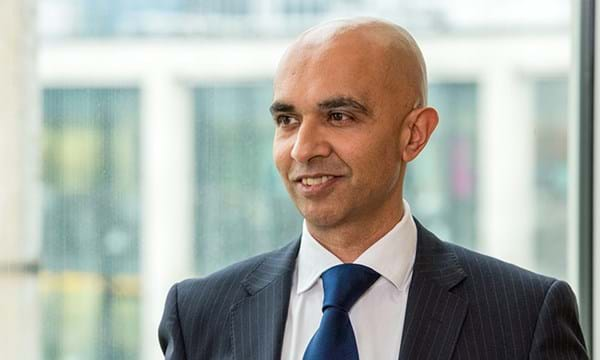 Akif Chaudhry
Research Director, Corporate Strategy and Analytics
Akif focuses on strategy, benchmarking and valuation analysis related to power and renewables within company portfolios.
Latest articles by Akif
View Akif Chaudhry's full profile
The power and renewables corporate sector has much to celebrate. Opportunity – and available capital – abounds, fuelled by increasing political and investor pressure to align with a 1.5 degree scenario. The long-term growth potential is vast, and exciting.
But the path ahead isn't necessarily an easy one to navigate. Power and renewables companies must tackle rising near-term risks, from cost inflation and policy uncertainty to interconnection challenges.
This article is an introduction to Corporate power and renewables: 5 things to look for in 2022. Fill in the form to download a complimentary copy.
Energy transition strategy will come under intense scrutiny in 2022
Ambition is unquestionably high in 2022. The political and investor pressure driving energy transition projects will only grow. Energy system electrification, accelerated renewables growth, battery deployments and expansion in power-to-X will be recurring corporate strategic themes. Decarbonisation and phase-out of legacy thermal generation assets will also feature large.
But we also expect 2022 to bring greater scrutiny on how new energy ambitions can be profitably realised against a background of intense competition, technological change and policy uncertainty. Management teams will need to address a range of concerns to build credibility around their ability to deliver competitive advantage in the fast-changing world of the energy transition.
How will this greater scrutiny affect strategic planning? Where is the spotlight focused? Download the full insight to read our view.
Cost increases will squeeze solar and wind margins and force auction bid prices up
Rising equipment prices will force developers to raise wind power and PV power purchase agreement (PPA) prices in 2022.
Increased polysilicon, steel, copper and aluminium pricing combined with logistical bottlenecks forced equipment price increases over the course of 2021. We saw this upward pressure on capex costs begin to be reflected in the pricing of each technology towards the end of the year. And it will impact company margins in 2022.
Which technologies will be most exposed to cost increases and logistic disruptions? And when do we expect equipment costs to stabilise? Read the full report to find out more.
Greater complexity will bring greater project development risk
Developers will be looking more carefully than ever at where to bid, when to bid and what to bid. Bidding into commercial arrangements for renewables projects is already a complicated process. At the same time, tender competition for generation assets is increasing, not least as the European oil and gas Majors (BP, Shell, TotalEnergies, Eni and Equinor) have entered the fray, bringing their deep pockets and ambitious targets.
Several other headwinds are also merging and blowing stronger – and will negatively impact appetite for new project development, at least in the near-term. So, while there is an abundance of capital available to the sector, we do expect to see companies heighten their focus on risk quantification and management, resulting in a combination of:
increased project development timescales
a pause in bids
raised bid prices, especially in more mature renewable technology sectors (solar PV, onshore wind) to reflect growing complexity
restructuring of PPA terms, with developers seeking to share some of the cost risk with buyers.
Which risks and constraints could have the biggest impact on the development process for renewable energy projects in 2022? How will corporates respond to the project complexity challenge and capture the most attractive opportunities? Read the full report to find out more.
What other themes will define the year ahead for power and renewables companies?
There won't be a dull moment in 2022. The renewables M&A market will heat up, with more partnerships emerging – and a big push from Big Oil to become Big Energy. And we expect to see moves in decarbonisation as a service, as utilities and energy companies see demand accelerate for corporate PPAs packaged with other measures to help their clients meet net zero targets. Plus, we've identified a few wildcards that could make their presence felt. Find out more in Corporate power and renewables: 5 things to look for in 2022.
Fill in the form at the top of the page for your complimentary copy.