Discuss your challenges with our solutions experts
Contact an Expert
For details on how your data is used and stored, see our Privacy Notice.
Editorial
Wave of large upstream project FIDs could signal a new cost cycle
But is the industry spending enough?
We saw a significant recovery in upstream Final Investment Decisions (FID) in 2017, with the number of project sanctions more than doubling from 2016. We expect a similar story in 2018 with around 30 major projects to reach FID. And it's all down to continued prudence in industry spending.
With the primary focus of reducing project footprints through fewer wells, smaller facilities, and the greater use of subsea tie-backs and existing infrastructure, projects have achieved lower costs, lower breakevens, higher prices and improved corporate finances. But how much longer will we exist in this new, frugal world?
The upstream industry forges ahead with cost cutting
Projects that did get the greenlight are notably smaller. The average capital expenditure to develop 'major' projects (commercial reserves over 50 mmboe) sanctioned in 2017 fell to only US$2.7 billion, the lowest in a decade. To put this into context, the average project capex for those sanctioned over the last decade was double that at US$5.5 billion.
The average project capex fell from US$5.5 billion to US$2.7 billion
We are seeing significantly smaller projects, alongside a greater appetite for brownfield and expansion projects, and more subsea tie-backs. Brownfield developments are popular in the current capital-constrained environment, with less spend and execution risk than a greenfield project, and a faster route to first production. Both investors and operators want to see faster cycle times and quicker returns on upstream projects.
>To find out more about upcoming FIDs and identify the next FID hotspot, buy the report here<
We should continue to see operators favouring a 'leaner and meaner' path in 2018.

Jessica Brewer, Principal Analyst
We forecast a 15% decline in average breakeven* cost to US$44/boe with the most competitive projects in shallow-water Norway, UK and Mexico. Gas projects will take centre-stage, aided by big expansion projects in Norway, Iran and Oman.
We predicted 30 projects would reach FID in 2018 – six of which have already been sanctioned in the first quarter of the year – in the UK, Norway, Israel, the Netherlands, Malaysia and China. Notably the Lingshui development, operated by state-owned CNOOC Ltd, is China's first wholly-owned and operated deepwater gas project.
While it is good news that operators have found ways to grow in tough business conditions, the big question is whether the industry is actually spending enough.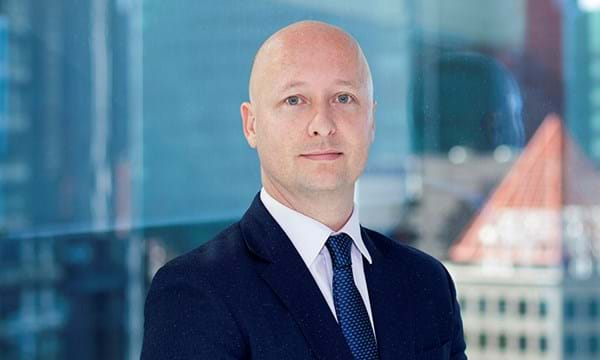 Angus Rodger
Research Director, Asia Pacific
Angus leads our benchmark analysis of global Pre-FID delays, and deep water developments.
Latest articles by Angus
View Angus Rodger's full profile
We cannot rely on smaller projects forever, and when we look at LNG in particular, we see a lot of big projects on the horizon. The FID story could shift again in 2019, with multi-billion boe developments such as Mozambique LNG, Canada LNG, and expansions in Qatar and Papua New Guinea all eyeing final investment decisions.
Can the industry apply the leaner lessons it has learnt through the downturn to these giant projects, or will we return to the boom and bust cost cycles of the past?
Companies will need to be aware of what their competitors are doing. They don't want to be all rushing through that door at the same time and then see costs blow-out. So it will be interesting to see if any of these LNG projects push for a late-2018 sanction, thereby locking-in lower costs and pipping the competition.
Stay informed of what your competitors are doing
In today's competitive environment, you need to spend less time manipulating data and more time driving your strategy. Our Upstream Data Tool uses sophisticated online filtering, visualization and data manipulation to quickly and easily access proprietary cost, production, reserves and economics data. Get the information you need quickly and easily to analyse market conditions, understand how the competitors stack up, and evaluate potential opportunities quantitatively at the asset, company or country level.
*applying a 15% discount rate
Insight
Upstream FIDs jump in 2017: What's changed?
32 projects and 12 billion boe of reserves sanctioned, but developments are getting leaner
Buy this report