Get Ed Crooks' Energy Pulse in your inbox every week
Sign up
For details on how your data is used and stored, see our
Privacy Notice
.
Opinion
The challenge of upgrading the US grid
The shift towards renewable power generation relies on adding transmission capacity. Opposition to new lines makes that an uphill battle.

Ed Crooks
Vice-Chair, Americas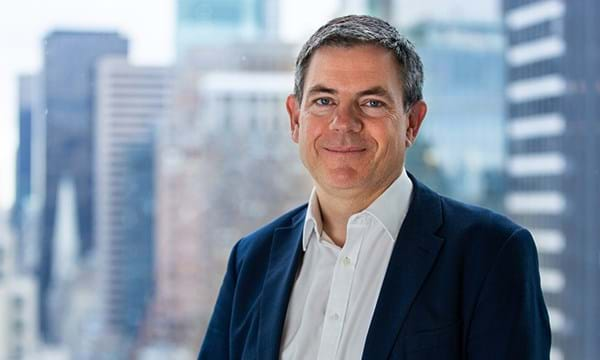 At the annual meeting of Berkshire Hathaway last Saturday, Warren Buffett was called on to defend his position on addressing climate change. Investors, including Federated Hermes and Calpers, had filed a proposal calling for Berkshire to publish an annual assessment of its climate risks and how it was managing them. The investment group's board opposed the resolution, and Buffett said that compelling all of its businesses to fill out climate disclosures would be "asinine". When it came to taking practical steps to tackle the threat of climate change, he said: "We have a record that overall is incredibly good".
In particular, Buffett highlighted Berkshire's investment in high-voltage transmission in North America. Berkshire Hathaway Energy's fixed income investor presentation shows that it plans to invest $13 billion over 2021-30 in major transmission projects in the western US and Canada. As Buffett pointed out, investment in transmission is critical to hopes of shutting down coal-fired power plants, typically located close to demand centres, and replacing them with renewable generation that is often further away. "There's no sense having the wind blow in Wyoming, and people can't turn on the lights in Las Vegas", he said.
Shareholders were not wholly convinced, and about 25% of Berkshire's votes were cast in favour of the proposal on climate risk reporting. Considering Buffett personally controls about 39% of the rights, that counts as significant opposition. BlackRock was one of the shareholders voting in favour of the proposal.
Buffett was right, however, about the importance of transmission. The areas of greatest solar and wind resource in the US, and the greatest availability of land, are generally far from the areas of the highest population density. If the US is to even come close to achieving President Joe Biden's goal of 100% zero-emissions electricity by 2035, new transmission capacity will be essential.
Investment in transmission in the US has risen strongly over the past two decades, a federal government study of congestion on the grid showed last year. But as more renewable generation comes online in the areas with the highest wind and solar resources, the evidence of the need for more transmission capacity has been mounting, too. The sum of the real-time shadow prices of transmission – an indicator of the impact of congestion on the grid – has totaled $141 billion so far this year in three major power markets: ERCOT, MISO and SPP, Wood Mackenzie data show. That is almost equal to the $151 billion recorded for the whole of 2016, with almost two thirds of 2021 yet to come.
Building new transmission capacity is difficult in part because of the US political and legal system, which gives states and local governments and the public powers to delay or block projects. "To build long-distance transmission, you have to get approvals in several different jurisdictions. So the legal process can just be a nightmare", says Rebecca Miller, Wood Mackenzie's research manager for the ERCOT and CAISO power markets. The journalist Russell Gold based an entire book, and a good one, on the struggle to build just one interstate transmission line.
Americans for a Clean Energy Grid, a group that advocates for increased investment in transmission, last month published a paper listing 22 "shovel ready" projects that could start construction in the near future "if more workable transmission policies are enacted". Those policies include a new tax credit for investment in transmission, streamlined permitting, and the federal government acting as an "anchor tenant", investing directly in new lines and then selling the capacity on to renewables developers and other generators.
President Biden has acknowledged the problem. The infrastructure and climate proposals badged as the American Jobs Plan included a new tax credit for grid investment, intended to mobilise "tens of billions in private capital off the sidelines – right away". Last week the administration launched a package including $8.25 billion of loan guarantees and low-cost financing, intended to help build high-voltage transmission lines. The Department of Transportation is also working to encourage states to use public highways and other transport rights-of-way to route transmission lines, with the aim of speeding up the permitting process.
As well as building new lines, the US can make better use of its existing capacity. Operators of transmission infrastructure set fixed limits on usage to avoid damage to equipment. Increasingly, they are looking at dynamic line rating: allowing capacity to vary according to environmental conditions. A light breeze of just 2 miles per hour blowing across a transmission line can increase its effective available capacity by up to 44%, according to research cited by the US Department of Energy.
Richard Glick, chairman of the Federal Energy Regulatory Commission, has indicated his support for the technologies that make dynamic line rating possible. "I look forward to working with my colleagues… to encourage the deployment of grid-enhancing transmission technologies", he wrote to senators last month.
The case for dynamic line rating can be compelling. "We are talking about adding capacity at less than 5% of the cost of new lines", says Hudson Gilmer, chief executive of Linevision, a company that provides systems for monitoring transmission lines. However, he adds, improvements to the existing grid should be seen as complements to, rather than substitutes for, investment in new lines. "We need both", he says.
Warren Buffett last weekend reflected on how building new transmission lines was "a big problem" because "you cross state lines and you'll go through people's backyards". He suggested the federal government might make more progress than the private sector "just saying 'this is the way it's going to be done,' and ramming it down the throats of where they go and getting it done". That assessment overstates the government's authority, but it does get to the heart of a crucial issue for President Biden's aims for decarbonisation. If he wants to realise his ambitions for accelerating low-carbon electricity, he is going to have to push harder to remove the obstacles to investment in transmission, with all the means at his disposal.
Soaring steel prices raise questions for energy companies
With optimism about the strength of the rebound in the US economy remaining high, steel prices have been soaring. The June 2021 contract for US Midwest domestic hot-rolled coil steel has almost tripled in price over the past nine months, rising from about $540 a ton last August to $1,595 a ton this week. The share price of US Steel has similarly tripled since October.
Higher steel costs will be an issue for companies across all energy sectors, and we are already seeing effects starting to emerge. Vestas, the wind turbine manufacturer, warned this week that it would have to pass higher costs for steel and transport on to its customers. It was the first, but will not be the last, company to raise these concerns in the current cycle.
In February, Vestas invested in a company that makes wooden towers for wind turbines, which over time could reduce its exposure to the steel price as well as cutting its greenhouse gas emissions. The company, called Modvion, aims to build its first commercial tower next year. It is unclear how great the cost savings from shifting to wood could actually be, however. Especially at a time when lumber prices are also soaring.
In brief
Germany is the latest country to propose a new, more ambitious climate target. The new goal would be to aim for net zero emissions by 2045, with an interim target of a 55-65% reduction by 2030. Germany's current objective, which it shares with the rest of the EU, is for net zero by 2050.
Equinor a week ago reported first quarter earnings that provided a snapshot of the company's diversification from oil and gas into renewables. The eye-catching headline was that renewable energy accounted for about half of the group's total after-tax adjusted earnings for the quarter. That proportion should not be expected every quarter, however. Pre-tax net income of $1.34 billion for renewables included $1.38 billion from sales of holdings in four wind projects: the 50% stakes in Empire Wind and Beacon Wind in the US sold to BP, and the 10% stakes in Dogger Bank A and B sold to Eni. Equinor's renewables business still has some way to go to demonstrate it is a significant source of profits for the group.
Saudi Aramco reported a 30% increase in net income to $21.7 billion for the first quarter, buoyed by higher oil prices.
EQT, the largest gas producer in the US, has agreed to buy the upstream and midstream business of Marcellus operator Alta Resources Development for $2.93 billion in shares and cash.
The International Energy Agency published a study highlighting the importance of critical minerals for the energy transition.
The Biden administration has been signalling that it supports subsidising US nuclear plants to keep them open in the face of the threat from low-cast gas-fired generation, Reuters reported. I covered the issue, and the threat to President Biden's emissions goals, in Energy Pulse last week.
After years of debate, regulators in Arizona have rejected a plan calling for the state's utilities to source all their power from zero-carbon sources by 2050.
There are numerous ideas in circulation for cutting emissions from marine transport. One that has actually got off the drawing-board, the wind, solar and hydrogen-powered boat Energy Observer, arrived in San Francisco this week.
Leading airlines' promises of carbon offsets rely on "phantom credits", according to Greenpeace UK.
Elon Musk's SpaceX has for the first time successfully launched and landed one of its Starship rockets, using methane fuel. Previous prototypes have been destroyed during failed landing attempts. Fans of Musk will be able to watch him hosting Saturday Night Live this weekend.
And finally: excitement over a vegan menu. 11 Madison Park, the New York restaurant sometimes cited as the world's best, has been closed during the pandemic. It announced this week that it would re-open in June, but with an entirely meat and fish-free menu for the first time, meaning no more of its old signature dishes such as honey lavender duck. Chef Daniel Humm said it was "becoming ever clearer that the current food system is simply not sustainable, in so many ways", and he aimed to "reinvent what fine dining can be".
Of course the carbon footprint of a single restaurant will be neither here nor there on a global scale, even if it is a very fancy one. There have been no signs of 11 Madison Park's top-end rivals rushing to go down the same road. But it is definitely a sign that awareness of the greenhouse gas emissions created by the food system, and by meat and dairy products in particular, is on the rise.
Other views
Zoë Sutherland — Can carbon capture help Big Oil reach its net zero targets?
Simon Flowers — The rising hurdles for investment in upstream
Gavin Thompson — India in crisis
Neivan Boroujerdi — UK North Sea Transition Deal: a net zero basin by 2050?
Shashi Barla — Three global wind turbine technology trends to watch
Julian Kettle — Mining risk: will fortune favour the brave?
Amy Harder — To combat climate change, electric cars have to be cheaper
Gernot Wagner — The climate tipping point we want
John Kemp — Inflation-tolerant Fed will boost commodity prices
Martin Wolf — Action must replace talk on climate change
Jordy Lee and Morgan Bazilian — The US is worried about its critical minerals supply chains – essential for electric vehicles, wind power and the nation's defense
Daniel Shawhan and others — The value of advanced energy funding: projected effects of proposed US funding for advanced energy technologies
Quote of the week
"You can imagine two things. A young man marries into your family: he's an English professor at, say, Swarthmore, or he works for Chevron. Which would you pick? Sight unseen? I want to admit, I'd take the guy from Chevron". — At Berkshire Hathaway's annual meeting, vice-chairman Charlie Munger offered his personal take on the ethics of investing in the oil and gas industry.
Chart of the week
This comes from a recent opinion column on carbon capture, use and storage by Zoë Sutherland, a senior analyst in Wood Mackenzie's upstream corporate research service. It shows planned additions to CCUS capacity over the coming decade, with a breakdown by country and by sector. The planned projects, if all brought online as planned, would almost quadruple global CCUS capacity from its current level of 47.1 million tons. However, that would still fall far short of the pace of growth needed to be on track for Wood Mackenzie's AET-2 scenario, showing a way to meet the Paris climate agreement's goal of limiting global warming to "well below" 2 °C.