Discuss your challenges with our solutions experts
Contact an Expert
For details on how your data is used and stored, see our Privacy Notice.
Opinion
UK North Sea Transition Deal: a net zero basin by 2050?
Tough targets – and a tricky balancing act – for the UKCS
Neivan Boroujerdi
Director, Research, Upstream Oil and Gas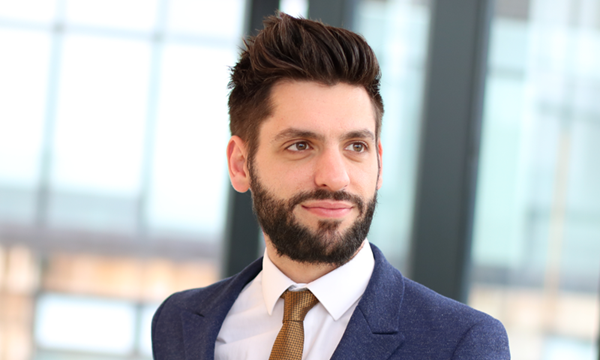 Neivan Boroujerdi
Director, Research, Upstream Oil and Gas
Neivan is a principal analyst with expertise in North Sea upstream oil and gas.
Latest articles by Neivan
View Neivan Boroujerdi's full profile
In March the UK's government and oil and gas sector agreed a new deal that aims to leverage upstream industry capabilities and accelerate the green energy transition. But are its targets achievable – and indeed, do they go far enough?
Our report UK North Sea Transition Deal: setting the course for a net zero basin provides detailed insight into the targets and challenges that lie ahead. Visit the store to purchase the report or read on for a quick introduction.
What's the scale of the opportunity of a net zero UKCS?
In our article series Plotting a course to a net zero North Sea, we explored the technology roadmap to a carbon neutral future for the UKCS. What was clear is that a significant opportunity exists to create a supply of clean, affordable energy by harnessing the North Sea's abundant natural resources, the UK's world-class oil and gas and renewables sectors, and connections to substantial domestic and international markets.
Our study, conducted with the Oil and Gas Technology Centre (OGTC), demonstrated the potential to double the economic impact of the UKCS, contributing £2.5 trillion to the UK economy and creating more than 200,000 new jobs. However, this will require investment of £430 billion by 2050.
How has the UK North Sea Transition Deal moved the conversation forward?
The deal is based around four key pillars with clear targets set for each:
Supply decarbonisation: reduce emissions from oil and gas production by 50% by 2030
Carbon capture and storage (CCS): target 10 Mtpa of carbon capture by 2030
Hydrogen: deliver 5 GW of low-carbon hydrogen capacity by 2030
Supply chain/people: deliver investment of £14-16 billion into low-carbon technology by 2030
These targets are backed by measures including sector and government funding commitments, policy and regulatory development, plus support for research and action plans.
Is the plan achievable?
The clear – near-term – targets around low-carbon energy and support for the upstream sector are encouraging, but the real work will come in meeting them.
Achieving 50% lower emissions by 2030 will require either full electrification of the West of Shetland and Central North Sea or earlier than expected field cessations. Similarly, the lack of near-term projects will make meeting the hydrogen target of 5 GW by 2030 difficult.
And while the CCS capacity target of 10 Mtpa is achievable based on projects in the pipeline, all have hurdles to overcome before final investment decisions (FIDs) are made.
Are the UK North Sea Transition Deal targets tough enough?
According to our analysis, in some cases, no. The hydrogen target for 2030 is lower than we think is needed for the UK to get to net-zero emissions by 2050 – a goal consistent with the Paris Agreement target of limiting the rise in global temperatures since pre-industrial times to 2 °C by the end of this century. In short, more and quicker progress is needed.
Meanwhile, in our view the capacity target for CCS, while consistent with the goals of the Paris Agreement, will still require a huge ramp-up beyond 2030.
While the clear targets around low-carbon energy are still encouraging, further progress is required. In particular, investors will need certainty around long-term carbon pricing, particularly as the UK forges its own path outside of the EU Emissions Trading Scheme. Carbon prices of over £50/tCO2 (and much higher in some sectors) will likely be needed to incentivise investment in technologies like carbon capture and low-carbon hydrogen.
What are the implications for the UK oil and gas sector?
Upstream oil and gas will remain critical to the UK economy while new energy spend ramps up. The deal looks to leverage the UK's upstream capabilities but the sector is on life support – spend is set to fall to a 50-year low and could dip below US$1 billion by 2023 unless new projects are sanctioned.
With over 60% of pre-FID resources only breaking even above an oil price of US$40 per barrel, promotion of net zero initiatives will need to be balanced against keeping the sector alive and upstream projects viable.
Visit the store to access the full report, which offers more detailed analysis including:
Ambitions, sector actions and government actions by pillar
Projected UK oil and gas demand to 2050 under different energy transition scenarios
Expected upstream emissions to 2030 by source
Analysis of CCS capacity and hydrogen targets versus project pipelines
Our view on required measures to achieve targets, broken down by pillar.