Opinion
A £2.5 trillion transformation: the economic impact of a net-zero North Sea
Decarbonising the UKCS is both a technological challenge and a huge economic opportunity
Malcolm Forbes-Cable
Vice President, Upstream Consulting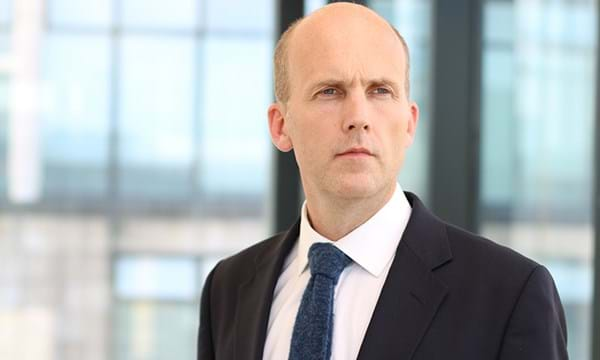 Malcolm Forbes-Cable
Vice President, Upstream Consulting
Malcolm is an expert in designing international growth strategies, unconventional gas studies and portfolio reviews
Latest articles by Malcolm
View Malcolm Forbes-Cable's full profile
Low-carbon technologies have the potential to transform the energy industry. They could also have a powerful effect on local economies – as the UK is on a mission to demonstrate.
In the final article in our five-part series on the Wood Mackenzie/OGTC report Closing the Gap: Technology for a Net Zero North Sea, we explore how investing in an integrated energy network could more than double the economic impact of the UKCS.
Fill in the form to download the chapter in full, or read on for an introduction.
Transforming the energy system and the economy
Ambitious net zero targets for the UKCS depend on investment in integrated, low-carbon technologies. And the direct, indirect and induced effects of this investment could contribute £2.5 trillion to the UK economy between now and 2050.
Oil and gas has been at the heart of the UKCS for decades, and will continue to be an important part for years to come. The natural decline of oil and gas will be more than offset by strong growth in low-carbon technologies – renewables, hydrogen and CCUS – which will steadily attract more investment, generate greater revenues and support a larger total workforce.
Turning a net zero vision into reality requires serious capital. Around £270 billion of capex must be invested in UK industries between 2020 and 2050 to meet the Committee on Climate Change (CCC) targets.
In the short term, direct investment will be critical to kick-start the less mature industries, hydrogen and CCUS. While the UK government has allocated funding to initiatives in these industries (including £800 million to CCUS and £28 million to hydrogen projects) a further £3.5 billion will be required over the next decade alone.
Demand for capital will increase as nascent technologies prove their commercial value, especially during the buildout of capacity and related infrastructure. Growing strong local supply chains will ensure value can be captured by UK industries.
Revenue: generating potential
While an integrated technology network requires huge investment, it has the potential to generate substantial returns. Around £36 billion could be generated through the domestic sale of products and services across an integrated UKCS energy system by 2050.
Developing a hydrogen economy and increasing offshore renewable power generation will be the primary drivers of this growth. However, achieving the UKCS' full revenue potential will require concentrated efforts from stakeholders across interdependent low-carbon industries.
How will this revenue be generated? Fill in the form to read this chapter in full.
Employment: a change in leadership
The UKCS provides significant socio-economic benefit to the UK, not least as a major source of employment. Over the long-term this won't change – but the workforce will become increasingly distributed across the different sectors.
Oil and gas employment is predicted to fall nearly 80% over the next 30 years, due to declining production and technology advances. But other industries can and will leverage valuable oil and gas skills and experience.
Overall, we expect more than 200,000 new direct, indirect and induced jobs could be created across the UK through the growth of offshore renewables, hydrogen and CCUS.
In it together
No opportunity comes without risk. The key to success for these low-carbon technologies is integration.
Commercial progress for each technology is interdependent on the others, whether that's blue hydrogen relying on the availability of CCUS, or the importance of developing offshore wind to produce green hydrogen.
Reimagining the North Sea and wider UKCS as an integrated energy system, rather than a collection of low-carbon projects developed in isolation, is essential to delivering its full economic potential.
To find out more, read the economic impact chapter of Closing the Gap: Technology for a Net Zero North Sea. This includes:
A sector-by-sector economic outlook
The risks and upside potential for each technology
A breakdown of forecasts for capex, revenues, and employment between 2020 and 2050
Fill in the form at the top of the page for your complimentary copy.