Get Ed Crooks' Energy Pulse in your inbox every week
Sign up
For details on how your data is used and stored, see our
Privacy Notice
.
Opinion
Carbon emissions: a new challenge for US LNG
President Joe Biden adds to the pressure on US gas exporters to consider climate impacts

Ed Crooks
Vice-Chair, Americas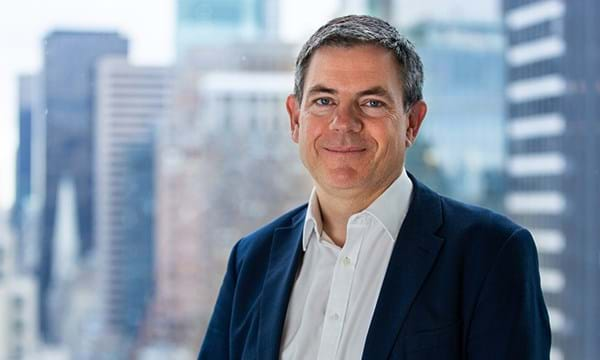 The Trump administration had an unambiguous view of US LNG exports: it aimed to maximise them, for reasons of both economics and foreign policy. "It is important for DOE to do everything to assure a long-term future for US LNG exports", Steven Winberg, then assistant secretary of fossil energy, said last December.
For President Joe Biden, however, the outlook for US LNG is complicated by the question of climate policy. How the administration resolves those complications will have a significant impact on the outlook for US LNG export projects over the next four years, and perhaps beyond.
The Trump administration did not ignore the potential connections between US LNG and climate policy. Dan Brouillette, energy secretary from 2019 until the handover to the new administration, argued in December that "if European leaders want to seriously pursue their own clean energy and environmental goals", they should commit to importing more LNG from the US. But the Biden administration is putting a new emphasis on addressing climate change as a policy goal, and the consequences of US LNG exports for climate change are going to come under much closer scrutiny.
In an executive order last week, Biden said the administration planned to "require that federal permitting decisions consider the effects of greenhouse gas emissions and climate change" in so far as the law allows. Richard Glick, newly appointed chair of the Federal Energy Regulatory Commission, has been a member of the commission since 2017. Several times in recent years he has been the lone dissenter opposing FERC votes to approve LNG export projects, arguing that it did not take climate change into account as carefully as it was required to by law.
The decision in February 2019 to approve Venture Global's Calcasieu Pass plant and its associated TransCameron Pipeline, for example, was based on "arbitrary and capricious" reasoning, Glick said at the time. He argued that his fellow commissioners had looked carefully at the project's benefits in terms of employment, investment and tax payments, but not at the costs of the greenhouse gases it would emit. Taking a "hard look" at climate impacts as the law required did not necessarily mean that LNG projects should be denied approvals, he argued, but the step could not be skipped.
This week Jennifer Granholm, the former governor of Michigan who is Biden's nominee for energy secretary, gave a vote of confidence for US LNG projects being able to withstand careful scrutiny of their climate impacts. "I believe US LNG exports can have an important role to play in reducing international consumption of fuels that have greater contribution to greenhouse gas emissions", she told the Senate committee on energy and natural resources in written responses to their questions. "If confirmed as secretary, I also look forward to working with US industry in ways to reduce emissions associated with this commodity".
Individual LNG project developers, however, are likely to be asked to provide a detailed picture for their specific facilities and sources of gas. A report published by the US Department of Energy in 2014 concluded that "for most scenarios in both the European and Asian regions, the generation of power from imported natural gas has lower life cycle GHG [greenhouse gas] emissions than power generation from regional coal". However, it also conceded that "differences between the US LNG, regional LNG, and Russian natural gas options are… indeterminate… due to the underlying uncertainty in the modeling data". Project developers seeking approvals may need more conclusive evidence on climate impacts.
If future filings for FERC approvals are rejected, it would not have much impact on the short-term outlook for US LNG exports. There are 15 projects that have already secured FERC approval but not yet started construction, with a total capacity of nearly 190 million tonnes per year. Alex Munton, Wood Mackenzie's principal analyst for LNG in the Americas, who has a report coming out on this issue next week, said: "For these projects the issue is not permits; it's lack of market".
However, there are several projects that received approvals in 2019, valid for between four and seven years. If the projects look like they are not going to be able to enter service within those deadlines, they will need to seek extensions, which may be more difficult to obtain in the new regulatory environment.
Meanwhile, customers are becoming increasingly aware of LNG's emissions implications. Last year Engie was reported to have backed out of a planned LNG sale agreement with NextDecade after pressure on the French government from environmental campaigners. If Europe introduces carbon tariffs on energy imports, as some have proposed, higher-carbon LNG suppliers will find it more difficult to compete.
Munton expects a continuation of the trend towards greening LNG by cutting its emissions from upstream production, liquefaction and transport. "These initiatives are less in response to impending regulatory changes in the US, although that may be a consideration, than it is to commercial pressures across the industry at large", he says. "To win customers, LNG developers are having to do more to prove their projects' green credentials".
The oil and gas Majors report on a tough final quarter of 2020
As crude prices continue to rise, prospects for oil producers' earnings in the first quarter of 2021 are looking up. Before they could start talking about the better year to come, however, they have in the past week had to report on a bruising final quarter of 2020. As Bernard Looney, BP's chief executive, put it in the company's earnings presentation: "This has certainly been a challenging quarter at the end of a difficult year". He was not alone in feeling that.
Headlines from the round of fourth quarter earnings included BP's underlying replacement cost profit of $100 million, compared to a $2.6 billion profit in the same period of 2019. ExxonMobil reported a loss of $20.1 billion, including a $19.3 billion non-cash impairment charge, mostly related to upstream assets in North America that it had removed from its development plan. Royal Dutch Shell on Thursday reported adjusted earnings of $393 million, down from $2.93 billion in the fourth quarter of 2019.
Despite the difficult quarter, the companies indicated they were sticking to their strategic plans. Jessica Uhl, Shell's chief financial officer, said last year the company's growth businesses segment had "focused on establishing new business models in power and hydrogen". Looney reiterated BP's "intention to shrink our oil and gas production and refining footprint over this decade", as it reallocates capital towards renewables and other energy transition technologies. ExxonMobil has created a new business unit to develop low-carbon energy, but remains sceptical that it can have a competitive advantage in wind or solar power. The new business will focus, at least initially, on carbon capture and storage, an area of long-standing strength for ExxonMobil.
Dividends remain key elements in the Majors' investment proposition. Looney talked about BP's "resilient dividends". ExxonMobil emphasised that it had the capital spending flexibility to enable it to maintain its dividend in 2021 with crude at $45 a barrel and downstream and chemicals margins at 10-year lows. Shell, which cut its dividend last year, took another step towards slowly restoring it, announcing it expected a 4% increase for the first quarter of 2021.
In brief
The OPEC+ group's Joint Ministerial Monitoring Committee held its scheduled monthly video conference, but did not recommend any further relaxation of production limits, despite encouraging signs in global oil markets. The official statement from the meeting noted that in December the countries that agreed production cuts had achieved 101% of the promised reduction, and the OECD countries' stocks of oil had fallen for the fifth consecutive month. "While economic prospects and oil demand would remain uncertain in the coming months, the gradual rollout of vaccines around the world is a positive factor for the rest of the year, boosting the global economy and oil demand", the ministers said.
Oil prices have responded to hopes of demand growth, falling inventories and the continued output discipline from the OPEC+ group. Brent crude rose to nearly $60 a barrel on Friday morning, hitting its highest level in just over a year.
The US government has launched a legal action seeking to seize a cargo of about 2 million barrels of Iranian oil, alleging there was an attempt to disguise the crude's origins to evade sanctions before shipping it to China. The complaint, filed in the DC district court, says that the oil was being sold for the benefit of the Islamic Revolutionary Guard Corps and the IRGC Quds Force, designated by the US as terrorist organisations. The oil is on the Liberian-registered tanker Achilleas, reported to be en route for the US.
China accounted for more than three quarters of all the coal-fired power generation capacity brought online worldwide last year, according to a study from two environmental NGOs. Net of plant closures, its coal-fired generation capacity increased by 29.8 gigawatts in 2020, while the rest of the world in aggregate lost a net 17.2 GW. China accounts for roughly half the world's total coal-fired generation capacity. Wood Mackenzie's base case forecast shows China's demand for thermal coal continuing to grow over the next few years, hitting a plateau in the second half of the 2020s, and then starting to decline gradually in the 2030s.
Nuclear power will be essential for Japan to achieve its goal of net-zero carbon emissions by 2050, its energy minister has said.
The US Bureau of Ocean Energy Management has restarted its environmental review of the Vineyard Wind 1 project off the coast of Massachusetts, as it pursues President Biden's goal of accelerating the development of offshore wind in the US.
The last US facility for capturing carbon dioxide from a coal-fired power plant will be shut down indefinitely from June, its operator NRG Energy has said. The Petra Nova project had been capturing carbon dioxide to use for enhanced oil recovery, but the slump in crude prices last year made the process uneconomic.
And finally: an attempt to use energy nationalism to muster support for electric vehicles. The commercial breaks in the Super Bowl, traditionally the most-watched and most expensive advertising time in television, have always been a way for US companies to get people talking, often offering useful insights into the ways that American culture is changing, or the ways that businesses want it to change. This year, one of the commercials that has already been attracting attention is General Motors' advert in support of the EV strategy that it set out last week.
"Did you know that Norway sells way more electric cars per capita than the US?" asks the comedian Will Ferrell. "With GM's new Ultium battery, we're going to crush those lugers. Let's go, America!" Humour is subjective, and you may or may not find it funny, but it is interesting to see an attempt to mobilise national pride to sell new energy technologies. It is a good fit with the rhetoric of the new administration. President Joe Biden said last week: "We're talking about national security and America leading the world in a clean energy future". The GM advert is perfectly aligned with that ambition.
Other views
Simon Flowers — Hydrogen's critical role in the energy transition
Gavin Thompson — Are Japan's upstream players heading for the exit?
Malcolm Forbes-Cable — A £2.5 trillion transformation: the economic impact of a net-zero North Sea
Julian Kettle — Metals and mining: what to watch out for in 2021
The Myanmar coup and its impact on the oil and gas industry
The National Academies of Sciences, Engineering, and Medicine — Accelerating decarbonization in the United States: technology, policy, and societal dimensions
Justin Guay — $1 trillion of potential losses in the pipeline for oil and gas financiers
Gillian Tett — Wall Street's new mantra: Green is good
Quote of the week
"The opening of a new deep coking coal mine in Cumbria will increase global emissions and have an appreciable impact on the UK's legally binding carbon budgets… we would urge you to consider further the UK's policy towards all new coal developments, for whatever purpose." — Lord Deben, chair of the UK government's advisory Climate Change Committee, wrote a letter to Robert Jenrick, the housing and local government minister, urging him to reconsider the policy that is allowing the country's first new deep coal mine for 30 years to go ahead. Lord Deben said the decision not to block the project, which has been approved by the local council, "gives a negative impression of the UK's climate priorities in the year of COP26".
Chart of the week
This comes from a new report called 2020 in review – a new baseline for the offshore wind industry, from Søren Lassen, Wood Mackenzie's head of offshore wind research. It shows the volume of corporate activity for worldwide asset transactions in offshore wind, measured by the gigawatts of capacity involved. You can see the slowdown in 2020, which is more the result of a normal cycle in activity than anything to do with the pandemic. What is particularly interesting, though, is the regional breakdown. In the past, deal-making in offshore wind has been very much a European phenomenon, because that was where the industry was. Last year, however, less than half of the capacity that changed hands was in Europe, and there were significant increases in activity in the Asia-Pacific region and the Americas. Including emerging Europe, 87% of the transaction volume was in emerging markets. With corporate activity typically paving the way for future investment, the data underpin the expectation that offshore wind is set to grow beyond its traditional home territory in north-west Europe. (One footnote: the data excludes China.)