Opinion
China remains the global wind powerhouse
China will account for almost half of new wind capacity over the next decade – but wind remains a global growth story, with the US and Germany leading the rest of the pack

Luke Lewandowski
Vice President, Global Renewables Research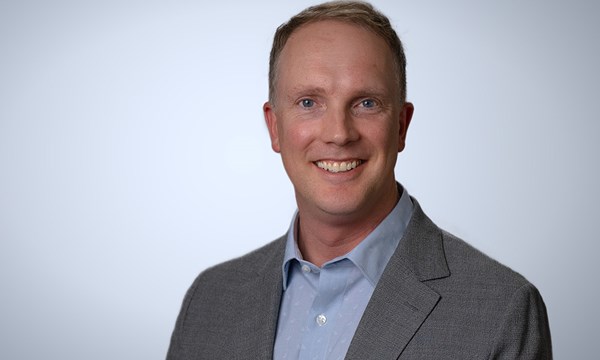 Luke Lewandowski
Vice President, Global Renewables Research
Luke heads our Global Renewables Research team, which includes wind, solar and energy storage.
Latest articles by Luke
View Luke Lewandowski's full profile
The global wind power market outlook continues to reflect the gathering pace of the energy transition. After a 113 GW record was set in 2020, the industry did see a 16% year-on-year decrease in capacity additions in 2021 – but is on track to add nearly 1.5 TW worldwide by 2031.
The latest quarterly update from our Global Wind Markets Service explores the industry landscape, from current hot spots for growth to the opportunities being opened up by hydrogen development, and the potential impact of the Russia-Ukraine war. Fill in the form for a complimentary extract and read on for an introduction.
2021 was (easily) the second largest year of global wind capacity additions on record
We did see a YoY drop in wind capacity additions last year. However, the 95 GW that was added meant 2021 ousted 2019 as the second-largest year to date – by more than 33 GW. So, what caused the drop? For one thing, 2020 set a high bar. But there were other factors in play.
Project delays pushed capacity from 2021 into 2022 in several regions. And, notably, China's transition to a subsidy-free market in 2021 resulted in 34% less capacity installed in the country YoY (-24 GW), which heavily impacted the global total. However, the nearly 48 GW installed in China in 2021 indicates that strong market fundamentals remain despite the shift in policy.
If we exclude China, the rest of the world added more than 47 GW of new capacity, a 14% increase YoY, driven primarily by significant growth in Asia Pacific (+134%), Northern Europe (+100%), and Latin America (+82%).
China is the wind powerhouse – the US and Germany follow on new capacity
China is set to account for almost half of new global wind capacity as decarbonisation spurs growth. Contributing 657 GW of new capacity over the 10-year outlook, it will confirm its position as the largest onshore and offshore wind market by a wide margin.
However, we expect all regions to see compound annual growth rates (CAGR) of more than 5%, as increasingly ambitious net zero targets make their presence felt.
The US, sitting in second place on new capacity, finds itself in something of a holding pattern. Lingering uncertainty around the extension of production tax credits (PTCs) and ongoing supply chain challenges will limit near-term growth, though spillover of large project capacity from 2021 will provide a boost this year. And as market dynamics improve, YoY growth will kick in – at an average of nearly 18 GW/year from 2027.
In third place – and leading Europe – is Germany. The 'traffic light' coalition set out to reinvigorate the country's lacklustre energy transition, or Energiewende, and is targeting 110 GW and 30 GW of onshore and offshore installed capacity, respectively, by 2030. That will drive a gross wind capacity addition of 68.4 GW over the 10-year outlook period.
In the Middle East and Africa, cumulative capacity will increase 600% by the end of 2031. From 2024, the subregion will add 6 GW on average annually, supported in part by ambitions in the nascent hydrogen industry.
Read the full insight for a more detailed look at the top 20 global markets – and the fastest-growing emerging markets.
The Ukraine-Russia conflict will bring the wind market in both countries to a standstill
Europe's renewed energy security priorities will reinforce sustained wind market growth. We currently forecast that an additional 358 GW of wind capacity will come online in Europe over the 10-year period – 68% onshore and 32% offshore. Efforts to minimise reliance on Russian energy imports offer significant upside to this outlook.
However, the conflict in Ukraine limits growth in the short run. Vestas' decision to pull out of Russia and the migration of more than 2.5 million Ukrainians will have a significant negative impact on a regional market that had previously been on the cusp of record growth.
Demand for turbines reflects the trajectory of the wind industry
New investment in wind turbine order capacity hit an estimated US$57 billion in 2021. Firm order intake increased 42% globally YoY, according to our latest Global wind turbine order analysis. A record 55 GW of intake in China, combined with nearly 9 GW of intake in the rest of Asia Pacific, overwhelmed an 8% decrease YoY in the rest of world, where supply chain disruption has impacted order activity.
Vestas grabbed the top spot on the wind turbine order leaderboard (14 GW) in 2021, besting other OEMs by 1 GW. Windey's inroads in EMEARC helped it edge Envision for second place in the annual ranking. Interestingly, new models comprised a significant portion of large orders announced in 2021 – reflecting the growing confidence developers have in new technology.
Get a closer look at the global wind forecast for the next decade
Our latest Global wind power market outlook includes a detailed market forecast update for all countries, split by expected onshore and offshore development.
Fill in the form at the top of the page for a complimentary extract, which also includes the executive summary of our Global wind turbine order analysis.