Opinion
COP26: A smooth transfer of power in electricity generation?
As decarbonisation gains momentum the power sector must manage a growing reliability challenge

Chris Seiple
Vice Chairman, Energy Transition and Power & Renewables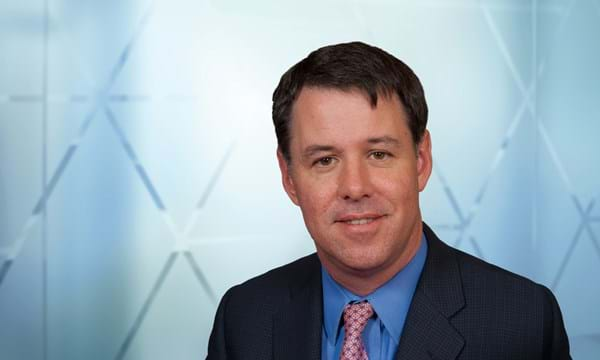 Chris Seiple
Vice Chairman, Energy Transition and Power & Renewables
Chris brings more than 30 years of global power industry experience to his role.
Latest articles by Chris
View Chris Seiple's full profile
Taking renewable energy targets at face value, you'd be forgiven for thinking that decarbonisation of the energy sector was a done deal. COP26 is only likely to increase the intended pace of change, along with the size of the investment opportunity. Yet behind the ambitious announcements, the power sector must strike a difficult balance between the continuing growth of renewables and the need to ensure reliability of supply.
This week's COP26 briefing highlights three big implications we see for the power sector as a result of the conference. Fill in the form to read the report, or read on for a quick overview.
Government targets being set in the run-up to COP26 will accelerate the pace of decarbonisation
The EU has committed to 40% renewable energy by 2030, while the Biden administration wants to make US electricity carbon free by 2035. China, Japan and Korea have all made new commitments, and more countries can be expected to make announcements before COP26 comes to an end.
The declining costs of wind and solar have already made them the cheapest source of power generation in most regions of the world today. As ambitious new targets proliferate, we predict that by 2030 renewable generation will become the lowest cost option almost everywhere. Having said that, carbon policy and resulting carbon prices will play an important role in just how competitive renewables are. This is especially true in Asia, where coal is cheaper and still dominates.
The power sector will need to address growing reliability issues
Renewable targets are all very exciting, but providing reliable supply as the grid decarbonises needs more focus. Recent major power outages and price spikes in countries including the US, Japan, Taiwan, Australia, Pakistan and the Philippines serve as a harbinger of the challenge to come. Issues with conventional resources have played just as large a role as variable renewable generation. However, today's two-to-four hour battery storage systems can't cope with issues such as the 12-day 'wind drought' which affected the Midwestern US in February 2021.
Unless key challenges are addressed, decarbonisation targets are unlikely to be met
While producing renewable electricity is cheap, providing reliable decarbonised supply is very expensive. Long duration storage, carbon capture and storage, and green hydrogen could all help to improve grid reliability under a fully renewable regime. However, innovation and cost reduction are needed. Growing electrification of transport and heating could provide flexible sources of demand to help keep supply and demand in balance, but this would require substantial local regulatory reform. Meanwhile, NIMBYism and lengthy permitting processes also threaten the pace of decarbonisation.
What's inside our weekly COP26 briefing?
Our report on the challenges facing the energy sector is the fifth of a series of weekly briefings in the run up to the start of the conference on 1 November. Each report includes:
Key takeaways
Charts and tables
Where to find more information
How WoodMac can help your business with issues raised
Fill in the form at the top of the page to read the full report, or scroll down to see what to expect in future editions.
What's coming up?
8 September COP26 briefing: Gas and LNG
15 September COP26 briefing: Coal (thermal and met)
22 September COP26 briefing: Carbon capture and storage (CCS) and hydrogen technologies
29 September COP26 briefing: Base metals
6 October COP26 briefing: Petchems
13 October COP26 briefing: Electric vehicles and battery raw materials
20 October COP26 briefing: The corporate response
27 October COP26 briefing: Economics of energy
1-12 November COP26 in Glasgow