Opinion
COP26: the future of upstream is in governments' hands
Fiscal and regulatory policies will decide the future of upstream oil and gas

Angus Rodger
Vice President, SME Upstream APAC & Middle East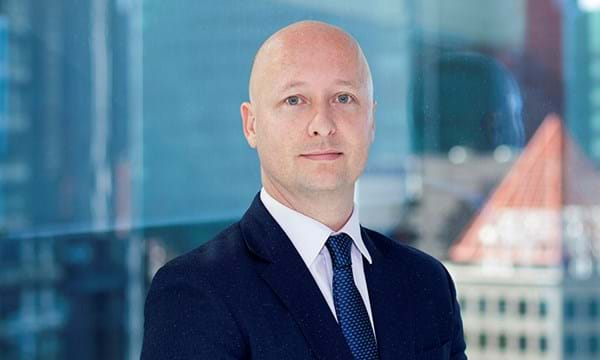 Angus Rodger
Vice President, SME Upstream APAC & Middle East
Angus leads our benchmark analysis of global Pre-FID delays, and deep water developments.
Latest articles by Angus
View Angus Rodger's full profile
While decisions made at COP26 in Glasgow in November will affect every sector, the potential implications for upstream oil and gas are arguably the most dramatic. Put simply, the remaining value to be extracted from the upstream sector will be defined by decisions made about the pace of the energy transition — and the range of outcomes has never been wider.
With this in mind, this week's COP26 briefing highlights three important outcomes for upstream we expect from the conference. Fill in the form to read the report, or read on for a quick overview.
There will be an energy transition 'speed-check'
We expect a lot of discussion at COP26 around temperature trajectories and the pace of the energy transition. This is important for upstream because it will essentially dictate the remaining value that can be extracted from oil and gas. The difference for the sector between continued oil demand growth on a 3 °C pathway and properly pursuing Paris Agreement targets would be dramatic: following a sub-2 °C pathway would result in a precipitous drop in demand, slashing remaining value by 60%.
The biggest producing countries will come under increased pressure to decarbonise
Upstream host countries face a difficult dilemma between maximising resource value and pursuing net-zero ambitions. Of the top 10 upstream emitters only Canada, the US and China have set net zero targets (and only Canada has actual legislation in place). However, this could change at COP26 as countries' net-zero aspirations come under the international spotlight. Of course, the impact of the energy transition will be very different for OECD nations (particularly those with little or no oil industry) and petro-states. Can this tension be reconciled at COP26?
Signposts to the future of the carbon market will have implications for upstream
To accelerate the energy transition, governments need to take urgent and radical action that will materially affect upstream prices, taxes, regulations, financing and stakeholder support. To mitigate the potential negative impact, upstream will need to position itself as part of the solution. Involvement in the carbon market through carbon capture and storage (CCS) is a way for upstream to do that, and will be worth billions, perhaps trillions, of dollars. Upstream companies therefore need to be involved in COP26 discussions to advocate for a more prominent role for CCS in the COP26 action plan.
What's inside our weekly COP26 briefing?
Our report highlighting the likely outcomes of COP26 that will affect the future of upstream oil and gas is the fourth in a series of weekly briefings in the run up to the start of the conference on 1 November. Each report includes:
Key takeaways
Charts and tables
Where to find more information
How WoodMac can help your business with issues raised
Fill in the form at the top of the page to read the full report, or scroll down to see what to expect in future editions.
What's coming up?
1 September: Power, solar, wind and storage
8 September: Gas and LNG
15 September: Coal (thermal and met)
22 September: Carbon capture and storage (CCS) and hydrogen technologies
29 September Base metals
6 October: Petchems
13 October: Electric vehicles and battery raw materials
20 October briefing: The corporate response
27 October briefing: Economics of energy
1-12 November: COP26 in Glasgow