Opinion
COP26: The global gas industry's path to a sustainable future
Is the world ready to accept gas as a transition fuel?

Kateryna Filippenko
Research Director, Global Gas Markets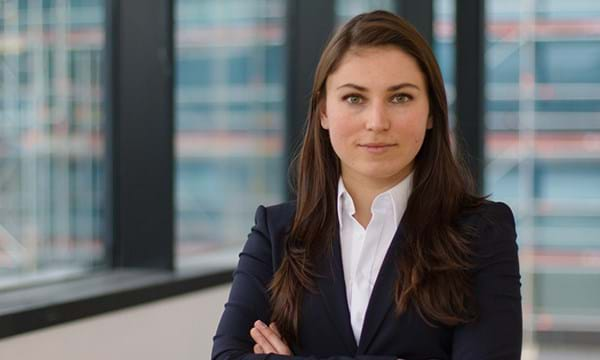 Kateryna Filippenko
Research Director, Global Gas Markets
Principal Analyst with a focus on the European gas market and the development of alternative scenarios.
Latest articles by Kateryna
View Kateryna Filippenko's full profile
The outcome of COP26 will be crucial for the global gas industry. Gas can play a vital part in decarbonising the global economy, but only if the right policies are put in place to facilitate its role as a key transition fuel.
This week's COP26 briefing highlights the key policies to watch out for, how they will impact gas demand and the new business model needed in the industry to make it all work. Fill in the form to read the report, or read on for a quick overview.
Gas demand will be resilient compared to other fossil fuels
The outlook for gas is more positive than for oil and coal due to its lower carbon footprint. Because of this, gas demand should remain relatively resilient even under accelerated energy transition scenarios. Stricter and faster decarbonisation commitments will hasten demand decline in mature markets like Europe and North America. But in Asia, the need to rapidly replace coal could mean strong growth in gas demand.
Policies designed to meet climate goals can offer opportunities for gas
As well as stronger emissions reduction targets and the retirement of coal, a range of other policy decisions around COP26 will be important for gas. Carbon capture, utilisation and storage (CCUS) is crucial to secure the future of gas in industrial and power sectors. Blue hydrogen offers a growth opportunity for gas as a feedstock but relies on wide-scale deployment of CCUS. Carbon pricing will support the switch from coal to gas, but will handicap gas and LNG against renewables. Meanwhile, the availability of funding for new projects to ensure adequate supply beyond 2030 will depend on gas being acknowledged as a key transition fuel.
The industry needs a new business model centred on carbon trading
For gas to be accepted in this role, the sector's whole approach will need to evolve. Developers will need to focus more on reducing their carbon footprint, ensuring that Scope 1, 2 and 3 emissions are reduced throughout the global supply chain. The future business model for the industry will need to revolve around the marketing and trading of gas and LNG, hydrogen/ammonia and carbon prices and credits.
What's inside our weekly COP26 briefing?
Our report on the challenges and opportunities for the gas industry is the sixth of a series of weekly briefings in the run up to the start of the conference on 1 November. Each report includes:
Key takeaways
Charts and tables
Where to find more information
How WoodMac can help your business with issues raised
Fill in the form at the top of the page to read the full report, or scroll down to see what to expect in future editions.
What's coming up?
22 September: Carbon capture and storage (CCS) and hydrogen technologies
29 September: Pet Chems
6 October: Base metals
13 October: Electric vehicles and battery raw materials
20 October: The corporate response
27 October: Economics of energy
1-12 November COP26 in Glasgow