Opinion
Could alternative marine fuels decarbonise shipping?
Tough emissions targets could steer shipping towards biofuels and e-fuels – but there are issues to navigate

Iain Mowat
Principal Analyst, EMEARC Refining and Oil Product Markets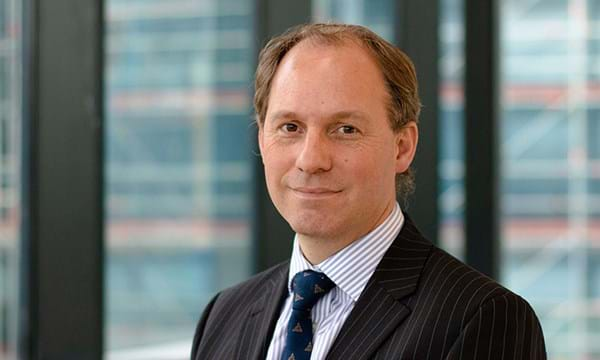 Iain Mowat
Principal Analyst, EMEARC Refining and Oil Product Markets
Iain brings extensive knowledge of global energy markets to his analysis of energy and petroleum demand.
Latest articles by Iain
View Iain Mowat's full profile
Global maritime trade is set to fully recover from the impact of Covid-19 in 2021, grow by 30% by 2030, and a further 45% by 2050. In the same timeframe, International Maritime Organization (IMO) targets require greenhouse gas emissions from international shipping to be halved compared to 2008 levels, while carbon intensity must reduce by 70%. How will the shipping sector tackle these tough targets – and could biofuels and e-fuels play a role?
In our report IMO 2050: Charting a course towards decarbonisation we explore how the IMO's ambitious targets are likely to impact demand for both alternative and conventional marine fuels. Fill in the form for the insight brochure, which includes sample charts and a preview of the full report. Or read on for a quick overview of how ship design and power source could evolve to meet the low carbon challenge.
How will energy efficient new designs contribute to reduced emissions?
The Energy Efficiency Design Index (EEDI) was introduced for new build vessels in 2015 as a key mechanism to improve the global shipping fleet. Phase 3, due to come into force for most vessels in 2025, requires a 30% reduction in grams of CO2 per tonne mile. Amendments to the EEDI set to be adopted by the Marine Environmental Protection Committee at MEPC 76 in June 2021 will bring forward requirements for some classes of vessel to 2023 and mandate improving fuel efficiency by 50% for very large new build container ships.
The most attractive energy efficiency measures to meet these requirements are hull shape optimisation and engine derating, as they are both highly cost effective.
How does the performance of different energy efficiency technologies for shipping compare? Fill in the form for an extract from the full report to find out more.
How will existing ships have to be adapted to comply with new regulations?
Due to be adopted at the same meeting, the new Energy Efficient Design Index for existing ships (EEXI) will extend MEPC regulations to cover all existing ships above 400 gross tonnes from June 2023. The main improvement measures likely to be undertaken to comply with the EEXI include:
Engine power limitation (EPL)
Shaft power limitation
Engine derating
Propulsion optimisation
Energy-saving devices
As the easiest option to implement, EPL is likely to be the most popular measure where slow steaming is viable – as with engine derating, this will result in reduced overall fuel use but also lower operational speeds.
Are these measures enough to hit lower emissions targets?
Our analysis indicates that adoption of the EEXI and the EEDI amendments should ensure that the 2030 IMO carbon intensity target can be achieved. However, meeting the 2050 target will require tough new fuel efficiency standards to be implemented.
Could alternative shipping fuels help close the gap?
The short answer to this question is yes – but there are caveats. Some biofuels could directly replace distillate fuels as they have essentially the same chemical composition. However, supply availability is constrained, with road and subsequently aviation sectors likely to limit availability for shipping well into the future. Synthetic e-fuels derived from green hydrogen are perhaps the ultimate renewable fuel, but current production costs are prohibitive.
Electric ships would, in theory, be more efficient than any other fuel option. However, range limitations make them unsuitable for most applications. All of which means that growth in the use of marine LNG is likely to continue well into the next decade, despite its relatively high carbon intensity.
Get the full report to explore the global marine fuel outlook over the short, medium and longer term, including analysis by fuel type, vessel type and region.
Fill in the form at the top of this page for a complimentary extract which includes more on:
Oil demand for shipping – an overview
Performance of energy efficiency technologies for shipping
The role biofuels could play in shipping now
Synthetic e-fuels: e-diesel, e-methanol and e-ammonia
Overall energy efficiency of alternative shipping fuels.