Get Ed Crooks' Energy Pulse in your inbox every week
Sign up
For details on how your data is used and stored, see our
Privacy Notice
.
Opinion
GHG accounting reform could change energy investment
Standards for greenhouse gas reporting are being reviewed. They could alter incentives for corporate renewables procurement

Ed Crooks
Vice-Chair, Americas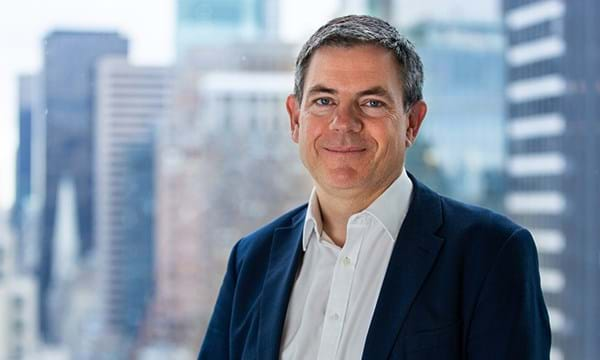 Fra Luca Pacioli, the Franciscan monk known as "the father of accounting", wrote in 1494 that one of the keys to success in business was keeping proper records, following "the rules and standards needed for each transaction". In the modern world, that is as true as ever, but the new demands placed on companies by investors and regulators mean that it is not only financial accounts that matter.
For greenhouse gases, the rules are set by the GHG Protocol Corporate Accounting and Reporting Standard, launched in 1998 and led by the World Resources Institute and the World Business Council for Sustainable Development. The standard sets out how businesses should measure and report their greenhouse gas emissions, both to inform stakeholders, including regulatory authorities, and to help companies manage their carbon footprints.
As the old adage goes, what gets measured gets managed. Like financial accounting standards, the GHG Protocol influence corporate behaviour such as investment decisions. So a planned revision of the rules for reporting Scope 2 emissions — those resulting from purchased electricity, steam, heating and cooling — is a significant event. The new standard, expected to take effect in 2025, could have a big impact on corporate investment in low-carbon energy around the world.
Corporate procurement has made a major contribution to the growth of low-carbon energy in North America and Europe, as a wide range of companies have sought to make progress towards their goals for emissions reduction and the use of renewables. As of the first quarter of this year, corporate procurement accounted for 29% of contracted utility-scale solar capacity in the US, Wood Mackenzie data show.
Since 2015, there has been rapid growth in corporate purchases of solar power from off-site projects, which companies use not to supply their operations directly, but to offset their electricity purchases from the grid. Under the GHG Protocol, those projects have an impact on a company's reported Scope 2 emissions based on a formula including the megawatt hours of power purchased and "emission factors" reflecting the source of their electricity.
Some large corporate buyers of renewable electricity argue that those accounting rules can lead to inaccurate reporting of emissions and distortions to investment decisions.
A renewable energy project will have a varying impact on emissions depending on where it is and when it operates, in ways that are often not captured under the existing standard. Critics of the current rules cite the example of a business that consumes electricity in Wyoming and signs a Power Purchase Agreement in Texas for renewable generation equal to its energy use. Under the existing standard, it can claim to have fully eliminated its Scope 2 emissions, because it has procured zero-carbon electricity equivalent to its entire consumption.
But because the emissions intensity of the grid is about twice as high in Wyoming as it is in Texas, the business is netting off the high-carbon megawatt hours that it uses against the lower-carbon megawatt hours that its renewable generation is replacing. That means the picture shown by the GHG Protocol standard is misleading. In reality, the business still has a positive carbon footprint.
Amazon, which has the most solar generation capacity contracted of any company in the US, is one of those businesses arguing for a change in the accounting rules. Along with Meta, Intel, Heineken and other companies, it has formed a group called the Emissions First Partnership, to make the case for more finely calibrated rules that will give a more accurate picture of the impact of investments in low-carbon energy.
Jake Oster, director of energy, environmental and sustainability policy for AWS, argues that a revision to the standard will encourage companies to procure low-carbon energy in ways that maximise the impact on emissions.
"We think an emissions-based approach to Scope 2 reporting is the best way to send market signals to direct capital to where it needs to go," he says. "It is the fastest and most efficient way to encourage investment in decarbonising the electricity grid."
Certainly, current trends do not suggest corporate purchasing is always driving investment to where it would have the biggest impact. Wood Mackenzie data show that Texas accounts for more than 40% of all contracted corporate procurement of utility-scale solar power in the US. The carbon intensity of the state's power generation is only a little above the US average.
Amazon argues that a standard that reflects impacts more accurately would encourage investment in locations where the potential to reduce emissions is greatest. Those include countries outside North America and Europe, which until now have accounted for the lion's share of corporate procurement. Purchases of renewable power in countries with high-carbon grids, such as South Africa, India and Australia, would look more attractive in terms of emissions reporting.
A revised standard could also encourage investment in technologies such as demand response, energy storage and hydrogen, which can cut emissions in ways that are not fully captured under the current rules.
The WRI and WBCSD launched a review of the GHG Protocol rules in March of last year, and then in November began collecting feedback from stakeholders. On the standard for Scope 2 reporting, they received more than 400 survey responses and more than 70 submissions of proposed reforms, reflecting a range of views on whether and how it should be changed.
One drawback of emissions-based standards is that they will need more data to implement. Calculating the emissions impacts of specific projects can be complex. But Amazon's Oster argues that that should not stand in the way of reform.
"The availability of reliable data is certainly a genuine issue," he says. "But we believe that it can be solved. If the new standard is adopted as we suggest, there will be strong demand for new and better emissions data. And that demand will mean that new data gets produced."
The US Securities and Exchange Commission proposed last year that all registered companies should be required to make climate-related disclosures, including Scope 1 and 2 and often Scope 3 emissions. Those increasingly stringent regulatory requirements will make emissions reporting standards even more significant for businesses.
As Fra Luca Pacioli observed more than 500 years ago, the driest-sounding pieces of bookkeeping can spell the difference between success and failure for a business.
In brief
The US House of Representatives voted 217-215 to pass the Republicans' Limit, Save Grow Act, intended to prevent an immediate crisis over the national debt limit, while cutting government spending and increasing tax revenues. The largest amount of increased revenue in the bill comes from repealing the extensions and expansions of tax credits for low-carbon energy included in the Inflation Reduction Act passed last year. The Congressional Budget Office estimated that the repeal of the IRA measures would raise an additional US$553 billion from the energy and manufacturing industries over 2023-2033.
Chuck Schumer, the Democratic majority leader in the Senate, said the bill would be "DOA" when it arrives there. Karine Jean-Pierre, the White House press secretary, said: "The president has made clear this bill has no chance of becoming law." However, President Joe Biden will be forced to negotiate with Congress to find some way to raise the debt limit over the next three months, because the US national debt is on course to breach the current ceiling in June or July. The Treasury department has said that failing to increase the debt limit "would have catastrophic economic consequences", causing the US government to default on its legal obligations for the first time in its history.
General Motors plans to stop making the Chevrolet Bolt, its first mass-market electric vehicle, by the end of the year, as it shifts production towards larger electric trucks. The capacity at the plant in Orion Township, Michigan, where the Bolt is made, will instead be used for electric trucks starting from next year. GM will launch new smaller EVs based on its Ultium battery platform, which is lower-cost and allows faster charging than the packs used in the Bolt.
GM also announced that it plans to build a new US$3 billion electric vehicle battery cell plant in the US, in a joint venture with Samsung. Mary Barra, GM's chief executive, said: "The cells we will build together will help us scale our EV capacity in North America well beyond 1 million units annually." GM said the new plant would make it possible to integrate cells directly into battery packs, to reduce weight, complexity and costs.
Ursula von der Leyen, the European Commission president, launched a new initiative intended to encourage countries to work together on global targets for energy efficiency and renewables. The targets would cover four areas: phasing out fossil fuels, reducing net global deforestation to zero, cutting methane leakage, and setting goals for carbon storage. The aim is to develop these targets by COP28 in Abu Dhabi in November.
The US Federal Aviation Administration is overseeing a "mishap investigation" into the test launch of Spacex's Starship, which resulted in the rocket going out of control and being destroyed in an explosion that scattered dust and debris over a wide area. Elon Musk, SpaceX's founder and chief executive, has said he is aiming for another Starship launch "in a few months". The FAA said that the next launch would go ahead only if it decided that "any system, process, or procedure related to the mishap does not affect public safety."
Other views
Simon Flowers — Should IOCs invest more in upstream?
Zoë Gaston — A new era for US residential solar finance
Kevin Shang and Jiayue Zheng — Energy storage technology: three trends to watch
Raphael Portela — Are NOCs rising to the energy transition challenge?
Alan Gelder — Refinery-petrochemical integration disrupts gas-based cracker feedstock advantage
Luke Lewandowski — The power of the sun: supporting energy security in Puerto Rico
Bill Johnson — Biden's Green New Deal threatens America's energy future
Alastair Marsh — Will transition plans bring transparency to net zero goals?
Jackie Toth and Khalil Ryan — The imperative of the Versatile Test Reactor for nuclear innovation
The FT View — Big Oil should play its part in the energy transition
Quote of the week
"If this administration does not honour what it said it would do, and basically continue to liberalise that, where 384 billion dollars is what we're supposed to invest over ten years, and they blow that out of the water and it's six or seven or eight hundred [billion], I will do everything I can, in my power, to prevent that happening. And if they don't change, then I would vote to repeal my own bill." — Senator Joe Manchin of West Virginia, the centrist Democrat whose support was essential for passing the Inflation Reduction Act last year, threatened a radical U-turn because of his concerns about the impact of the US Treasury's interpretation of the legislation. More generous eligibility for tax credits could result in the cost of the Act being much greater than originally envisaged, he warned. Wood Mackenzie analysts have estimated that the new tax credits for renewables and storage set by the IRA could have a total cost running into trillions of dollars by the 2050s.
Chart of the week
This comes from a fascinating new note by Raphael Portela, Wood Mackenzie's principal analyst in the corporate research team. It gives an overview of the strategies of the leading National Oil Companies in low-carbon technologies including renewables, hydrogen and green mobility. The scatter plot places NOCs according to their announced plans for investment in decarbonisation and renewables, in absolute terms and as a share of their total spending. The dotted lines show where companies have set out plans to increase spending on low-carbon technologies over the coming years.
As Portela comments, production growth remains a priority for NOCs. But most also now have decarbonisation ambitions and a net zero target. Some are diversifying meaningfully into zero or low-carbon technologies, with Petronas of Malaysia, Ecopetrol of Colombia, Pertamina of Indonesia and PTTEP of Thailand among the leaders.
An extract from the full report, featuring several more interesting charts, is available for a free download here.