Opinion
Petrochemical feedstocks: three global trends to watch
How will supply and demand dynamics in the petrochemical feedstock market play out?

Darryl Xu
Principal Analyst, APAC Chemicals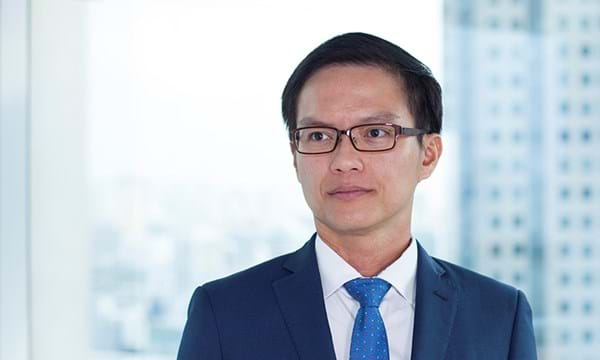 Darryl Xu
Principal Analyst, APAC Chemicals
Darryl specialises in aromatics, and manages our global paraxylene and benzene/styrene research in Asia.
Latest articles by Darryl
View Darryl Xu's full profile
The oil industry faces a growing need to diversify. Petrochemicals represent an important growth market for oil producers, with value chains that extend into plastics, packaging, textiles, automotive and construction. But to maximise the opportunity, market participants need quality insight into the differing potential of specific feedstocks.
Our report Global petrochemical feedstocks: three important trends in feedstock markets draws on insight from our new Petrochemical Feedstocks Long Term Service to assess the key trends which will shape the market through 2030 and beyond. Fill in the form to access an extract with a selection of charts from the full report. Or read on for a quick overview.
1. A diverse regional feedstock supply mix is evolving
The energy transition is reshaping oil supply and demand, with significant implications for the petrochemicals sector. As energy use of global liquids declines significantly from 2027, non-energy use will continue to grow through to 2040. This will drive many refiners towards deeper integration downstream, with petrochemicals representing a major alternative source of demand.
US-based supply growth, particularly of ethane, propane and butane, is set to slow from 2030, while the Middle East will see balanced supply growth. As a result, LPG and naphtha supply growth in Asia will be key to supporting increased global olefins and aromatics demand, with trade flows adjusting to meet imbalances in supply and demand.
2. Olefins feedstocks are lightening – but supply could struggle to keep up
Olefins feedstocks have lightened in the last decade. The use of natural gas liquids (NGLs) has increased at the expense of liquid feedstocks like naphtha.
Demand for NGLs is set to continue, but supply could struggle to keep up. If NGL supply growth stalls, the current wave of gas-based olefins investments could subside. Instead, we could see more liquids-based steam cracker capacity being developed in future, creating the need for more liquids feedstock from the refining system.
3. The gas-based feedstock margin advantage could erode
Gas-based feedstock currently has a margin advantage over liquids. However, supply tightness in ethane and LPG could erode the price differential over time. That would remove the incentive for future investment in gas-based production and raise the question of whether gas-based ethylene producers should hedge by investing in liquid-fed steam crackers.
In assessing the future of petrochemical feedstocks, it's worth remembering that an increased focus on a circular economy will impact the demand growth of many polymer value chains. Our Petrochemical Feedstocks Long Term Service provides bottom-up analysis of future polymer demand by sector and translates this into base chemical demand for the respective feedstocks.
Get closer to the detail
Fill in the form at the top of the page to access more detailed analysis of the outlook for the global petrochemical feedstocks market, including breakdowns by region and feedstock type.
Want to gain a comprehensive view of the chemical feedstocks markets? Find out more about the Petrochemical feedstocks long-term service.