Opinion
Propylene: through the downcycle and beyond
Benchmark performance beyond the bottom of the propylene market

Catherine Tan
Principal Analyst, Asia Olefins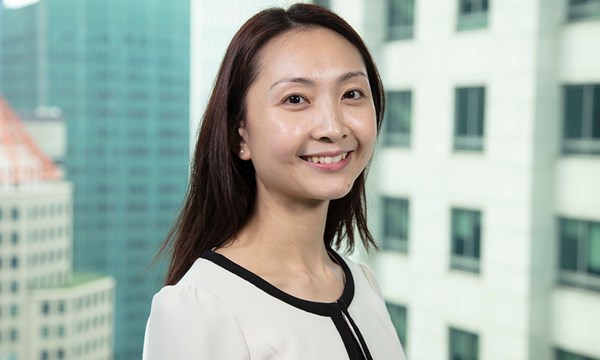 Catherine Tan
Principal Analyst, Asia Olefins
Catherine is responsible for Wood Mackenzie's ethylene and propylene analysis in Asia.
Latest articles by Catherine
View Catherine Tan's full profile
Over-investment, capacity growth that exceeds demand growth and post-pandemic market uncertainty: all ingredients for the perfect storm. The propylene industry is heading for a downturn.
Capacity additions, driven primarily by massive investment in China, will outweigh demand growth through to 2026. The same script playing out across both propylene and ethylene markets will prompt market rationalisation in both light olefins industries. Similar dynamics are at play in the polypropylene market.
Propylene operating rates will reach a bottom in 2024. But producers are already feeling the pressure, with high energy prices and high feedstock costs weighing down the market.
Which regions will fare best through the downturn and beyond? And which assets may be at risk of closure? We use our newly developed propylene asset benchmarking tool to predict market trends. Fill in the form for a complimentary insight, and read on for an introduction.
The downturn will have an unequal impact across the industry
Many technologies are used to produce propylene. Each technology will be hit in different ways, and the downcycle will have an unequal impact across the industry.
Some producers may be rethinking their survival strategies. However, for others, the downturn could present opportunities. Flexible steam crackers that are able to use a range of feedstocks may be able to optimise feedslates to keep costs at a minimum. Producers at the lower end of the cost curve could look for export opportunities when the higher-cost producers cut back on production during the downturn.
No single region has a clear cost advantage, but Asia has the biggest footprint
In the ethylene industry, the Middle East and North America have clear cost advantages. However, that is not the case for propylene.
Instead, costs can differ quite significantly by asset technology type and relative feedstock costs. Understanding cash costs on an asset level is essential when picking market winners through the downturn.
Learn more about which technology types are most advantaged in our insight, 'Picking the winners and losers'.
Contrary to ethylene, where investments tend to take place in cost-advantaged regions, propylene investments are largely made where demand growth is happening. Currently, that's in Asia, which dominates the global footprint. The region will produce 64% of all global propylene in 2022. Its share will increase further to 68% by 2024.
Refinery-based producers usually win on costs
Refinery-based propylene assets are typically among the most cost competitive globally. However, the type of assets in the highest quartile of the global propylene cost curve can change, depending on energy, feedstock and co-product prices.
For example, costs for coal-to-olefins (CTO) and coal-to-propylene (CTP) assets tend to be dependent on crude oil prices that drive the value of co-products. Meanwhile, methanol-to-olefins (MTO) and methanol-to-propylene (MTP) assets are forecast to become one of the highest cost technologies globally in 2024.
An expected fall in crude oil prices and its related feedstock prices between 2022 and 2024 should generally lower the cost position of steam crackers and propane dehydrogenation (PDH) units. The value of co-products can also come into play, potentially impacting the final cost position of steam crackers more so than the PDH assets.
The relative cost positions of the various technology types can also differ with each region, due to cost nuances in each location. Fill in the form at the top of the page to access the complimentary insight.
Beat the market's fluctuations and accurately benchmark asset performance
The economics of the propylene market will be in constant flux, adapting to feedstock pricing dynamics and other variations.
Stay up to date with market nuances with our newly developed propylene asset benchmarking tool.
It provides powerful analytics to understand ups and downs of the propylene market cycles and will help industry players to accurately benchmark and optimise economic performance through the downturn and beyond.