Discuss your challenges with our solutions experts
Get in touch
For details on how your data is used and stored, see our Privacy Notice.
Opinion
Seeing red?
What a Republican mid-term victory could mean for US energy and climate policy

David Brown
Director, Energy Transition Practice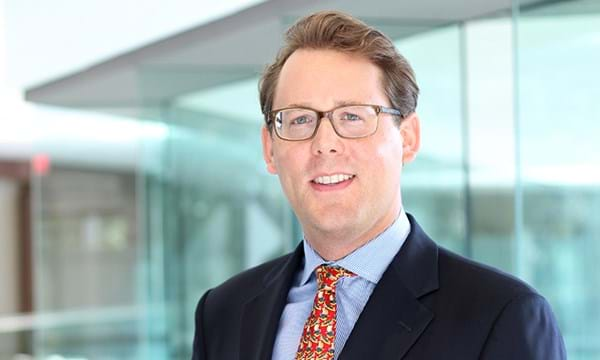 David Brown
Director, Energy Transition Practice
David is a key author of our Energy Transition Outlook and Accelerated Energy Transition Scenarios.
Latest articles by David
View David Brown's full profile
According to current polling the Republican Party has an opportunity to retake control of the US Congress in the November 2022 mid-term elections. This shift is set against a backdrop of: 40-year high inflation, Russia's invasion of Ukraine and the country's economic recovery from Covid-19.
We look at what a Republican victory in the mid-term elections might mean for energy and climate policy in the US.
Read on for the highlights and download the full insight at the bottom of the page.
Where things currently stand
The White House has reiterated its commitment to deliver a major climate and social spending package ahead of the November mid terms, but it is unclear if it can meet this commitment. After President Biden mentioned cutting the national deficit by US$1 trillion in his State of the Union address, Senator Joe Manchin (D-WV), the fiscal conservative chair of the Energy Committee, suggested he was open to reengaging in talks about climate and energy legislation.
Manchin's priorities are significantly different to the progressive left. Manchin wants to invest in conventional energy sources, especially natural gas, to bolster energy independence. And even if progressives and Manchin reach an agreement in the Senate, Senator Kyrsten Sinema (D-AZ) could slow legislation by disagreeing on the dollar amount of the plan.
This gridlock will do little to bolster election chances for Democrats. Historically, in their first mid-term election, the president's party loses, on average, 26 seats in the House and four in the Senate; a repeat would be enough to hand Republicans Congressional leadership in 2023. Fifty seats in the House and seven seats in the Senate are a toss-up or extremely competitive for Democrats and inflation is currently highest in key battleground states, including California, Nevada, Oregon and Pennsylvania.
New leadership, new priorities
A Republican victory will usher in a change in priorities. Broadly, one-third of the members of the Energy and Commerce Committee could change. This will shift the national debate from Democrat-led policies that focus on emissions reductions to Republican priorities focused on maximising American hydrocarbon resources as outlined in the House Republican energy and climate strategy.
But, a Republican Congress will be high impact for some sectors, low impact for others. Below, we outline how a shift in Congress could impact upstream investment, transport policy, CCUS, and low carbon hydrogen.
Limited impact on upstream and transport
A Republican Congress would only have a marginal impact on the upstream sector in the Lower 48. Here, higher global energy prices and investor behaviour – not Congressional policy – are the major factors influencing supply. That said, we think there is potential for Lower 48 production to rise due to price signals in the global oil market, though supply-chain bottlenecks will remain an oil-field services headwind in the near term.
Our outlook for domestic oil demand and transport electrification would also not be impacted. Changing transport electrification policies is a major undertaking. It is unlikely that Republicans would make this a priority due to the governmental challenge it creates. For example, changing EPA fuel economy standards requires the cooperation across multiple branches of the government; Democrats were unable to change EV subsidies/rebates over 2020-22.
Bigger and bolder CCUS policy
Carbon capture, utilisation and storage (CCUS) could see a large policy shift that supports investment under a Republican Congress.
President Biden's Build Back Better (BBB) set a new goalpost in terms of increasing incentives: $85 per tonne. Draft House Resolution (HR) 2633, led by Republican Representatives Schweikert (R, AZ), Wenstrup (R, Ohio) and Millar (R, WV), has the same incentive level as BBB, but it goes further by establishing a 20-year incentive timeframe for CCUS capacity. This addresses a critique of BBB that its 12-year incentive does not provide enough policy certainty for investors. HR 2633 is also supported by Kevin McCarthy, potentially the next Majority Leader of the House of Representatives, who would be in a key position to advance CCUS legislation.
With a majority in Congress, Republicans also have an opportunity to clarify other policy issues related to CCUS. A cross sector approach – one that ties together clearer class VI permitting rules, establishes direct payments to investors and supports steel procurement – is also key to scaling investment in this critical decarbonisation technology.
Blue and grey hydrogen over green
Meanwhile, grey and blue hydrogen sources could scale up faster than green sources under Republican legislation.
HR 4720, the Energy Sector Innovation Credit Act of 2021 proposed by Tom Reed (R, NY) and cosponsored by five other Republicans, outlines a baseline subsidy for hydrogen production that could benefit all colours of hydrogen – grey, blue and green.
In a major contrast to BBB, this legislation does not explicitly tie incentives to emissions intensity. By not penalising for emissions intensity, grey and blue hydrogen could grow faster against green hydrogen. As the hydrogen market expands overall, longer-dated opportunities for green hydrogen would emerge as costs come down and demand markets become clearer.
Can Republicans deliver?
Republicans have the momentum to impact energy and climate change policy in the United States. The next question is: can they deliver? Taking steps to ease sky high energy prices and address climate change represents a large opportunity for Republicans to solve major problems facing the domestic economy and energy markets abroad as well. The ball is in their court.
Many thanks to the multiple Wood Mackenzie analysts that contributed to this article.
Read the full insight
How will a Republican victory in the 2022 midterms impact energy and climate policy in the United States?
Republicans are set to take control of Congress against the backdrop of: inflation reaching a 40-year high, Russia's invasion of Ukraine and economic recovery from Covid-19.
For energy transition and climate policy, a Republican victory will be high impact for some sectors, low impact for others.