Opinion
Supply chain constraints loom for US solar
While record growth continues, attention is turning to increased commodity prices and equipment delays

Michelle Davis
Head of Global Solar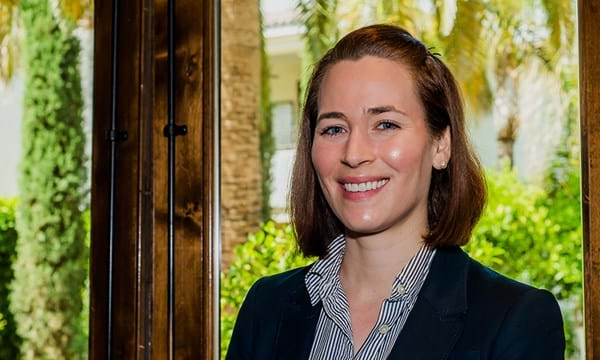 Michelle Davis
Head of Global Solar
Michelle leads our solar research, identifying emerging industry themes and cultivating a team of solar thought leaders.
Latest articles by Michelle
View Michelle Davis's full profile
Demand for solar power is strong and continues to grow. Following a record-breaking year, the US solar industry continued the momentum in the first quarter of 2021, bringing just over 5 gigawatts (GW) online. However, attention is now turning to supply chain constraints, which have heightened since the latter half of 2020. So, how are different segments being affected by elevated commodity prices and equipment delays?
A full analysis of each market segment, including our five-year outlooks, can be found in our US Solar Market Insight Q2 2021 report, created in collaboration with the Solar Energy Industries Association (SEIA). Fill in the form for a complimentary copy of the 15-page executive summary. Or read on for some key highlights.
A strong first quarter points to the year ahead
As the solar industry set a record for first quarter installations, it also crossed an important milestone: over 100 GW of solar power is now installed in the US. The industry hit 50 GW in late 2017, and then doubled in a matter of three and half years.
The majority (63%) of this installed capacity is utility-scale, which is set to hit double-digit growth in the next three years. Utility-scale installations in 2021 are forecast to hit nearly 18 GW – 26% growth over 2020. Over 6 GW of utility-scale solar projects were contracted in the first quarter thanks to strong utility and corporate commitments to decarbonization. Our report highlights growth coming from community choice aggregators (CCAs) in California and voluntary procurement from utilities in the Southeast.
Distributed solar (residential, commercial, and community solar) also had a strong first quarter. Residential solar had an especially strong start to the year, with volumes that were second only to the record-setting Q4 2020. Florida and Arizona hit records, defying the typical first quarter slowdown. And Texas set a new first quarter record, despite losing a week of activity during the February winter storm.
Supply chain constraints are a top concern, but impacts were marginal through Q1
In a recent article, I asked what might limit solar capacity additions given the strong growth story of 2020. The last few quarters have provided a potential answer. Supply chain constraints have escalated, with critical commodities for solar – polysilicon, steel, aluminum, semiconductor chips, copper and other metals –becoming less available, and often more expensive. Solar module prices were stagnant or up in Q1 (depending on the manufacturer), reversing a decades-old trend of module cost declines.
But as of the first quarter, impacts on pricing for installed projects were only marginal. There are lags between upstream constraints and downstream pricing. The exact effects of these constraints will depend on the extent to which developers and distributors absorb cost increases or pass them along to end customers.
The ongoing impact of supply chain constraints will vary across solar segments
Additionally, supply chain constraints will play out differently across market segments. For example, utility-scale solar is very sensitive to equipment price increases. Projects that are currently under development are in a tough spot with regards to equipment procurement. Some developers are considering power purchase agreement (PPA) renegotiation, despite the tricky optics of requesting a higher price or delayed operational date after contracts have been signed.
In the distributed solar sector, the impacts have been more muted since equipment costs make up a smaller portion of the cost stack. Increased steel prices have made certain types of commercial solar projects, particularly carports, more expensive. And shortages of residential batteries are causing months-long delays for solar-plus-storage projects, a small but growing segment of the market.
While it's still early days, there's no doubt these constraints are meaningful for all segments of the industry. We anticipate that the impacts will manifest themselves more clearly in the quarters ahead.
Despite record-setting volumes, much more is needed to hit climate targets
The US solar industry has hit 100 GW, but there is a long way to go to hit ambitious renewable energy and decarbonization targets. President Biden's infrastructure plan calls for 100% carbon-free energy by 2035. In past research, Wood Mackenzie has concluded that renewable energy capacity additions must ramp up to 100 GW annually over the next decade to accomplish this goal, with utility-scale solar accounting for roughly half that amount. At 18-22 GW per year of utility-scale solar, our base case outlook would need to more than double to hit Biden's climate targets.
This will be a colossal effort, requiring that the industry overcomes several challenges. In the near term, supply chain constraints and availability of critical commodities are of the utmost importance.
The full report explores this topic in more detail. Fill in the form at the top of the page for a complimentary copy of the 15-page executive summary.