We think ExxonMobil has the potential to double its disposal target. A deep dive into the upstream portfolio reveals nearly US$50 billion of asset sales potential, spanning tail-end mature assets, non-core growth opportunities, lower-margin assets and needle-moving disposal wildcards.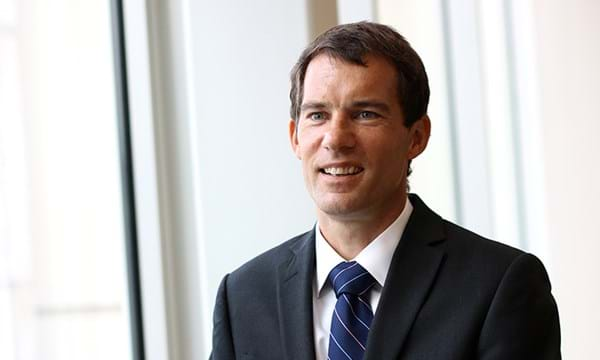 Tom Ellacott
Senior Vice President, Corporate Research
Tom leads our corporate thought leadership, drawing on more than 20 years' industry knowledge.
View Tom Ellacott's full profile
What's inside this report?
ExxonMobil has fallen behind in the race to high-grade. Portfolio rationalisation is now a key focus and the Supermajor has announced plans to sell US$15 billion of assets out to 2021.
In this report, we take a closer look at ExxonMobil's disposal plans and ask:
Is the disposal programme ambitious enough?
Which assets will be put up for sale and at what price?
Why buy this report?
Get our take on the SuperMajor's plans, including:
Why we think ExxonMobil could double its asset disposal target
How ExxonMobil's portfolio rationalisation activity compares to its peers
Which assets will unlock the most value for the SuperMajor.
This report comes with datasets and charts, including this one, which demonstrates that ExxonMobil's sales in upstream assets are well behind its peers.
27 May 2019
ExxonMobil Sale: what will be sold?
Report summary
ExxonMobil has fallen behind in the race to high-grade. The Supermajor assembled a best-in-class growth pipeline during the downturn but it has not tackled its legacy business with the same vigour. US$15 billion of assets are planned to be part of ExxonMobil's sale, extending out to 2021, bringing rationalisation activity more in line with peers. But we think the programme could go much deeper to boost resilience to lower prices. ExxonMobil could double its target based on our analysis.
Table of contents
Executive summary
ExxonMobil has fallen behind in the race to high-grade
What are the disposal options?

Disposal option 1: Non-core country exits – US$6 billion
Disposal option 2: tail-end asset sales – US$12 billion
Disposal option 3: boosting upstream cash margins – US$11 billion
Disposal option 4: wildcards – US$19 billion
Disposal option 5: refining

Will ExxonMobil's high grading programme surprise on the upside?
Tables and charts
This report includes 16 images and tables including:
Upstream asset sales proceeds (14-18)*
Upstream asset sales proceeds per unit of production (14-18)*
No. of countries with commercial upstream assets vs upstream NPV,10
Combined value of assets with NPV,10 < US$300M
ExxonMobil's upstream portfolio: NPV,10 by country
Wood Mackenzie's assessment of ExxonMobil's upstream disposal candidates
Strategic fit of regions (bubble size proportional to NPV,10) – US$6 billion of country exits?
Non-core producing countries: cash flow forecast
Non-core producing countries: production forecast
Regional breakdown of ExxonMobil's upstream assets with an NPV,10 *Excludes regions we regard as non-core to avoid double counting
Upstream cash margins by company (real)
ExxonMobil's lowest post-capex cash margin regions (2025-2029)
NPV,10 of ExxonMobil's low margin US L48 assets by region
Production from ExxonMobil's low margin US L48 assets
Production from potential wildcard asset sales
Cash flow from potential wildcard asset sales
What's included
This report contains:
ExxonMobil: what will be sold?

PDF 1.00 MB
Browse reports by Industry Sector