Discuss your challenges with our solutions experts
Get in touch
For details on how your data is used and stored, see our Privacy Notice.
Editorial
Coronavirus hits global gas and LNG markets at worst possible time
Pandemic destroys global gas demand
With analysis from Murray Douglas, Research Director, Europe Gas
The coronavirus pandemic is a black swan event hitting global gas and LNG markets at the worst possible time. While the collapse of LNG prices towards US production breakevens was foreseeable, the rest of 2020 could not be more unpredictable.
An already oversupplied LNG market comes out of a mild winter with high inventories across Europe and Asia, only to face a global pandemic that has already destroyed gas demand across China and looks set to do the same across Europe.
How do we see the market being affected in the short and long term?
What's the immediate impact on LNG supply?
Operators around the world are focusing on limiting the impact of the virus. They have acted to delay non-critical maintenance and adjust workforce patterns to continue producing.
Current output has not been affected, but in the longer term, it's uncertain how these changes could impact production.
We expect LNG supply will grow by around 25 Mt this year. Although a marked slowdown in comparison to last year, the additional supply will continue to put a lot of pressure on the market throughout the year, considering the risks to demand.
China gives an early indication of how gas demand will be affected. It's encouraging that LNG demand is recovering faster than expected, with LNG imports bouncing back in March. But China's response will be hard to match elsewhere.
How will the virus impact global gas demand in the longer term?
Aside from the very real impact that coronavirus containment measures have, the broader and potentially longer-lasting impact on GDP and industrial production will affect LNG balances later this year and into 2021.
The exponential growth of coronavirus cases in Italy shows just how quickly the situation could escalate and eventually cause a recession.
What can Italy tell us about the likely impact on gas demand?
Italy gives us some clues as to how gas demand across multiple markets may be affected. It is Europe's third-largest gas market and has a sectoral split that is typical of the broader region.
It has been more than three weeks since the initial containment measures were put in place in Italy and we're already seeing similar patterns from other countries taking action to halt the spread of Covid-19.
Our latest estimate for lost Italian gas demand from containment measures lasting to late July point to 4.1 bcm of lost demand. And in March, Italy's LNG imports fell by 26% year-on-year.
Across Europe, we estimate almost 12 bcm of lost gas demand in 2020 from the six markets we cover in detail. Together, these six markets account for over half of Europe's total gas demand.
Power demand is falling across Europe. With gas on the margin in most European markets, it will face a disproportionate share of the pain.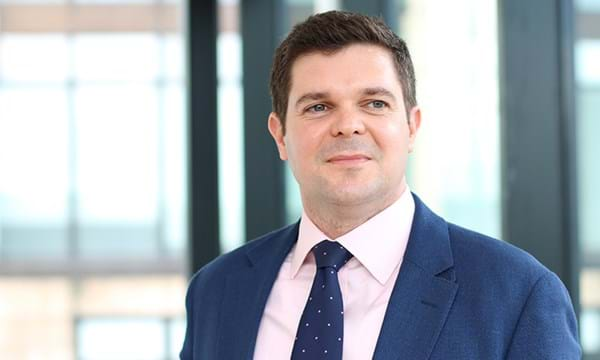 Murray Douglas
Head of Hydrogen Research
Murray is responsible for Wood Mackenzie's Global coverage across the hydrogen value chain.
Latest articles by Murray
View Murray Douglas's full profile
Which sector is facing the largest gas demand loss?
Industry accounts for around a quarter of European gas demand.
The biggest drops have been felt in this sector and assuming at least three-month lock-downs across Europe, the containment measures alone will remove over 6 bcm of industrial gas demand in 2020 – even more when we factor in economic headwinds and supply chain disruptions.
Although residential gas demand will be largely unaffected, power demand is falling – and with gas on the margin in most European markets, it will face a disproportionate share of the pain.
LNG in China is starting to recover
China is gradually recovering from the coronavirus outbreak. The policy focus is now on gearing up for economic recovery.
LNG imports have now bounced back, with the latest data showing that China could have imported 4.4 Mt of LNG in late March, 9% up year-on-year. This is a significant jump. Chinese buyers are returning to the market with a stronger appetite to take advantage of low spot prices.
The drop in oil prices could be a blessing in disguise for LNG.
What does sub-US$30/bbl oil mean for gas demand?
There are both downsides and upsides. In the short term, with European prices below $3/mmbtu and US LNG on the margin, it feels as if gas prices have already reached a floor. And if the oil price remains low, the full impact will not be felt in the gas market until 2021.
The impact on regional markets will be mixed. The biggest downside risk for gas supply, for now, is on associated gas production – largely from unconventionals in the US. But there's potentially a blessing in disguise for LNG: oil-indexed LNG contracts will become increasingly competitive in power generation against coal.
Could the low oil price mark an end to LNG oversupply?
Asian LNG prices entered winter at record lows, tumbling further in January, even before the full impact of coronavirus was understood.
But the fundamentals behind LNG oversupply remain: strong production growth, weak Northeast Asian demand – with Northeast Asia spot LNG prices now at an all-time low – and an increasingly saturated European gas market.
Prospects for any quick recovery have been dealt a blow by the impending economic downturn that many are predicting this year, leaving the possibility of a turn-down of US Gulf coast production the only likely balancing item left.