Discuss your challenges with our solutions experts
Contact an Expert
For details on how your data is used and stored, see our Privacy Notice.
Editorial
The opportunities and challenges of CTO/MTO development
Kelly Cui, Olefins Senior Consultant, provides a high-level overview of China's CTO/MTO development opportunities and challenges to assess the sustainability of this emerging olefin force.

Kelly Cui
Principal Analyst, Petrochemicals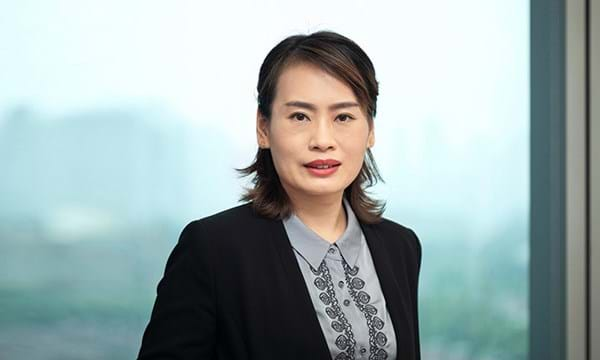 Kelly Cui
Principal Analyst, Petrochemicals
Kelly is an expert in the coal-to-olefins (CTO) and methanol-to-olefins (MTO) sector.
Latest articles by Kelly
View Kelly Cui's full profile
As with everything, challenges lie ahead for new coal-to-olefins (CTO)/coal-to-propylene (CTP) projects. The primary hurdles are around water supply, environmental issues and project financing.
Water: the CTO lifeblood

As CTO production requires a substantial 29 to 40 tons of water per ton of olefins production, water supply is a critical issue for the development of coal-based olefins. China's water resources are unevenly distributed in different regions, and adequate water supplies are not always in the same area as coal. China's Northwestern provinces such as Inner Mongolia, Shaanxi and Ningxia are home to an abundance of coal resources, but have minimal water access.
The majority of existing CTO plants use water from the Yellow River, while other plants source water from nearby reservoirs with water intercepted from rivers or rainfall and melted snow from mountains. The eight operational CTO plants require a total of 14.28 billion tons of water annually. As the Yellow River is not expected to fuel the huge demand from future CTO projects, alternative water sources are under study, including sewage treatment and reuse, water rights transfer, and diversion projects.
The carbon footprint
Today's CTO process has a large carbon footprint. Producing around 11 tons of CO2 per ton of olefins, this emission is over three times that of naphtha crackers. While the direction of China's carbon tax policy remains unclear, PCI Wood Mackenzie believes the government will specify an annual carbon emission index to the CTO plants likely in the later years of the 13th five-year period of 2016 to 2020. This method would mean no additional cost if the carbon emission volume is within this index, with a tax levied according to the exceeded volume.
Money, money, money
As CTO projects require huge capital investment, much higher than naphtha crackers, financing also plays a major role. At an average cost of RMB18-23 billion to build a standard 600-kta CTO plant, project capital can be financed by the parent company of a project owner (self-funded) or externally (stock market financing and bank loans). Looking further into the latter option, investors can apply for loans from commercial banks and the China Development Bank. Financing is much easier for projects supported by the central government, which is why almost all CTO enterprises are state-owned companies.
The MTO component
The methanol-to-olefins (MTO) investment that relies on merchant market-purchased methanol is currently constrained by the methanol price volatility. While the CTO/CTP technologies were initially developed for energy security considerations, the coal companies also hoped to extend the industry chain from coal to chemicals with good margins – like when coal prices fell sharply between 2012 and 2015. As such, MTO investments are currently subdued due to the high methanol price. Some MTO projects that have reached final investment decision (FID) have secured overseas methanol cargoes. Of the 20 CTO/MTO projects coming online between mid-2017 and 2025, 14 are CTOs, while only six are MTOs.