Opinion
Bottle battle: the fight for recycled plastic supply is on
The textiles and packaging sectors may soon be in fierce competition for limited supplies of recycled PET to meet their sustainability targets

Bruna Angel
Principal Analyst, Fibres Andrew Brown
Head of Plastics and Recycling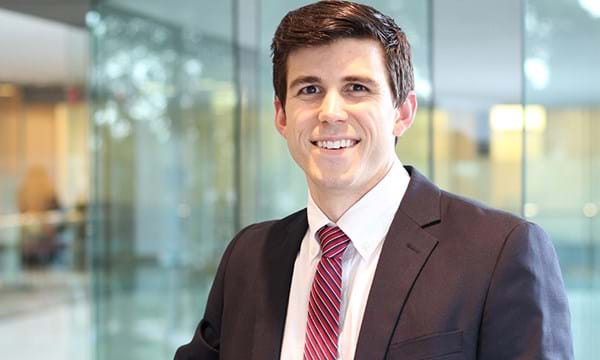 Andrew Brown
Head of Plastics and Recycling
Andrew is responsible for integrating our sustainability and recycling views across chemical value chains.
Latest articles by Andrew
View Andrew Brown's full profile

Salmon Aidan Lee
Global Head of Polyesters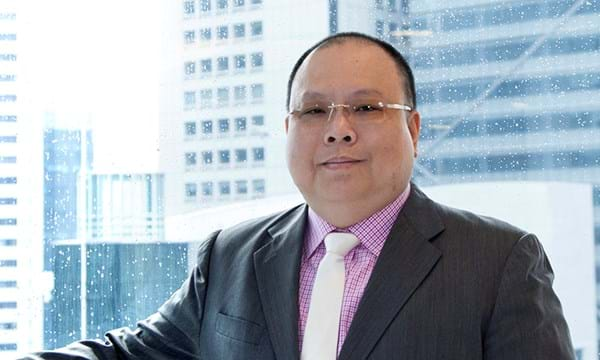 Salmon Aidan Lee
Global Head of Polyesters
Salmon watches the Asian polyester chain from paraxylene to downstream markets in the Chinese- speaking world.
Latest articles by Salmon Aidan
View Salmon Aidan Lee's full profile
The global sustainability effort is intensifying. Awareness of the urgency of the issue has grown steadily in recent years, along with efforts to achieve increasingly ambitious targets.
Plastic bottles have become something of a symbol of the sustainability agenda. The war on plastic is of course well known, but there's also an emerging 'battle for the bottles' as the textiles and packaging sectors vie to secure limited supply of recycled PET (RPET).
We explored this challenge in a new report: The bottles war: recycling of PET, and the looming fight for supply between textiles and packaging. Fill in the form for a complimentary copy and read on for an introduction.
Recycling has a vital role to play in creating a more sustainable polyester chain
Global economic activity has been recovering since Covid-19 restrictions began to ease. Although inflationary pressures have created a challenging environment through 2022 the rapid change in climate continues to compel the world to focus on sustainability alongside economic recovery.
In the polyester chain, the recycling of PET bottles for use as fibres in textiles, and increasingly in packaging, is central to this global effort to protect the environment. While there are other ways to reduce the carbon footprint of the chain, recycling, and ultimately the aim to create circularity, is essentially the most straightforward and cost-effective method.
Indeed, major brands most exposed to polyester use, such as Coca Cola, Danone and Nestlé have drawn up ambitious emission reduction targets. Unfortunately, some of these plans may fall through in the set time frame.
Limited RPET availability is a key challenge
The crux of the challenge is the limited availability of RPET to realise these targets – unless supply is increased rapidly in the next few years, or demand unexpectedly dips. Neither of these is expected to happen based on current trends. In fact, the issue is likely to intensify in the coming years as demand growth accelerates and end-uses multiply.
As such, we expect a fight between the textiles and packaging sectors for the limited supply of RPET. This 'bottles war' could see unwelcome results, chief among them a jump in material costs across the board. The rise in demand for RPET has already pushed up prices.
Big brands' net zero targets and the size of the challenge
There are already efforts underway to lift RPET production and alleviate the brewing bottles war, but some targets will likely need to be tempered to become more achievable longer term.
After all, immediately replacing virgin polyester fibres – which totalled 50.56 million tonnes in 2019 – with recycled fibres is going to be a huge challenge. By 2030, total polyester fibres production is expected to reach 80.41 million tonnes, of which 8.14 million tonnes (or just 10.1%) will be recycled fibres.
Even with the ongoing efforts to lift recycled fibre production it will be a long shot for textile and apparel brands to have up to 100%, or even just 50%, of their fibre use come from recycled sources.
The packaging sector, traditionally better off in terms of margins than its apparel counterparts, would likely fork out big money to get the RPET needed for their sustainability efforts. Hitting net zero or even reducing their carbon footprint significantly by the end of this decade will still be a tall order. Against such a backdrop, there is a real possibility that some of the targets set will not be achieved.
Nevertheless, it is not a foregone conclusion that targets will never be met. The main consolation remains that even if targets are not met by 2030, determined efforts will still slow carbon emissions and reduce carbon footprints.
The next decade will lay the foundations of a more sustainable polyester chain
Instead of harping on the fact that targets within this decade are likely unrealistic, we believe that the industry should focus on the next decade towards 2040. After all, the foundation established for the sustainability of the polyester chain would provide rich fodder for growth into the next decade.
That foundation can be built on investment in the evolution of much improved methods to achieve net zero targets. Our view is that the industry can be optimistic that targets established before 2022 would realistically materialise in about 15 years' time.
The relative failure before 2030 will then look more like a hiccup, and the years towards 2040 would prepare the stage for the success story of sustainability in the polyester chain. Whether or not this effort creates a circular economy remains to be seen; for now, recycling remains very much a linear equation.
However, just as things like cryptocurrencies and the metaverse may have seemed impossible as recently as 10 or15 years ago, the polyester sustainability effort could see mind-blowing and unprecedented developments by 2040. This could change the equation forever – and end any need for a 'bottle war'.
The challenges remain daunting and the dream to create a truly circular economy in the polyester chain may not materialise soon. But there is hope that many of these efforts can bear fruit longer term.
Read the full insight for more of our view of the road ahead. Fill in the form at the top of the page for your complimentary copy of The bottles war: recycling of PET, and the looming fight for supply between textiles and packaging.