Opinion
Can imports solve the plastic recycling challenge?
Recycled material is key to a more circular plastics economy – but where local supply struggles to match demand brands may need to weigh up the pros and cons of the import option
Matt Slutzker
Senior Analyst, PET/RPET
Matt Slutzker
Senior Analyst, PET/RPET
Matt covers PET and RPET in the Americas, analysing dynamic regional markets.
Latest articles by Matt
View Matt Slutzker 's full profile
Yuliya Nam-Wright
Principal Analyst, Polymer Sustainability
Yuliya Nam-Wright
Principal Analyst, Polymer Sustainability
Yuliya's focus is on recycled markets, as well as wider sustainability challenges affecting the plastics industry.
Latest articles by Yuliya
View Yuliya Nam-Wright's full profile

Andrew Brown
Head of Plastics and Recycling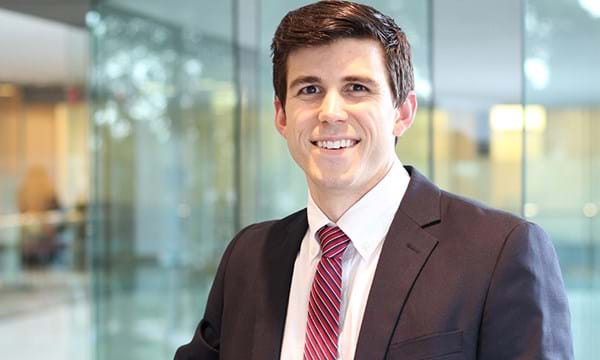 Andrew Brown
Head of Plastics and Recycling
Andrew is responsible for integrating our sustainability and recycling views across chemical value chains.
Latest articles by Andrew
View Andrew Brown's full profile
As consumers and regulators call for both action on climate change and a reduction in plastic waste, brand owners are passing the pressure up the plastics value chain. Recycling is a favoured solution, but limited supplies of suitable material particularly in western nations threaten the ongoing viability of this route. So, is importing used plastic for recycling the answer?
Our report Carbon emissions and the toll of plastics recycling examines how tightening emissions standards align with companies' sustainability goals, and addresses the viability of an international market in recyclable plastic.
Fill out the form for your complimentary copy, and read on for a quick introduction.
What are the key challenges for plastics producers?
Businesses in the plastics industry are facing two linked challenges. Firstly, they need to decarbonise. As pressure mounts for mandatory emissions disclosure, FMCG brands in particular are making serious commitments. Nestlé, Danone and Unilever are all targeting a 50% reduction in carbon emissions across their entire value chain by 2030.
With their cards on the table, the big names are pushing the pressure onto their suppliers. And in response to the mounting pressure, chemical producers themselves are setting tough near-term Scope 1 and 2 commitments and starting to measure their Scope 3 emissions.
At the same time, public concern around the environmental impact of plastic waste is driving an increase in legislation around the use of plastic. The UK has already put in place a £200 per tonne charge for material with less than 30% recycled content. Meanwhile, in the EU a packaging levy of €800 per tonne on non-recycled plastic waste comes into effect this year.
The situation is less advanced in the US, but many states are beginning to adopt Extended Producer Responsibility (EPR) schemes. These make producers ultimately responsible for the packaging they put onto the market when it reaches the end of its life.
What solutions are available to the plastics industry?
There are a number of potential pathways to reach net zero emissions in the plastics industry. These include:
feedstock changes
production innovations, such as carbon capture and furnace electrification
improvements in energy efficiency
demand reduction through banning single-use items.
However, recycling is one of the few impactful solutions which is both economically viable and immediately available. What's more, it has the advantage of simultaneously addressing the issue of plastic waste.
Highlighting recycling's carbon advantage, using pellets made from bales of plastic consumer waste as a single feedstock results in a 67% reduction in emissions compared to using virgin PET (the material plastic bottles are made from).
What are the barriers to a more circular plastics economy?
Helped by strong policy mandates, recycling has been at the forefront of the plastics industry sustainability agenda industry for some time. However, as demand for recycled plastic increases, recycling could become a victim of its own success. Growing demand for recyclable material in developed countries (particularly Europe) simply can't be met by domestic supply.
In fact, the packaging sector could soon face fierce competition from the textile industry for limited supplies of recycled PET (rPET).
Could an international market in rPET solve the problem?
Sourcing rPET from other countries could solve near-term supply issues. However, there are important questions the industry must answer when considering the intercontinental flow of such materials:
How do shipping emissions impact the green credentials of rPET and its ability to contribute to brands' carbon reduction targets?
Are there advantages to moving bales of rPET compared to bags of rPET flake?
How do rPET bales and flakes compare to their virgin plastic equivalent?
To what extent can measures like the EU's Carbon Border Adjustment Mechanism (CBAM), address the issue of 'carbon leakage'?
The full report includes detailed analysis of CO2 emissions for domestic virgin PET, imported virgin PET, domestic rPET and imported bales and flakes, as well as example comparisons of emissions by trade route.
Fill in the form at the top of the page for your copy.