Opinion
Can the plastics industry decarbonise?
Substantial emissions reductions are possible but require a holistic, multi-stakeholder approach

Andrew Brown
Head of Plastics and Recycling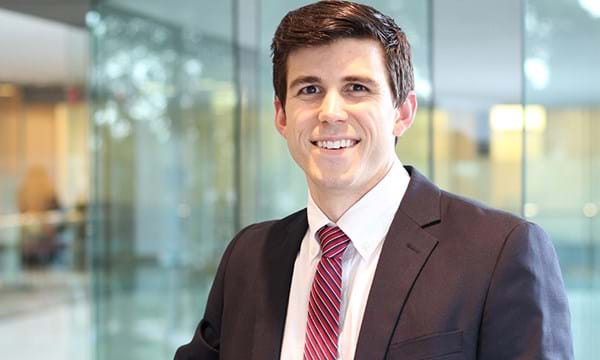 Andrew Brown
Head of Plastics and Recycling
Andrew is responsible for integrating our sustainability and recycling views across chemical value chains.
Latest articles by Andrew
View Andrew Brown's full profile
Current public attention on the environmental impact of plastic is primarily focused at the end of the value chain – notably the build-up of waste in the world's oceans. But the industry's role as a carbon emitter is also coming under increasing scrutiny.
The task ahead is undeniably huge. But the industry is striving for sustainable change, with refiners through to consumer-facing brands putting both intellectual energy and investment into the challenge.
So, can polymer value chains decarbonise? We explore this topic in detail in part four of our Chemical Solutions series. Fill in the form for the insight preview brochure to find out more, and read on for a brief introduction to some of the topics covered.
Why do polymer value chains need to decarbonise?
With attitudes to climate change arguably having reached a tipping point, the COP26 conference in November is seen by many as an opportunity to cement a global green agenda. While reductions will be decided at an international and national level, the main impacts will be felt by individual industries and companies.
85% of plastics produced are derived from hydrocarbons.
As a subset of the industrial sector, the polymer value chain was responsible for only 4% of energy-related emissions in 2020. In our base case view, growing demand would see this rise to around 7% in 2040. However, in our 1.5 °C energy transition scenario, as other sectors aggressively decarbonise, the polymer value chain could be responsible for as much as a third of total energy-related emissions.
Failure to address this reality will not only mean broader targets are harder to hit, but costs in the plastics industry will rise as carbon emissions are penalised via taxes, pricing mechanisms and regulations.
How feasible is it to decarbonise plastics?
The polymer value chain through which plastics are created and distributed is inextricably tied to carbon. 85% of plastics produced are derived from hydrocarbons. Fossil fuels also act as a primary energy source to production facilities and are integral to the vast distribution and logistics networks within the industry. Full decarbonisation is unlikely.
However, driving down net carbon emissions is both possible and necessary to safeguard the industry's future. Fortunately, it is possible to achieve significant overall reductions in net emissions from polymer production by addressing the issue at every stage of the value chain.
Where are the opportunities to cut down emissions from the polymer value chain?
Opportunities to reduce plastic's carbon emissions exist from cradle to grave, but require interventions from multiple stakeholders to be implemented successfully.
The carbon intensity of different feedstock options varies significantly. At present, the vast majority of carbon used in polymer production is sourced from fossil fuels, with oil-derived naphtha and natural gas liquids together making up 82% of feedstock. As less carbon-intense feedstocks, recycled and bio-based feedstocks would both play a much bigger role in a lower-carbon value chain.
The petrochemical plants which produce polymers are highly energy-intensive facilities. They emit carbon from the burning of fuel to produce heat and power and as a by-product of the chemical reactions involved — as well as through flaring and de-coking.
The need for significant amounts of energy provides the single biggest opportunity to decarbonise: moving to low-carbon energy sources has the potential to reduce cradle-to-gate carbon emissions by around 50%. Further incremental improvements can be made through improved technology and better fuel management. Where renewable energy sources are inadequate, adoption of carbon capture technologies will be essential to lowering emissions.
Moving beyond polymer production, it falls to the companies producing products for consumers to select the best material for the job. Material selection is complex and involves trade-offs between properties such as strength and heat resistance, sustainability and of course cost. There's rarely a single correct answer – even when focusing on green credentials there can be trade-offs between carbon intensity, water intensity and recyclability. Generally, however, plastic often performs well if driving carbon emissions out of the value chain is a decisive factor in the selection criteria.
What about application design and options for end-of-life treatment? And what might a lower-net-carbon polymer value chain look like in comparison to our base case scenario? Our full report contains detailed insight into carbon reduction across the value chain, as well as modelling of different energy transition scenarios.
Fill in the form at the top of the page to download the complimentary preview brochure.