Get Ed Crooks' Energy Pulse in your inbox every week
Sign up
For details on how your data is used and stored, see our
Privacy Notice
.

Ed Crooks
Vice-Chair, Americas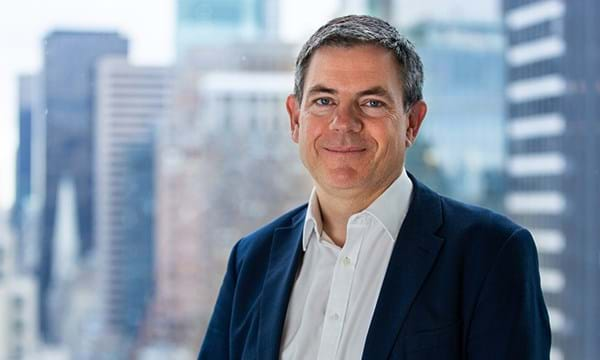 All the countries in the Gulf region have an interest in keeping the Strait of Hormuz, which sits between Oman and Iran, open as an export route.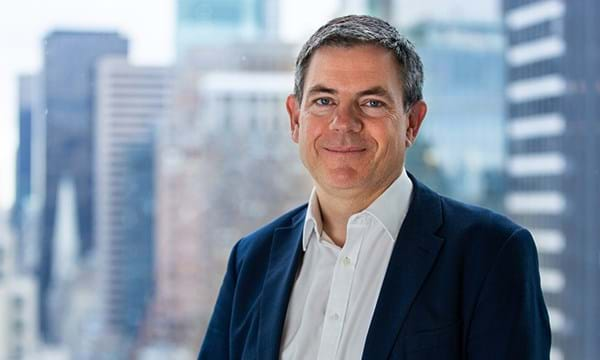 In this week's Energy Pulse:
Oil prices spiked after the US killed senior Iranian commander Qassem Soleimani in a drone strike, and after Iran retaliated against US bases in Iraq, but quickly fell back again. The heightened tensions in the Gulf region have focused attention on the risk of disruption to oil tankers passing through the Strait of Hormuz, a critical artery for global supplies, and raised questions over Iraq's plans for strong growth in its production. In other news, Suriname has emerged as a potential new hot-spot for oil development, Mexico's president has suggested subsidies to foreign renewables companies could be cut, and the US oil industry group has set out its agenda for the coming year. Plus smart reads on the crisis in the Gulf and its implications for oil and gas, and a fresh perspective on the pace of energy transitions.
Sign up to receive Energy Pulse in your inbox every week. Fill in the form on this page.
Back in September, when missiles and drones apparently launched from Iran hit oil processing facilities at Abqaiq and Khurais in Saudi Arabia, crude prices surged immediately before quickly falling back. So far, the oil market's response to the US killing of Qassem Soleimani, leader of the Quds Force of Iran's Islamic Revolutionary Guards, has been very similar. Brent crude briefly spiked over $70 a barrel on Monday, and again early on Wednesday following the Iranian reprisal attack on two US air bases in Iraq. But by Thursday afternoon, oil prices were back down below their levels before the strike on Soleimani. The Wall Street Journal reflected a widely-shared view when it reported that the US and Iran had backed away from open conflict. Tensions in the Gulf region remain high, however, and the Financial Times warned there appeared to be "no end to the hostilities".
The region's critical vulnerability for global energy supplies is the Strait of Hormuz between Oman and Iran, described by the US Energy Information Administration as "the world's most important oil transit chokepoint". About a fifth of global oil consumption and a quarter of the international trade in liquefied natural gas passed through the strait in 2018, and there has been widespread speculation over whether Iran could try to close it to tanker traffic. That seems unlikely, however: all the countries in the Gulf region have an interest in keeping the Strait open as an export route. Decades of history have shown that even during periods of intense conflict, such as during the "Tanker War" of the 1980s, the oil has continued to flow.
There has been some disruption to tanker traffic through the strait. Bahri, Saudi Arabia's national shipping company, has temporarily suspended crossings, according to the Wall Street Journal and the Financial Times, and other oil groups and tanker operators are also said to have been restricting movements. But so far there have been no signs of any material disruption to oil supplies. As Michael Wirth, chief executive of Chevron, put it in an interview with CNBC: "I think we've been in a well-supplied market for some period of time here, and that's generally what the view continues to be."
Some of the most significant aftershocks from the killing of Soleimani could play out in Iraq, which has been attempting to remain on good terms with both the US and Iran. US citizens working for foreign oil companies in southern Iraq started leaving the country last Friday, and although there is not expected to be any immediate impact on the country's oil production, in the longer term the situation could make increasing its output more difficult. Increased tensions and a more distant relationship with the US could hamper the Iraqi oil industry's growth.
The evanescence of the oil price rally over the past week has provided further vindication for US exploration and production company executives who had said they did not expect to step up activity in response to the rise in crude.
Scott Sheffield, chief executive of Pioneer Natural Resources, told CNBC: "The biggest question I am getting at this [Goldman Sachs] conference is: 'Are you going to add any rigs because you've got another seven, eight dollars a barrel?' And my answer is no. Everybody's answer is no. We're going to give it back to the investor."
The pressure on US oil producers and service companies was shown this week by a series of statements on job cuts, including an unspecified number at Occidental Petroleum following its acquisition of Anadarko Petroleum last year.
Suriname: next in line for an oil boom?
ExxonMobil's discovery of more than 6 billion barrels of oil equivalent off the coast of Guyana has been the most significant exploration success of the past five years. Just before Christmas, the ExxonMobil-led consortium developing the Starbroek block started production from its first wells there, and is on course for its target of producing 750,000 barrels per day by 2025. Now it looks as though neighbouring Suriname may follow Guyana into an oil boom. On Tuesday Apache of the US and Total of France announced a "significant" oil discovery off the coast of Suriname, with potential for further finds in the same block. WoodMac's Luiz Hayum and colleagues estimated that the first discovery, named Maka Central, contained 300 million barrels of oil, 150 million barrels of condensate and 1.4 trillion cubic feet of gas. The US Geological Survey in 2012 gave mean estimates for the undiscovered technically recoverable resources of the Guyana-Suriname Basin of 13.6 billion barrels of oil and 21.2 trillion cubic feet of gas.
Apache's share price soared on the news, rising 27% on Tuesday, its largest one-day gain in nearly 50 years. Its success was particularly welcome for Apache following disappointment over its Alpine High shale gas play, first unveiled in 2016. Even after their jump this week, Apache's shares are still 27% below their level four years ago.
Oil discoveries in Mexico
Houston-based Talos Energy announced this week that a third-party evaluation of its Zama discovery off the coast of Mexico had given a "best estimate" of its recoverable resources at 670 million barrels of oil equivalent. The field, first discovered in 2017, is the largest exploration success so far for foreign companies since Mexico's oil industry was opened up by the previous president, Enrique Peña Nieto, who left office in 2018.
His successor, President Andres Manuel Lopez Obrador, often known as Amlo, has a policy of favouring Pemex, the national oil company, and has been restricting sales of exploration and development rights to foreign companies. Reuters reported in September that Pemex was seeking control over the development of Zama.
Pemex last month announced its own 500 million barrel discovery at the onshore Quesqui field, but it will take sustained development to reverse the decline in Mexico's oil production, and Lopez Obrador's policies have drawn criticism.
Foreign investors in renewable energy in Mexico are also facing new challenges. Lopez Obrador said at his regular daily press conference on Wednesday that the authorities would review wind and solar power contracts to see if they offered unjustified subsidies. He said people had been "deceived for a long time" into thinking that power subsidies helped consumers, when they actually benefited private companies. His announcement fits into his wider strategy of helping CFE, the state-owned electric utility, while making conditions more difficult for foreign power companies.
In brief
The American Petroleum Institute (API), the influential industry group, launched its annual State of American Energy report, which always gives a good idea of its priorities for the coming year. Timothy Cama of E&E News noted that the API was making "an all-out push to paint itself as a climate change champion", including a subtle shift of emphasis from talking about the "oil and gas" industry to describing itself as "natural gas and oil". A new video advert from the API makes the point very clearly, arguing: "We have different perspectives on the best way forward. But on issues that matter, like climate change, we're more alike than we think."
One key issue for the US industry emerged very clearly: its concern about the threatened "fracking ban" proposed by some Democratic presidential hopefuls including Bernie Sanders and Elizabeth Warren. Such a ban could cost "up to 7.3 million" jobs in the US, the API warned.
In a sign of the mounting pressure on some API members, the world's largest fund manager Blackrock this week signalled it would step up efforts to persuade companies to address climate-related risks. It joined the Climate Action 100+ group of investors, which works "to ensure the world's largest corporate greenhouse gas emitters take necessary action on climate change".
The decision was well-timed, whether by accident or design. This week, climate activists launched a new campaign called "Stop the money pipeline", which will encourage customers to take their money out of financial services companies that support the fossil fuel industry. The campaign, which argues that "Wall Street is financing climate destruction", is targeting three institutions in particular: JPMorgan Chase, Liberty Mutual Insurance, and Blackrock.
The US gas industry's claim to be helping the climate fight received some support from the preliminary estimates of US greenhouse gas emissions in 2019 produced by the Rhodium Group, a research firm. Rhodium calculated that, after a sharp uptick in 2018, US emissions fell by 2.1% last year, mostly because of a decline in coal-fired power generation. Gas and renewable generation filled the gap as coal declined, cutting nearly 10% from the US power sector's emissions, the largest drop in decades. Outside the power sector, meanwhile, emissions rose.
An announcement this week confirmed that President Donald Trump is continuing with his strategy of attempting to ease the burden on business from environmental regulations. In an event at the White House on Thursday, Trump talked about his administration's plans to reform the regulations for implementing the 1969 National Environmental Policy Act. The president said his proposals would "slash job-killing regulations and improve the quality of life for all of our citizens", making it quicker and cheaper to secure environmental approvals for infrastructure projects. Environmental groups and Democrats attacked the plans: the Natural Resources Defense Council said the proposals if implemented would "cripple the way NEPA is applied to federally approved and funded projects". In particular, the new rules would limit federal agencies' ability to take potential impacts on climate change into account in environmental reviews.
Among members of Congress, however, there have been further moves aimed at developing a new climate strategy for the US. Democrats on the Energy and Commerce Committee of the House of Representatives published a proposal for legislation intended to cut US greenhouse gas emissions, known as "the CLEAN Future Act". It is an ambitious-looking plan, aimed at reaching net zero emissions by 2050, while taking a "technology-neutral" approach that would allow a variety of different paths to reach that goal.
Meanwhile, Mitt Romney, the senator from Utah who was the Republicans' presidential nominee in 2012 and has sought to maintain some distance from Trump, tweeted that he had met Senator Michael Bennet of Colorado, to discuss "potential bipartisan solutions to address climate change". The US Chamber of Commerce, the business lobby group that was a fierce critic of some of the Obama administration's climate policies, urged the president and Congress to find common ground on "35 bipartisan bills that can help address climate change through innovation and investment".
Another bill from the Democrats on the House Energy and Commerce this week would offer $6 billion in rebates and grants to support investment in electric vehicle charging infrastructure. An important new report from Rocky Mountain Institute analysed the cost of that infrastructure, and argued that there should be a concerted effort in the US to understand and reduce "soft costs" such as permitting and regulatory compliance. Charger installation costs in the US are three to five times the cost of the charger itself.
Google has signed a "huge" deal with NV Energy in Nevada to provide 350 megawatts of solar power and up to 280 MW of storage for a new data centre being built outside Las Vegas. Google has been matching its entire annual electricity consumption with renewable energy since 2017.
And finally: Meat Loaf, of Bat Out Of Hell fame, this week clashed with teenage climate activist Greta Thunberg, saying she had been "brainwashed into thinking that there is climate change and there isn't". Thunberg responded that the real issues were not about "Meatloaf" or her, but about "scientific facts". The spat was widely represented as emblematic of the generational divide over the climate issue, but in fact the differences between age groups are not as great as you might think. A poll for CBS News last year found 70% of Americans aged 18-29 agreeing that climate change was a serious problem, compared to 58% of those aged 65 or older.
Smart reads
Wood Mackenzie experts' predictions for 2020
Gavin Thompson — The Asia energy market outlook for 2020
David Sheppard — Five reasons oil prices failed to soar on US-Iran tensions
Wall Street Journal — The oil price that hasn't spiked
FT View — America cannot escape oil price volatility
Gillian Tett — Why America has less to fear from an oil shock
Liam Denning — Soleimani strike isn't business as usual for oil
James Landale — What will the end of oil dependence mean for geopolitics?
Alex Gilbert, Morgan Bazilian and Sterling Loza — The world's next energy bonanza
Ted Halstead — We can't slow climate change without the energy companies
Steve LeVine — Electric cars have a women problem
Quote of the week
"I think you would have gotten a different reaction ten years ago, certainly, 20 years ago. And I think it's indicative of [the] United States now producing 12 million barrels a day, where we rival Russia and Saudi Arabia in terms of energy production. We're much more energy self-sufficient. So, because of that, you'll see these events in the Middle East, they'll have an effect, but it's going to be more muted than we might have seen historically." — Robert Kaplan, president of the Federal Reserve Bank of Dallas, discussed the consequences of the shale boom for world oil markets and the US economy, in an interview with CNBC.
Chart of the week
Conventional wisdom, shaped in large part by Vaclav Smil of the University of Manitoba, holds that energy transitions are generally slow. Often they are not real transitions at all, with new sources simply being added to the system, rather than replacing existing fuels. However, that is not always the case: sometimes transitions can be rapid. This chart, posted by three British academics, shows how the share of coal in Britain's fuel mix for power generation absolutely plummeted in the past decade, dropping from 41% in 2012 to just 2% last year. Optimists about the potential for steep cuts in greenhouse gas emissions hope that that model can be replicated in many other countries, and other industries, over the next couple of decades.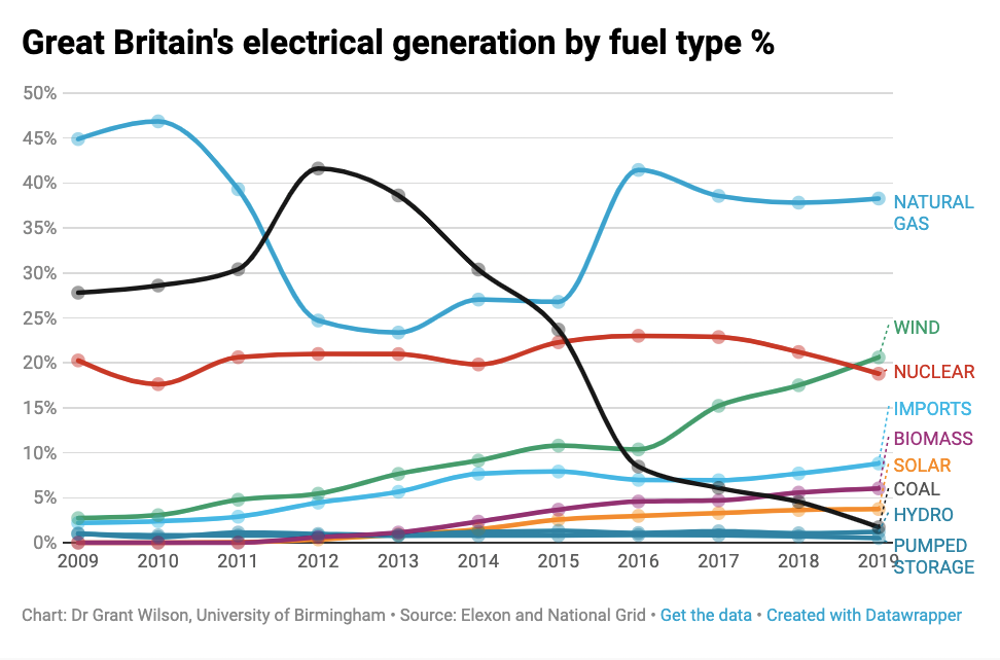 How to get Energy Pulse
Energy Pulse is Ed Crooks' weekly column, published by Wood Mackenzie every Friday. Here's how to get Energy Pulse:
Follow us on social media @WoodMackenzie on Twitter or Wood Mackenzie on LinkedIn
Fill in the form at the top of this page and we'll send you an email when the latest issue goes live
Bookmark this page to have access to the full archive of Energy Pulse