Get Ed Crooks' Energy Pulse in your inbox every week
Sign up
For details on how your data is used and stored, see our
Privacy Notice
.
Opinion
The US LNG boom is back
Soaring global gas prices have sent a signal that more supply is needed. The US, soon to be the world's largest LNG exporter, is responding to that demand

Ed Crooks
Vice-Chair, Americas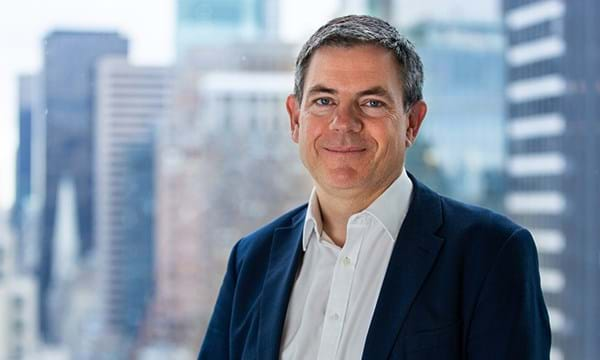 "We have furnished the British great material support and we will furnish far more in the future. There will be no 'bottlenecks' in our determination to aid Great Britain." President Franklin D. Roosevelt's resounding commitment in 1940 to supply Britain with military equipment has been on people's minds again recently, as other shipments from the US have been helping relieve a different kind of crisis in Europe.
About 20 cargoes of US LNG are currently on their way to Europe, responding to soaring natural gas prices in the UK and EU that last month rose above $65 per million British Thermal Units. Alex Munton, Wood Mackenzie's principal analyst for Americas LNG, says US exporters loaded about 100 cargoes last month. "US terminals are running red hot right now," he says. "They are going as hard as they can."
The arrival of additional US LNG will not end the pressure on European gas prices, which are being driven by a number of factors including the weather and concerns over supplies from Russia. But it does underline the emergence of the US as a leading player in the global LNG market, providing flexible supply that can be diverted to wherever prices are most attractive.
As gas prices in Europe have risen above prices in Asia, tankers have been diverted to take advantage. The Hellas Diana, for example, was reported to be near Hawaii, on its way from Texas to China, when it was turned round to go back through the Panama Canal and head for Europe.
Back in February last year, when LNG prices were higher in Japan and South Korea than in Europe, most US cargoes went to Asia. Now it is Europe that is the bigger draw. Over the past week, US LNG imports into Europe have averaged more than 250 million cubic metres per day, their highest level on record and equivalent to about 80% of total US LNG export capacity.
This year the US will become the world's largest exporter of LNG, as new capacity comes on stream. The industry will also lay the foundations for future growth: construction of additional capacity is set to surge, with Cheniere Energy, Venture Global and possibly others expected to take final investment decisions on new projects after signing sales contracts last year. As Alex Munton puts it: "The LNG boom is back."
Last month Australia, Qatar and the US were roughly neck-and-neck as the world's three largest LNG exporters, according to Wood Mackenzie data, but the US is about to pull ahead of the others. The ramp-up of production at Cheniere's Sabine Pass Train 6, which loaded its first cargo last month, and the imminent start of exports from Venture Global's Calcasieu Pass project, mean that by the end of the year the US will be clearly established in first place.
I wrote back in September about how gas prices in Europe and Asia were sending urgent signals about the need for increased supply, and since then a wave of new LNG sales contracts, led by Chinese buyers, has been signed to support investment in new capacity. The US has abundant gas supplies, a broadly favourable political and regulatory environment, and an experienced and capable construction industry, making it one of the most attractive locations to develop new export capacity.
Some of the factors that have led to sky-high global gas prices over the past year are transitory, caused by weather and temporary disruptions to supply, but many will last for years, including the shift in power generation away from coal in some countries. Europe, China and other markets will become increasingly reliant on imported gas, and relative prices look likely to be favourable for US exporters for a long time to come.
It is remarkable how quickly the US has emerged as an important gas supplier to the world. Cheniere took the final investment decision and started construction on Sabine Pass, the first of the new US LNG plants, in July 2012, less than ten years ago. Even in a world with much more widespread commitments to cutting greenhouse gas emissions as a medium-term and long-term goal, the momentum behind the growth of the US LNG industry remains strong.
In brief
Ministers from the OPEC+ group of oil-producing countries held their regular monthly videoconference, and once again decided to stick to the plan for steady increases in output that they agreed last July. Their total production limit will rise by another 400,000 barrels per day from next month. Actual production has been falling short of the allowed maximum, however, because some countries, including Nigeria and Libya, have been unable to raise output to meet their full quotas. Ann-Louise Hittle, Wood Mackenzie's head of Macro Oils, commented that the decision to continue with the scheduled production increase showed the group's expectations for demand remained largely unaffected by the rapid spread of the Omicron variant of Covid-19.
The OPEC+ decision was welcomed by the US administration, which has been urging the group's members to ramp up production more quickly. Jen Psaki, President Joe Biden's press secretary, said: "We do appreciate the close coordination over the recent weeks with our partners — Saudi Arabia, UAE, and other OPEC+ producers — to help address price pressures." However, crude prices rose though the week, and by Friday morning benchmark Brent was above $82 per barrel, its highest level since November.
OPEC appointed a new secretary-general to succeed the widely admired Mohammad Barkindo, whose term comes to an end in July. He will be replaced by Kuwait's Haitham Al-Ghais, currently deputy managing director for international marketing at the Kuwait Petroleum Corporation. Barkindo, a Nigerian who took over as secretary-general in 2016, worked to transform OPEC's relations with the wider oil industry, helping to forge the OPEC+ alliance with other leading producers including Russia and Kazakhstan, and opening lines of communication to the US exploration and production sector.
Russian-led troops have arrived in Kazakhstan at the invitation of the country's president, to help crack down on protests originally sparked by a rise in fuel prices. The government has been moving to cut subsidies and free up the market for LPG, widely used as road fuel in some parts of the country, and the latest round of changes led to prices doubling at some fuel stations last weekend. Chevron said production operations were continuing at its Tengiz field, but it had made a "temporary adjustment" to output because of logistics issues.
Kosovo has banned cryptocurrency mining after having to start rolling blackouts as a result of soaring energy prices in Europe.
And finally: Hollywood tackles climate change. Don't Look Up, the new film from Adam McKay, director of Anchorman and The Big Short, uses a story about a threat from a planet-killing comet to satirise the political and media response to an impending catastrophe event. The film has received a mixed response from critics and energy experts: some have been very positive and others much more sceptical, both about the film's value as entertainment and about its political message.
One common complaint is that the analogy does not really work: an approaching comet is a very different kind of problem from climate change. As Alex Trembath argued in Foreign Policy magazine, unlike the comet in the movie, the climate does not set a hard deadline beyond which human life will be impossible. Nor is there a single straightforward technological fix that would make the problem disappear if only we could agree to use it.
Despite all the criticism, however, the film appears to have been very popular with audiences. On Netflix it has broken records as the streaming service's most-watched movie in a single week.
Other views
Simon Flowers — Big themes in 2022 for energy and natural resources
Gavin Thompson — 2022: cheerful or fearful?
Anna Darmani — Charging stations: investing in Europe's nascent battery industry
John Browne — Fossil fuel companies say they want to help fight climate change. Here's what they should do
Jason Bordoff — Three reasons nuclear power has returned to the energy debate
Matthew Yglesias — Jamaica and the case for energy abundance
Karin Strohecker — Kazakhstan reminds world leaders of costly fuel subsidy dilemma
Helen Thomas — UK energy crisis needs fighting on multiple fronts
Chris Giles — The rotten UK energy market is expensive and difficult to fix
Quote of the week
"The time is now. The eyes of our children and grandchildren are judging us. Let ours be the generation that can. And does. As we enter a new year, there is not a moment to lose." — Prince Charles, heir to the throne of the UK, wrote a column for Newsweek making the case for "a military-style campaign to marshal the strength of the global private sector" to invest trillions of dollars in cutting greenhouse gas emissions and tackling the carbon already in the atmosphere.
Chart of the week
This comes from a recent report by Wood Mackenzie analysts Søren Lassen and Shimeng Yang, looking at revenues for offshore wind projects. They point to "seismic change" happening in the sector, signalled on December 1 by the announcement of the winners of Thor, the 1 GW offshore wind tender in Denmark. "This was a historical event as five out of the six bidding consortiums submitted a bid where the subsidies were effectively negative – the developers will pay the government and not the other way around," they write. The chart shows revenue per megawatt hour for offshore wind projects worldwide that have awarded support programmes, by the year that they come online. The range is wide, particularly in 2022-23, but the trend in the global average is clear: a 66% drop between 2014 and 2025.