Opinion
Tracking the source of the single-use plastics crisis
A landmark study delved deep into plastic waste

Rob Gilfillan
Head of Polymer & Fibres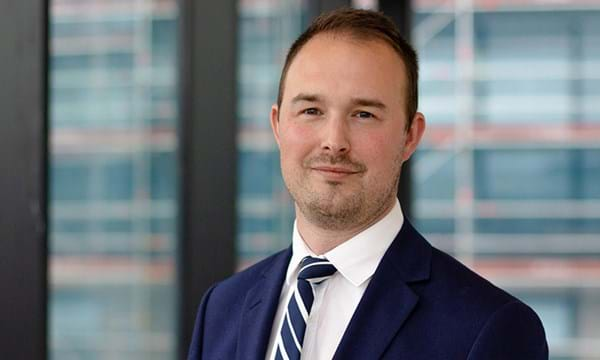 Rob Gilfillan
Head of Polymer & Fibres
Rob leads our research into regional and global markets for fibres, films and flexible packaging.
Latest articles by Rob
View Rob Gilfillan's full profile
Single-use plastics make up around a third of the plastics we consume. They're the single largest plastic category globally, accounting for vast amounts of the waste pollution we can see, as well as some that we can't – the micro-plastic particles that break down and harm our marine life, those released into the atmosphere when burned and those that seep into the land when buried.
Wood Mackenzie recently contributed to a landmark study of plastic waste by the Minderoo Foundation, The Plastic Waste Makers Index: revealing the source of the single-use plastics crisis. By following the materials and the money involved, we wanted to track the production of the polymers destined for single-use plastics, assess how much ends up as waste and explore the future of the industry.
Following the publication of the study, we held a webinar in collaboration with Minderoo to dig into the results. Fill in the form to watch a replay, including audience Q&A session, and read on for a brief introduction to our discussion.
Following the materials
Five primary polymers – polypropylene, high density polyethylene, low density polyethylene, linear low-density polyethylene and PET – make up 90% of the plastics on the market. Some 98% of those come from fossil fuel-based stock. Minderoo's study found that 100 companies accounted for 90% of all single-use plastic production and that just 20 polymer producers generated more than half of all single-use plastic waste in 2019.
There needs to be much more intensive engagement with a sustainability agenda.

Dominic Charles, Director of Finance and Technology, Minderoo Foundation
There is "incredible concentration at the top of the supply chain", as Dominic Charles, Director of Finance and Technology at the Minderoo Foundation and lead author of the study, noted. "There needs to be much more intensive engagement with a sustainability agenda and really seizing the opportunity to retool, to use the strength of balance sheets, the R&D expertise and the human capital, to move away from traditional fossil fuel production towards circular production. And then finally commit to actually using some of these circularity measurement and reporting tools."
Solving the producer problem
The study calls on producers to disclose their levels of virgin plastics production versus their recycled footprint. Rather than pay lip service to sustainability, it's time to seize the opportunity to re-tool and commit to using circularity measurement and reporting mechanisms. Moreover, the planned expansion of virgin plastics production could significantly undermine ambitions for a more circular plastics economy.
"Even as we are making this transition to modern materials, there continues to be a significant share of materials that today aren't recyclable or are hard to recycle," said Nakul Saran, COO of Sea the Future, the Minderoo Foundation's industry-led initiative to end plastic pollution and accelerate the transition towards a circular plastics economy. "We really need to figure out ways in which we can start to scale up advanced recycling technologies, whether they be mechanical or chemical, so that we can actually start to create recycled products that people want and need."
Following the money
The study further demonstrates the role of "household name" investors and banks. Indeed, just twenty global banks are behind more than half of the financing underpinning single-use plastics production, with more than US$30 billion in loans flowing to the sector from these institutions over the past decade.
Twenty big-name asset managers, meanwhile, own some US$300 billion in shares in the petrochemical parent companies of polymer producers in the study.
"There's been a collective industry failure to transition away from fossil fuels to circular production," Dominic commented during his presentation. "The challenge must be tackled collectively."
Policymakers must get with the programme
Single-use plastics are a geopolitical issue. The report calls for policymakers to craft policies targeted at polymer producers and stakeholders and require full disclosure of virgin versus recycled production. Moves towards a global treaty on plastic pollution may need to be accelerated.
"We see significant state ownership of the sector, so something like a third of polymer production is under state ownership," said Dominic. "And we also see huge variance in the consumption and production of single-use plastics between different regions, particularly between high-income and low-income countries."
This means that the entire supply chain needs to convert voluntary commitments into firm market signals, designs for recyclability and a reduction in unnecessary single-use plastics.
"It's really important that we think about these as a suite of measures," Nakul added. "We're not playing a game of whack-a-mole, where you put in one little bit of policy here and another little bit of policy there, but [ones which] actually speak together – where the whole is greater than the sum of its parts."
Want to hear this discussion in full, plus the audience Q&A? Fill in the form at the top of the page for a complimentary replay.