Get Ed Crooks' Energy Pulse in your inbox every week
Sign up
For details on how your data is used and stored, see our
Privacy Notice
.
Opinion
Why permitting reform could help the US energy industry
The power and natural gas sectors need to build out infrastructure. Legislation could help

Ed Crooks
Vice-Chair, Americas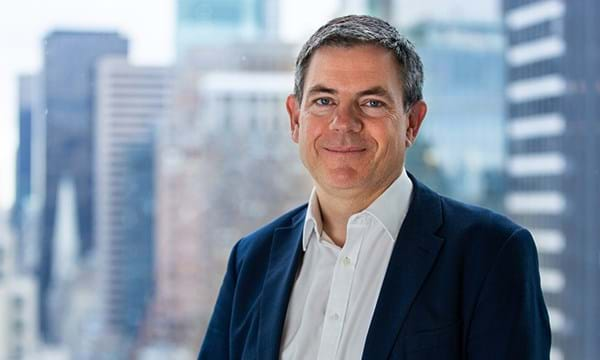 The US used to be able to build large infrastructure projects quickly. The Hoover Dam, the largest concrete structure in the world at that time, was built in just five years, 1931-36. The 1,776-mile Transcontinental Railroad took nine, from the route being chosen in 1860 to the last spike being driven home at Promontory Summit in Utah in 1869. At peak, the crews of the Central Pacific Railroad were laying 10 miles of track a day.
In the 21st century, attempts to build new infrastructure in the US have to contend with a new set of regulatory and legal challenges that those earlier projects never faced. Environmental approvals, property risks and litigation can hold up projects for many years, or even block them altogether.
In the energy industry, these issues are causing growing problems for both the hydrocarbon and renewables sectors. Problems with permits and legal challenges to new pipelines are restricting the growth of natural gas production in Appalachia. The Biden administration's goal of putting the US on a path to 100% zero-carbon electricity by 2030 requires a build-out of transmission, at a time when several projects have been obstructed by local opposition.
The latest attempt to streamline approval processes for infrastructure projects, to help ease some of those problems, was stalled in Congress last week. Senator Joe Manchin of West Virginia, a centrist Democrat who has been a champion of permitting reform, had hoped to get his permitting reform plan added to the defence spending bill, which would have ensured that it passed in Congress.
The plan includes measures such as a target that environmental impact reviews for major energy and natural resource projects should take no longer than two years, and a 150-day limit for court challenges to decisions on infrastructure.
President Joe Biden supported that plan, but it was opposed both by some Democrats, on the grounds that it would make it easier to build oil and gas infrastructure, and by some Republicans, on the grounds that it would give the federal authorities too much power to advance electricity transmission projects.
The attempt to use the defence bill faltered last week after more than 750 environmental and community groups wrote a letter to Democratic leaders in Congress, arguing that "while we acknowledge the importance of accelerating the deployment of renewable energy, that should not come at the expense of gutting bedrock environmental laws."
Senator Manchin had watered down the provisions supporting new power transmission lines from the previous version of his plan, published in September. But those concessions did not prove sufficient to win enough Republican votes to get the plan passed.
At the time of writing, Senator Manchin had not given up hope that permitting reform could still be passed in the last weeks of the current Congress, and was discussing options for winning the votes he needs. But even if that effort fails, permitting reform could still be passed in the next Congress, which takes over on January 3.
That Congress will have a Republican majority in the House and a Democratic majority in the Senate. Given that permitting reform could help both the oil and gas industry and renewables, there could be a basis for finding bipartisan agreement.
Several energy sectors have good reason to hope that, one way or another, permitting reform can be passed. The changes proposed by Senator Manchin would not sweep away every obstruction to new energy infrastructure, but they would stop projects getting snarled up in interminable reviews and legal challenges.
The power industry probably has the most at stake, because of the need to connect up all the new wind and solar generation that will be added over the coming decade and beyond. Wood Mackenzie analysts estimate that our base case forecasts for wind and solar in the US mean that an extra 15,000 miles of connections between transmissions zones will be needed, with 67 gigawatts of additional capacity, costing about US$70 billion.
Opposition to transmission projects is a real threat to the build-out of that capacity. Permitting reform could both help resolve legal and regulatory disputes more rapidly, and improve the framework for cost allocation for new transmission, which has been another long-running challenge for developers.
Natural gas is the other sector that could be a significant beneficiary of permitting reform. In Appalachia, the most prolific gas-producing region in North America, production growth is being constrained by a lack of additional takeaway capacity, after several pipeline projects were blocked.
Over the coming decade, we expect natural gas production to grow by 83% in the Permian Basin of Texas and New Mexico, but by only 18% in the northeastern US.
Senator Manchin's plan includes a specific provision to advance one project to carry gas from Appalachia: the Mountain Valley Pipeline, which is 95% complete but has been held up in court. That pipeline runs from West Virginia into Virginia, over a distance of about 300 miles, and when in service should help to ease the northeastern gas transport bottleneck. Permitting reform could also help other pipelines out of Appalachia get built.
For oil, the issue of pipeline capacity is less pressing. The industry has added about 4.8 million barrels per day of transport capacity in the US in the past four years, with about 4 million b/d of that in Texas, running from the Permian Basin to the Gulf of Mexico coast.
The rate of construction has now slowed sharply because the Permian is "over-piped", says John Coleman, Wood Mackenzie's principal analyst for North American crude markets. Over the next five years, as production continues to grow, there will be a need for more takeaway capacity. But as the pipelines run entirely in the state of Texas, they are regulated by the state not federal authorities, and permitting reform at a national level would be unlikely to make much difference.
Even if there is not much relevance for oil, the benefits for the renewables and natural gas industries, and for consumers' energy costs, mean there is still a good chance that there will be a broad enough bipartisan consensus for permitting reform to pass in the end. As Senator Manchin put it back in September: "If it looks good, I don 't care whether it was a Republican or Democratic idea. I'm for it. As long as I can go home and explain it, it makes sense."
In brief
The US Department of Energy is about to announce "a major scientific breakthrough" in research into nuclear fusion power, the Financial Times and other news organisations reported. Jennifer Granholm, the US energy secretary, is scheduled to make a statement on Tuesday. We will need to see exactly what she says. There have been announcements of similar-sounding breakthroughs in the past. But the prospect of scientists making real progress towards viable use of fusion power is certainly intriguing.
The fusion industry has been attracting a sharply increased inflow of private capital. Even once the most basic scientific challenges of managing fusion reactions have been mastered, there will be an enormous amount of work to do in developing power plants using those scientific discoveries and deploying them at scale.
Cloudy and still conditions, the notorious dunkelflaute, have hit wind power output in Europe at a time when energy demand has been strong because of the cold, and the result has been soaring wholesale electricity prices. In the UK, day-ahead prices have risen to record highs.
ExxonMobil and Chevron have set out corporate plans, including capital spending for the coming year. ExxonMobil announced that it would buy back up to US$35 billion of shares in 2023-24, in addition to US$15 billion of expected buybacks in 2022. Wood Mackenzie's Tom Ellacott commented that the expanded and extended buyback programme "provided more confidence in ExxonMobil's financial outlook."
Other views
Silver linings playbook: five reasons to be cheerful
Gavin Thompson — APAC Energy Buzz: Asia can play its part on climate justice
Long-duration energy storage projects attract more than US $58 billion investment over last three years
Susan Miles — Will 2023 bring revitalised opportunities for oil and gas exploration?
Lisa Gillespie and David Parkinson — Can carbon offset crude move from idea to reality?
Henry Mance — Can Just Stop Oil make the case for protest?
Johan Cavert — Electricity transformer funding: a wonky but necessary solution to a critical resilience problem
Quote of the week
"We're the largest producer of fossil fuel in the world — of oil and gas — by far. We're number one. We are now going to go to a world where China dominates in the energy world. China is going to be, if you will, a one-member nation of its own OPEC... We need to actually organise a strategy for how we're going to lead in the new energy economy. We need to be able to develop minerals here, and process them here, that are going into batteries and solar panels. We're not doing that." — Senator Mitt Romney, a former Republican presidential candidate, shared his views on the importance of building a low-carbon energy supply chain in the US. For the next "decade or two, at least", he said, fossil fuels would be the principal source of energy in the US, which meant that the country should be producing as much oil and gas as it could. But for the longer term, it was important to develop domestic industries in the energy technologies of the future.
Chart of the week
This comes from Wood Mackenzie's latest Horizons report: Silver linings playbook — Five reasons to be cheerful. The aim of the report, at the end of what has been a very difficult year for many people around the world, is to point to some of the more positive trends that point the way towards more sustaimable, affordable and reliable energy supplies in the future. One of those trends is the acknowledgement by policymakers that the world needs a diverse range of low-carbon technologies beyond variable renewables, and the emergence in many countries of policy foundations in some vital areas, including low-carbon hydrogen, carbon capture, utilisation and storage (CCUS) and advanced nuclear power. The chart shows how investment decisions for projects in two of those technologies, low-carbon hydrogen and CCUS, rose strongly this year and are expected to soar in 2023.