Get Ed Crooks' Energy Pulse in your inbox every week
Sign up
For details on how your data is used and stored, see our
Privacy Notice
.
Opinion
Alerts send warnings about the future of power
Grids in Texas and California this week urged customers to conserve electricity. Both avoided a crisis, but showed the mounting challenges they face.

Ed Crooks
Vice-Chair, Americas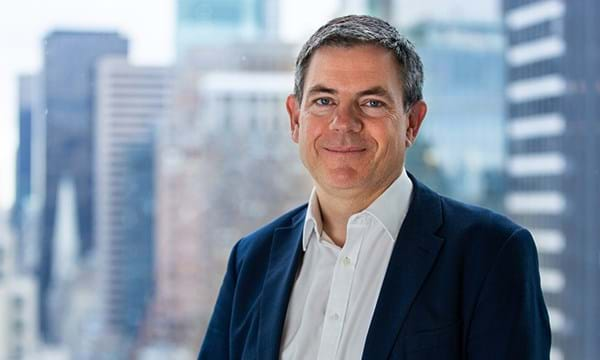 When California suffered blackouts last summer, it came in for some derision from Texas politicians. The failure of the electricity system in Texas during the brutal cold spell in February, which caused hundreds of deaths, showed that they had nothing to be complacent about.
It was argued in defence of the Texas system that it was set up to handle extremes of heat, not of cold. But in hot weather this week, Texas and California have both experienced strain on their power grids. At the time of writing, they had avoided blackouts. But the pressures on the electricity systems in the two largest states in the US, by population and size of their economies, have been a warning about the challenges of managing grids with a rising share of variable renewable generation.
The Texas grid operator ERCOT on Sunday issued a Conservation Alert urging customers to "please reduce electric use now", by not using large appliances such as ovens and washing machines, and turning their home thermostats up to 78 °F (26 °C). California's grid operator CAISO warned a week ago about high demand for electricity, and then on Wednesday issued a Flex Alert, similarly urging customers to cut down electricity use between 5pm and 10pm in the evening.
That is the most difficult time of day for California's grid, because solar power output drops off while demand remains high.
The pressures in the two states shared some common features. One was the weather: a heatwave has been sweeping across the southwest US, increasing demand for electricity for air-conditioning. Temperatures in Houston, for example, this week hit 99 °F (37 °C), well above the average maximum for this time of year. In California, some parts of the state reported record high temperatures for the date, with Anaheim reaching 96 °F and Palm Springs 120 °F. The weather has also exacerbated the difficulties facing California, because the severe drought in the western US has hit hydro power output.
In Texas, generation has been hit by the shutdown of one of the two units at the Comanche Peak nuclear plant, following a fire at a transformer, which contributed to an unusually large amount of thermal generation capacity being unavailable. About 8 GW of thermal generation was offline for repairs, ERCOT said, compared to only about 3.6 GW of thermal generation unavailable on average on hot summer days in the past. Wind output at the start of the week was also well below average for peak conditions.
Fortunately, ERCOT's appeal for conservation worked. Monday's peak load had been expected to be more than 73 GW; as it turned out, it was just under 70 GW, as both industrial and residential customers cut back electricity use where possible. Texas power prices, which peaked at almost $1,600 per megawatt hour on Monday, were back down to about $70 / MWh on Thursday evening. ERCOT kept the Conservation Alert in place, calling for reduced consumption from 3pm to 7pm, but the worst of the tight market appeared to be over, for the time being.
The story was similar in California. The Flex Alert helped curb demand, and CAISO issued a grid warning, allowing it to activate agreed demand response programmes with customers. The Flex Alert was extended to Friday, but on Thursday evening peak load was well within available capacity and the system avoided blackouts. The situation was comfortable even though the Ormond Beach Generating Station, an aging 1.1 GW gas-fired plant, was unexpectedly unavailable.
The fact that crisis was avoided in both Texas and California encouraged suggestions that the power markets were working well. Governor Greg Abbott of Texas observed: "I can tell you for a fact, as we're sitting here today, the energy grid in Texas is better today than it's ever been." CAISO said: "In general, our summer assessment showed our electricity supplies to be in better shape than last year."
It is true to say that the power markets have been functioning as designed, up to a point. But there are some features of the past week in both Texas and California that raise important issues for the future.
Firstly, given the importance of customers' responses to grid alerts, their behaviour needs to be more transparent and predictable. Confidence in the grid's stability would be greater if a larger demand response could be relied on.
Second, the unusually high loss of available thermal generation in Texas suggests that the state's energy-only power market may not be creating adequate incentives for generators to make sure capacity is available.
Third, the fact that signs of strain are emerging so early, in mid-June, raises a red flag over what could happen later in high summer. And fourth, the issues created by variable renewables — as seen in the below-average wind output in Texas and the loss of solar power after dark — will become increasingly difficult to manage as their share of total generation rises. At 10am on Thursday, renewables were supplying 12.8 GW to CAISO, only slightly less than gas-fired plants. By 8pm, renewables had dropped to just 5.1 GW, while gas-fired plants were at 22.9 GW. California has set a goal of raising the share of its power that comes from renewables to 60% by 2030, which threatens to amplify the size of those swings.
Those problems need multiple solutions. There may have to be improved incentives for generation capacity with guaranteed availability. Power markets can be expanded over larger regions, to reduce the impact of localized weather conditions. There are limits to how much that can achieve — US weather systems can spread over very wide areas — but it can sometimes be useful.
The Western Energy Imbalance Market, which serves customers from Washington state to New Mexico, this week added its first Montana-based utility, NorthWestern Energy. The move will help wind and hydro power generated in Montana meet demand in California.
Above all, more flexibility will have to be built into the grid. This could come from a variety of sources, including batteries and other storage technologies, demand response programmes, and virtual power plants created from networks of distributed energy resources. Investment in some of these technologies is growing. CAISO said this week it had about 2 GW of available supply from batteries. As the share of variable renewables on the grid rises, storage and other sources of flexibility will need to keep rising rapidly too.
"Traditionally, demand for electricity has been out of the grid operator's control, and it has been supply that has had to adjust to meet that demand," says Rebecca Miller, Wood Mackenzie's research manager for the ERCOT and CAISO markets. "Increasingly, we have to think about a world in which a significant share of supply cannot be adjusted, and we will need to rely on effective execution of demand response programs to maintain the reliability of the system."
Higher gas prices may not help LNG exporters seeking long-term sales
It is not only in the US that hot weather has been helping to drive up power prices. In Spain this week the day-ahead electricity price rose over €105 / MWh this week, compared to an average of €33.96 / MWh for 2020. Other factors supporting power prices have included below-average wind generation and the cost of allowances in the EU's emissions trading system. Their price more than doubled between October 2020 and May 2021, and was this week stable at a little over €50 per ton of carbon dioxide equivalent.
Gas prices have also been rising in Europe. Benchmark Dutch TTF gas rose above €28.50 / MWh this week (equivalent to a little under US$10 per million British thermal units), up about 150% from its level a year ago.
Meanwhile Asian LNG has also been rebounding, with spot prices well down from the stratospheric levels reached for some cargoes in January, but still healthy at about US$11 per million BTU for deliveries to Japan and South Korea. Those northeast Asia prices are at their highest at this point in the summer for over six years.
It all looks like good news for US LNG exporters, and the stock market has been reacting accordingly. Shares in Cheniere Energy, for example, have risen from about US$47 last November to over US$86 this week.
However, a recent note from Wood Mackenzie's Giles Farrer, Massimo di Odardo and Lucy Cullen warned against assuming that long-term contract deals for LNG exporters would follow the upturn in the spot market. There are buyers looking for term contracts, from markets including China, South Korea, Pakistan and Bangladesh, but there are also large volumes available from sellers including Novatek, TotalEnergies, Petronas and Qatar Petroleum.
Farrer et al write: "Only when it becomes clear that long-term LNG demand will outstrip new supply available from Qatar and Russia, is the buyers' market likely to end."
Court issues injunction against the Biden administration's leasing "pause"
A group of 13 states led by Louisiana has secured a preliminary injunction from a federal court to suspend the Biden administration's moratorium on new oil, gas and coal lease sales on federal lands and waters. A judge at the court in the western district of Louisiana ruled that under the Outer Continental Shelf Lands Act and the Mineral Leasing Act, the administration did not have the discretion to pause lease sales either onshore or offshore.
The states had "demonstrated a substantial threat of irreparable injury", the judge said, because of the revenue they would lose if the lease sales remained suspended, and they were "substantially likely to prevail upon the merits" of their case. The injunction applies to the entire US, and means that two offshore lease sales that were suspended, one in the Gulf of Mexico and one in Alaska, should go ahead.
Deb Haaland, who as the interior secretary has responsibility for federal lease sales, was quizzed about the court ruling at a Senate hearing. Senator Lisa Murkowski of Alaska said: "In light of this important ruling, I expect to hear today your plans to resume implementation of those lease sales." Murkowski also asked Haaland whether she believed she was required by law to hold a lease sale in the Arctic National Wildlife Refuge by 2024. Haaland replied: "I will always follow the law. If that is in the law, we will follow the law."
In brief
Royal Dutch Shell is thinking about selling its assets in the Permian Basin, Reuters reported. The level of interest in the potential sale is being described as a litmus test for continuing interest in US unconventional oil.
The European Commission has privately warned the British government about its support for a target that 60% of the supply chain for offshore wind farms in UK waters should use domestically sourced goods and services, the Guardian said. The commission has reportedly suggested the policy could be in breach of the Brexit trade deal signed on Christmas Eve.
A wave of project cancellations has hit proposed Chinese-backed investments in coal power around the world, according to the Centre for Research on Energy and Clean Air, a group that monitors pollution. Since 2017. More than four times as much coal capacity planned by Chinese companies has been shelved as has entered into construction, the group said.
EagleClaw Midstream, which is the largest private gas processor in the Delaware Basin, has become the latest US oil and gas company to set a net zero emissions goal.
Britain risks being left in the slow lane in the shift to electric vehicles, an environmental campaign group has warned. The group, called Transport & Environment, said Volvo and VW were the only European car-makers on track to electrify on time to make an adequate contribution to achieving the EU's goals for cutting emissions.
And finally: a blast for the past on California's energy policy. The 1980 film American Gigolo — now being revived as a TV series — includes as one of its key characters a state senator who is a champion of alternative energy. "We also have the technological means and know-how to help free America from the grip of fossil fuels," he tells a fund-raiser, reflecting the real arguments that were common in California at the time. In the four decades since then, the film has become an accidental commentary on the reliability of politicians' claims about ending dependency on fossil fuels. Since it was released, California's gasoline consumption has risen by 42%, from 254 million barrels in 1980 to 360 million barrels in 2019.
Other views
Simon Flowers — How high can the oil price go in 2021?
Mark Broadbent — How hard would global refiners be hit by a sharp drop in US gasoline demand?
Michelle Davis — Supply constraints loom for US solar
Julian Kettle — Decarbonisation: is aluminium a solution or a problem?
Gavin Thompson — China becomes the world's largest LNG market
Daniel Liu — Onshore wind: tackling cost escalation in operations and maintenance
Tim Sylvia — The federal agenda for energy and climate
Eric Gimon — Biden's American Jobs Plan would supercharge our grid
Robinson Meyer — How the US made progress on climate change without ever passing a bill
David Fickling — The real solar panel price crisis hasn't begun yet
Quote of the week
"When I talked about the pipeline that ransomware hit in the United States, I looked at him and I said, 'How would you feel if ransomware took on the pipelines from your oil fields?' He said it would matter." — President Joe Biden said that at his meeting with his Russian counterpart Vladimir Putin this week, they had discussed the DarkSide ransomware attack on the Colonial pipeline system last month. Some observers interpreted it as a hint that future cyber attacks on US infrastructure could provoke a proportionate response.
Chart of the week
This comes from a recent column on "a tipping point" for hydrogen, written by Ben Gallagher, our subject matter expert on carbon and emerging technology. It shows quarterly announcements and the cumulative total for launches of low-carbon hydrogen projects. As you can see, plans for new capacity took off like a rocket towards the end of 2019, and there has been a healthy flow of new announcements ever since. Gallagher says: "We believe this activity amounts to a paradigm shift, which will see green hydrogen – created from the electrolysis of water using renewable energy – emerge as a key element of the energy transition."