Sign up today to get the best of our expert insight in your inbox.
Sign up for The Inside Track
For details on how your data is used and stored, see our
Privacy Notice
.
Opinion
Asia's nuclear power surge
No easy pathway to net-zero without a major expansion in nuclear power

Gavin Thompson
Vice Chairman, Energy – Europe, Middle East & Africa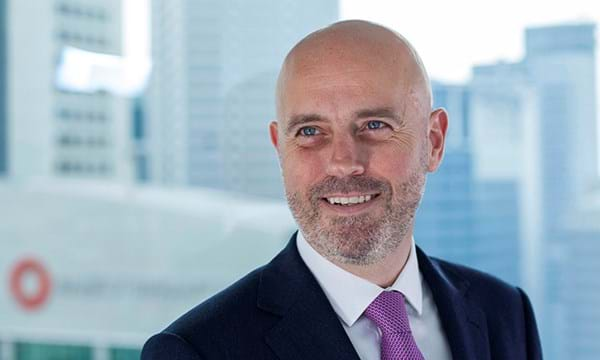 Gavin Thompson
Vice Chairman, Energy – Europe, Middle East & Africa
Gavin oversees our Asia Pacific research helping companies identify and build their international growth strategies.
Latest articles by Gavin
View Gavin Thompson's full profile
The global energy crisis is proving good for nuclear. From an industry maligned for decades on the back of high-profile accidents, project delays and massive cost overruns, bigging up nuclear power is now a safe topic for dinner party conversation.
With energy security topping the political agenda, it's not difficult to see why. Nuclear is a proven technology offering large-scale, 24/7 electricity without exposure to volatile fossil fuel prices. And, of course, all this comes with zero emissions. Meanwhile, soaring electricity bills are likely assuaging public concerns over safety, just as technological breakthroughs promise more reliable plants.
Governments are moving fast to capitalise. The Inflation Reduction Act in the US contains tax and investment incentives for the nuclear industry. Parts of Europe are also seeing a resurgence of interest in nuclear, with new reactors planned in France, Finland, Poland and the UK.
But this is small beer in comparison to what's happening in Asia. Led by China, we see the region's nuclear capacity more than quadrupling to 470 GW by 2050, accounting for 12% of regional power generation by this time.
What's driving the growth behind Asian nuclear? Could the region's capacity grow even faster? And can a technological renaissance help deliver Asia's next generation of nuclear power?
Asia's nuclear hotpots
Asia's 103 GW of operational nuclear power is concentrated in just six markets (China, Japan, South Korea, India, Pakistan and Taiwan). We expect the region to add an additional 80 GW of new capacity by 2030, all in markets with existing programmes.
China has by far the largest pipeline globally, with over 60 GW of large-scale conventional nuclear to come online by 2030. By 2050, China will account for nearly half of all operational nuclear capacity.
India plans to build 14 GW by 2030, but this could increase with the recently announced union budget boosting funding for nuclear development by over 40% to US$1.3 billion. While not a colossal sum on a global scale, it indicates India's willingness to accelerate its project pipeline.
For Asian markets with significant political and civil opposition to nuclear it is a mixed story. More than a decade on from the Fukushima Daiichi disaster, Japan has announced a commitment to a new generation of advanced nuclear technology, while South Korea's ambitions to ramp down nuclear have been tempered by the energy crisis. Taiwan remains doggedly committed to shutting its nuclear fleet by 2025.
Could Asia go even faster with nuclear?
This outlook for nuclear in Asia is aligned with our base case Energy Transition Outlook, consistent with a 2.5 ˚C global warming outcome. However, in our Accelerated Energy Transition scenario (AET-1.5), in which carbon emissions match with the most ambitious goal of the 2015 Paris Agreement to reach global net zero by 2050, nuclear power more than doubles compared to the ETO.
This has major implications. Not only would it require a far more ambitious build-out of capacity in China and India, it would also mean welcoming new members to the nuclear power club. To reach net zero by 2050, countries as diverse as Singapore, Bangladesh, Vietnam and Australia must include nuclear in their energy mix.
Nuclear power's cost opportunity
The capital intensity of nuclear power has long been a deterrent. But the energy crisis is changing attitudes. Not only do governments and developers now understand that renewable costs can go up as well as down, record coal and natural gas prices have put the spotlight on the relative affordability of nuclear.
Nuclear can be a competitive low-carbon technology. We estimate its levelised cost of electricity (LCOE) at US$87/MWh in 2022, increasing to US$93/MWh by 2050 in real terms. This is similar to coal with CCS in both years. Nuclear also remains a more competitive option through to 2050 compared to co-fired power generation sources such as coal plus ammonia and natural gas with hydrogen.
And while firmed renewables, including battery storage and gas peaker backup (without CCS), are expected to be competitive as low-carbon options against nuclear by the 2030s, this won't be baseload, carbon-free .
Delivering a technological renaissance
Delivering the necessary nuclear capacity to reach net zero will require not only building more conventional reactors and extending the life of existing projects, but also progress with technology.
This is starting to happen, with several new under development. Small modular reactors (SMRs), generation IV reactor technologies and perhaps even nuclear fusion could all play a role in the next stage of the industry's evolution.
SMRs, while still in their infancy, offer a potential solution to many of the problems the industry has faced in recent years. As modular technology, SMRs promise assembly line benefits – lower cost, quicker and easier to construct, able to be sited in more locations and with enhanced safety. Exciting stuff, though technological readiness varies by region, and SMRs are unlikely to be commercial before the end of this decade.
Building the nuclear way
While nuclear looks an essential part of any future pathway to net zero in Asia Pacific, this won't be easy. Delivering the required capacity means developers deploying on time and on budget, an unwavering record on safety, attracting skilled talent, managing waste and winning – and maintaining – public.
But as technology advances, nuclear power's future won't look like its past. Nuclear power is proving itself safe, reliable and investable. Net zero needs.
Read more: Wood Mackenzie's global nuclear power technical report will be published in March.
APAC Energy Buzz is a weekly blog by Wood Mackenzie Asia Pacific Vice Chair, Gavin Thompson. In his blog, Gavin shares the sights and sounds of what's trending in the region and what's weighing on business leaders' minds.