Discuss your challenges with our solutions experts
Get in touch
For details on how your data is used and stored, see our Privacy Notice.
Opinion
US Inflation Reduction Act set to make climate history
Two ways the flagship legislation will accelerate decarbonisation in the US

Chris Seiple
Vice Chairman, Energy Transition and Power & Renewables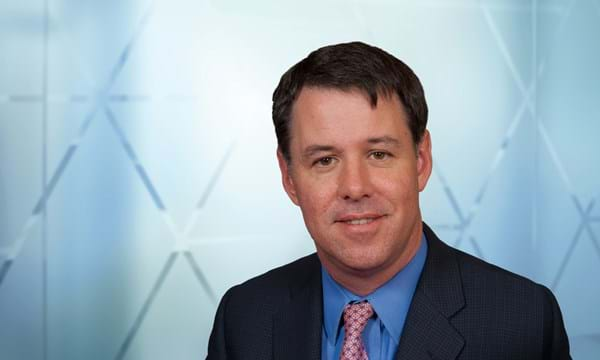 Chris Seiple
Vice Chairman, Energy Transition and Power & Renewables
Chris brings more than 30 years of global power industry experience to his role.
Latest articles by Chris
View Chris Seiple's full profile
The Inflation Reduction Act (IRA) is one of the largest US energy sector public investment proposals in history. With over US$300 billion allocated to spur investments in zero carbon power generation supply, emissions reduction technology, and electrification and energy efficiency programmes, the Act will spark a boom in decarbonisation technologies over the next ten years.
The IRA – signed into law by President Joe Biden on August 16th – cements climate change as a priority for the world's largest economy and second-largest carbon emitter. While the bill is focused on accelerating decarbonisation of the US economy, its impact could be felt globally. Later this year at the G20 and COP27 meetings, the US will gain new credibility as a global leader on climate change. With the wind at its back, the nation can encourage the world to expand policy goals that reach for a net zero emissions pathway.
With over US$300 billion allocated to spur investments [...] the Act will spark a boom in decarbonisation technologies over the next ten years.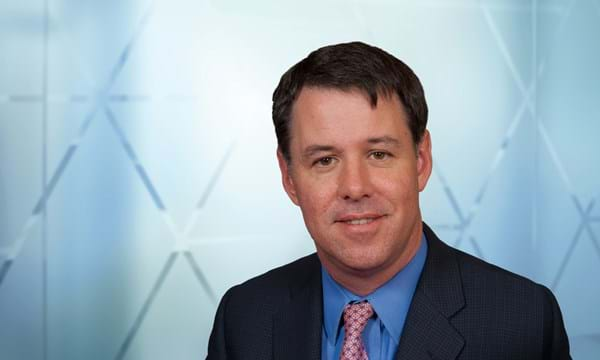 Chris Seiple
Vice Chairman, Energy Transition and Power & Renewables
Chris brings more than 30 years of global power industry experience to his role.
Latest articles by Chris
View Chris Seiple's full profile
The IRA's unprecedented support for decarbonisation-related initiatives will have a profound, far-reaching impact. To understand its potential, experts from across our electric power, renewable energy, oils, transport, natural gas, battery raw material, electric vehicle, hydrogen, and carbon capture and storage research teams have mapped out some of the highlights of where and how it could change the game for decarbonisation. Here are a few highlights from our in-depth analysis.
1. Total investment in renewables will reach $1.2 trillion through 2035
The IRA will bring some much-needed long-term certainty to the renewables sector. Over the past year, uncertainty related to solar tariffs, energy policy, supply chain bottlenecks and rising project costs due to inflation has resulted in delayed, or even cancelled, projects. But the IRA will shift that momentum, make renewables the lowest cost source of electricity, and create more confidence to invest in clean energy projects.
This investment in renewables will accelerate to more than $1.2 trillion between now and 2035 with annual investment rising from around $40 billion now to $80 billion by the end of the decade. That means that by 2035, 67% of power generation could come from carbon-free sources – 10% more than if there were no federal clean energy policy. The biggest bottleneck to scaling renewables will not be the economic competitiveness of renewables, it will instead be interconnection queue processes and expanding the transmission network through new transmission lines and technologies that can increase the capacity of the existing network – neither of which is addressed by the IRA.
Solar will be a major beneficiary
Based on prior modelling of the build back better plan, the solar incentives will result in a 67% increase in solar additions between 2022 and 2032 compared to what would have happened without the IRA incentives. Most of that upside will be experienced post-2027 as the industry will take time to scale. The act builds on what was included in the Build Back Better Act, with big benefits for solar.
Subsidies should help to alleviate some of the strain on the wind industry
The US onshore wind sector has experienced a significant installation slowdown during the first half of 2022. Many developers have been waiting for policy developments, while the sector has been plagued by rising equipment prices and supply chain delays.
The IRA's tax credit extension will help to alleviate some of the financial uncertainty that has created a shadow for many developers. And while that will not solve supply chain issues, the added certainty could increase incremental wind capacity additions by 45 GW – or 43% – through to 2030 compared to if no PTC extension had happened. That should help the industry to regain some of its strength in the face of supply chain woes.
Learn more about the headwinds facing the global wind industry. Or tap into the bigger picture and access our research on the complex US marketplace through our North America Power & Renewables Service.
Energy storage: IRA unlocks a $160 billion market
The ten-year market outlook for energy storage will balloon to 135 GW – which equates to over US$160 billion of investment through to 2031.
At the heart of the IRA is an extension of section 48 investment tax credits (ITC) that now includes standalone storage as a qualified technology. Delinking batteries from solar ITC dependency will allow for greater end-use application diversity. Specifically, decongestion or optimization of existing transmission assets with shorter duration systems sited closer to points of interconnection may be better accessed without the spatial constraints brought about by large solar arrays. Siting flexibility may also allow for better access to energy communities and low-income communities where bonus tax incentives could further bolster project economics.
Find out more: Read our latest global energy storage outlook, or get our view of the US energy storage market and the trends that shape it in our quarterly US energy storage monitor.
2. The Inflation Reduction Act delivers a boost to emerging decarbonisation technologies, including hydrogen and electric vehicles (EVs)
IRA incentives accelerate technologies that can scale now, and set the stage for emerging technologies, from CCUS and biofuels, to low carbon hydrogen and EVs. This will open up longer-dated decarbonisation opportunities.
A slew of new hydrogen projects ahead
The IRA reintroduces a production tax credit (PTC) for clean hydrogen. Known as the 45V, the incentive rewards early movers.
One of the most important aspects of the IRA related to hydrogen is a time limit on when projects must go forward to qualify for the higher levels of subsidy. Our forecasts show that the capital costs of hydrogen production technologies should reduce significantly in the next five to 10 years. However, the 45V tax credit requires action to be taken in the next year. We therefore expect a slew of new hydrogen project announcements before 2022 is out and the earlier beneficiaries of the legislation will be those with the most advanced projects.
Want to know your green hydrogen from your blue, grey, black, brown, yellow, turquoise, white and pink? Read our hydrogen rainbow decoder.
Domestic EV market could become more resilient
New rules under the IRA aim to de-risk battery supply for the US EV market.
Tax credits will be available to vehicles operating on batteries that were at least partially manufactured in the US. In addition, vehicles with battery minerals that have been sourced at least partially from countries that are included in a Free Trade Agreement with the US will be eligible for the benefit.
Supply chain constraints could make it difficult to source battery raw materials in line with these criteria in the near term. However, ultimately the enduring legacy of the IRA in terms of clean vehicles will be increasing US manufacturing jobs and making the US battery supply chain more secure.
Find out more: Read our latest insight into the EV market. And access our Energy Transition Service for detailed proprietary cost models for critical technologies including hydrogen, CCS, geothermal and nuclear.
Subscribers to our research can access the complete analysis here.
Keep pace with the latest developments in the energy and natural resources world
The Inside Track is a weekly roundup of the latest news and views from our global experts. Fill in the form at the top of the page to sign up.