Sign up today to get the best of our expert insight in your inbox.
Sign up for The Inside Track
For details on how your data is used and stored, see our
Privacy Notice
.
Opinion
Strong gas demand raises questions over emissions
The growing economies of Asia need more gas. Suppliers are likely to come under increased pressure to curb emissions

Ed Crooks
Vice-Chair, Americas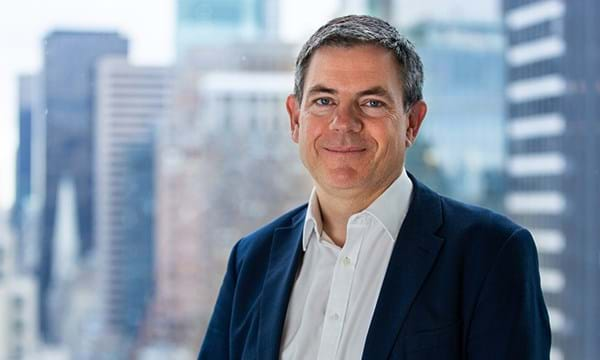 "Eighty per cent of success is just showing up," the saying goes, and it is often true when it comes to understanding an industry. Physically being present is often the best way to broaden and deepen your sense of what is happening, and that was certainly true at the Gastech conference in Singapore last week.
Last year's event was held in Milan, and discussions were dominated by Europe's urgent need to secure additional supplies of gas to replace pipeline exports from Russia. This year, the focus was on how emerging economies, especially in Asia, can find reliable supply at affordable prices to support economic growth and development.
Discussions at the conference underlined the point that on current trends a transition away from gas is certainly not imminent, in Asia or globally. Proposed alternatives such as low-carbon hydrogen for industrial processes and power generation are some distance away from being viable in emerging market economies. To make progress towards climate goals, the world needs to work on solutions that can succeed within those constraints.
Already in 2023, three new markets have become LNG importers: Hong Kong, the Philippines and Vietnam. Demand from emerging buyers in the region, including both new markets and new buyers in existing markets, is expected to grow. China and India will be the most important markets for those emerging buyers, on Wood Mackenzie's estimates, but Southeast Asia is coming up fast.
Tan See Leng, Singapore's minister for manpower and second minister for trade and industry, pointed out at Gastech that by 2025, Southeast Asia is expected to be a net importer of LNG, with domestic gas production declining in most of the region. Thailand's LNG demand has soared since 2022, following a rapid decline in domestic supply.
Meanwhile, demand for gas is growing in countries across the region. Vietnam, for example, has an ambitious plan to develop gas-fired power generation, including 13 LNG-to-power projects targeting start-up by 2030. The country has been suffering rolling blackouts this year, as hydro-power production has been hit by droughts while demand surged.
The blackouts disrupted operations at factories supplying international companies, raising questions about Vietnam's place in global supply chains. The government's power sector strategy, published in May, said "electricity development must be one step ahead to create a foundation for promoting rapid and sustainable development of the country."
Those economic considerations, similar in other emerging economies, underpin Wood Mackenzie's forecast that global imports of LNG will grow from about 554 billion cubic metres this year to about 857 billion cubic metres in 2040. Over that period, we expect demand to drop about 20 bcm in Europe, but to rise by 67 bcm in China, 100 bcm in Southeast Asia, and 103 bcm in South Asia.
Lower-carbon alternatives to natural gas — in particular hydrogen and derivatives such as ammonia — are technically feasible and growing fast. But emerging economies that face constraints on their spending do not see those alternatives as economically viable today. As Alan Heng, group chief executive of Singapore-based Pavilion Energy, put it: "We want to get cleaner by a particular date. But we don't want to do that in a way that disrupts our lives or hurts our economies. Or worse, deprive those who don't have energy today."
I moderated a conference panel session at which one of the speakers was Muhammed Aziz Khan, founder and chairman of Bangladesh-based Summit Power International. He emphasised that at anything at all close to current prices for low-carbon hydrogen and its derivatives, it would not be a viable option for power generation in Bangladesh, and he expected demand for LNG to persist for a long time to come.
Wood Mackenzie's forecast path for natural gas consumption does not look consistent with a world that is on course to meet the goal of the Paris Agreement of limiting global warming to "well below" 2 °C. If global policymakers want to keep hopes of achieving that goal alive, they need to step up efforts to curb greenhouse gas emissions by whatever means can be brought to bear.
Cutting gas leakage becomes a policy priority
Projections that the global consumption of natural gas will continue to grow underline the urgency of reducing its associated greenhouse gas emissions. Methane emissions are estimated to have caused roughly 30% of the global warming observed since the pre-industrial period, and the UN Environment Programme argues that curbing those emissions is one of the most effective ways to slow the pace of climate change in the short term. The energy industry's ability to contribute to that effort was one of the hot topics at Gastech.
Many oil and gas companies have set targets for reducing methane leakage and flaring. The Oil and Gas Climate Initiative last year launched its Aiming for Zero Methane Emissions Initiative, backed by companies including ExxonMobil, Shell, Chevron and Saudi Aramco, which pledged to "strive to reach near zero methane emissions from our operated oil and gas assets by 2030". Wood Mackenzie is a supporter of that initiative.
Governments have also been making commitments. The Global Methane Pledge, launched in 2021, commits signatories to taking voluntary actions to contribute to a global reduction in methane emissions of 30% by 2030.
At Gastech, however, Mark Brownstein of the Environmental Defense Fund, argued that governments needed to exert more pressure on the industry. "A voluntary approach will not be enough," he said. "It will be too slow, and we are running out of time. We need this pressure to happen sooner rather than later."
Technology is increasing the visibility of methane emissions. The EDF has a project called MethaneSAT, which it says will be "the most advanced methane tracking satellite in space, measuring methane emissions virtually anywhere on earth." Its launch is planned for early 2024. The OGCI has been working with GHGSat, which collects and analyses emissions data from satellites and aircraft.
Increased transparency will add to the pressure on operators to address their emissions. Methane is expected again to be a central issue at the COP28 climate talks in Dubai, which begin at the end of November.
No-one should be under any illusion that fixing gas leakage from the industry will solve the problem of methane emissions. The Scope 1 and 2 emissions from LNG, produced when the gas is extracted, processed, liquefied, transported and regasified, might be only a third or a quarter of the Scope 3 emissions produced when the gas is burned.
The methane problem also goes well beyond the energy industry: it is a big issue for the agriculture and waste sectors, as well. Estimates published by the UN Environment Programme last year suggest that the natural gas industry is responsible for only about 9% of global methane emissions.
But addressing fugitive methane with urgency is a way for the industry to demonstrate that it intends to be part of the solution on climate change. One participant at Gastech noted that it was essential for the oil and gas industry to play a central role in COP28 and subsequent climate negotiations, but the "seat at the table" could not be unconditional: the industry had to show it was serious about finding solutions. Ending all avoidable methane emissions would be a powerful way to signal that seriousness.
UK offshore wind auction draws no bids
The difficulties facing the offshore wind industry were underlined last week when the UK government's latest Contracts for Difference auction round failed to attract a single bid for offshore wind. The news led to warnings that the UK's goals for cutting greenhouse gas emissions, including reaching net zero by 2050, were at risk.
Graham Stuart, the energy and climate change minister, said in a statement: "Offshore wind is central to our ambitions to decarbonise our electricity supply and our ambition to build 50GW of offshore wind capacity by 2030, including up to 5GW of floating wind, remains firm… we will work with industry to make sure we retain our global leadership in this vital technology."
Søren Lassen, Wood Mackenzie's head of offshore wind research, said the results of the auction were "not the outcome governments wanted, but perhaps the one the sector needed." A series of issues, including the low administrative strike price set in the tender, and the limited pool of eligible bidders, combined to keep developers away. The lack of bids "may serve as the catalyst the sector needs to recalibrate and move toward a more sustainable future," he added.
The UK auction flop follows a series of company announcements highlighting challenges in the industry in Europe and the US. Most recently, Ørsted announced anticipated impairments of up to DKK16 billion (US$2.3 billion) in its next set of quarterly results, following a pre-FID review of its offshore wind development portfolio in the US. Wood Mackenzie analysts described the news as "a sharp reality check on the quality of its near-term development pipeline, specifically offshore US East Coast, where project economics are challenged by rising costs and supply chain challenges."
Lassen explained the issues behind the industry's troubles, and set out some potential ways forward, in a Horizons report last month. And if you want a deeper dive, this piece from Robert Clarke in 2021 drew analogies with the experience of the shale industry to identify possible challenges ahead for wind and solar.
In brief
Workers at Chevron's Australian LNG facilities began strike action last week, after talks on pay and conditions failed to reach agreement. Workers at Woodside's facilities, who had also been threatening to strike, reached an agreement last month. Depending on how long the strike lasts, its impact on global gas markets could be significant. The two projects, Gorgon and Wheatstone, together account for about 7% of global LNG supply.
The Biden administration has canceled seven oil and gas leases in Alaska's Arctic National Wildlife Refuge that were issued by the Trump administration. Deb Haaland, secretary of the interior, said: "With climate change warming the Arctic more than twice as fast as the rest of the planet, we must do everything within our control to meet the highest standards of care to protect this fragile ecosystem."
Holly Hopkins of the American Petroleum Institute said the decision "sets a concerning precedent for the future of oil and natural gas leasing, exploration and production on federal lands." She added: "This industry needs clear, consistent policies in place to support the long-term investment needed to produce affordable, reliable energy, but the Biden administration instead continues to send the wrong signals."
Orano, the French nuclear group, is halting the processing of uranium ore at one of its facilities in Niger because international sanctions are hampering logistics, Bloomberg reported. A military junta seized control of the country in July.
Other views
Simon Flowers and Brian Gaylord — Three lessons for decarbonising power markets
Raghav Mathur — Will India's new regulations release pressure on LNG?
Mhairidh Evans, Gail Anderson and Murray Douglas — The UK's journey to net zero: an uncertain path ahead
Robin Griffin — Coal Forum 2023 panel: decarbonisation in real time in Australia
Fahimeh Kazempour and Ken Norris — The Netherlands' gridlock: a cautionary tale for the US
Fraser McKay — Global upstream update: three key industry themes
Miaoru Huang — China's gas demand growth returns and still holds vast LNG import potential
Michelle Davis — US solar: full benefits of the Inflation Reduction Act are yet to materialise
Murray Douglas — The five hydrogen market developments investors need to watch
Søren Lassen — Net zero offshore wind bids in UK's latest tender: the outcome the sector needed?
Camila Domonoske — Electric cars have a road trip problem, even for the secretary of energy
Bentley Allan, Noah Gordon and Jonas Goldman — Building a net-zero world: how US finance can strengthen clean energy manufacturing abroad
Kadri Simson — There is no green future for Europe without an upgraded power grid
Quote of the week
"The parties praised bilateral collaboration within the OPEC Plus format and noted that specific agreements on reducing oil production, combined with voluntary obligations to limit raw materials deliveries, made it possible to stabilise the global energy market." — The statement from the Kremlin, following a telephone call last week between Russia's President Vladimir Putin and Saudi Crown Prince Mohammed bin Salman, hailed the effectiveness of their co-operation. Crude prices have been rising strongly over the past two months, with Brent moving from about $75 a barrel at the end of June to about $91 a barrel over the weekend. On September 5, Saudi Arabia announced it would continue with its 1 million b/d voluntary production cut through to the end of this year, and Russia said it would extend its 300,000 b/d cut to exports to the same date.
Chart of the week
Installations of new solar generation capacity in the US is set to surge to a new record this year, according to the new US Solar Market Insight Q3 2023 report released today by the Solar Energy Industries Association (SEIA) and Wood Mackenzie. Supply chain challenges caused by the COVID-19 pandemic and exacerbated by restrictive trade policies have been putting a brake on the industry's growth, but those problems are now easing, and installation this year are expected to reaching a new record of 32 gigawatts, up 52% from 2022.
Florida has been the most active state this year, installing 2.5 GW of new capacity in the first half of 2023. That is 52% more than the next-highest state, California, and already more solar capacity than Florida has ever installed in a single year previously.
With incentives for solar power expanded and extended in the Inflation Reduction Act, the growth in installations is expected to continue across the US. However Michelle Davis, Wood Mackenzie's head of global solar, warns that multiple factors including high interest rates, elevated hardware and labor costs, and increased local opposition to clean energy projects, are still creating challenges, and those issued are being exacerbated by uncertainty around qualifying for the benefits of the IRA. "Without full clarity on qualifications and processes, developers, manufacturers, and financiers are often left in limbo," she said.
Get The Inside Track
Ed Crooks' Energy Pulse is featured in our weekly newsletter, alongside more news and views from our global energy and natural resources experts. Sign up today using the form at the top of the page to ensure you don't miss a thing