Get Ed Crooks' Energy Pulse in your inbox every week
Sign up
For details on how your data is used and stored, see our
Privacy Notice
.
Opinion
The EPA plans to rev up US EV sales
The administration aims to transform the US vehicle market in a decade. That timetable is excessively ambitious

Ed Crooks
Vice-Chair, Americas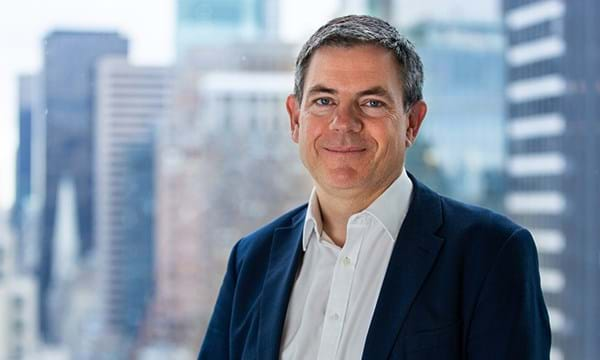 The US Environmental Protection Agency sent a clear message when it announced its proposed new vehicle emissions regulations this week. Speakers at the launch event included a fourth-grade girl, to underline the agency's argument that the new standards would deliver benefits for local pollution and children's health, as well as for the climate. "I'm really happy that the EPA is helping to put cleaner cars and trucks on our roads," she said. "This is something kids approve."
The populist tactics reflect the ambition of the EPA's strategy. The Biden administration is proposing a transformation of the US market for cars and light trucks, taking battery electric vehicles from a 6% share of sales last year to a share of about 67% by 2032. It means a fundamental change in personal transport for tens of millions of Americans. Mass-market communications techniques are inevitably going to be needed to sell it.
In the view of Wood Mackenzie's transport analysts, it is an ambition that is unlikely to be realised. We do think EV sales will grow rapidly, but not as rapidly as the administration hopes.
"It is a huge jump that the EPA is projecting," says Egor Prokhodtsev of Wood Mackenzie. "It would be a fundamental shift for the industry in just a decade, instead of the step-by-step development that we have been expecting."
The EPA has proposed two new sets of rules, one for light and medium vehicles and one for heavy trucks and buses, to apply to sales from 2027 to 2032. The rules would limit the allowed emissions per mile, both of greenhouses gases and of local pollutants, including nitrogen oxides and aromatics.
The proposed standards are demanding. For light vehicles with a model year of 2032, carbon dioxide emissions per mile would have to be 56% lower than for model year 2026. Until now, manufacturers have mostly complied with emissions standards by making improvements to their internal combustion engine vehicles. But because the limits are set on a "fleet average" basis, manufacturers can also comply by changing the mix of vehicles they sell. As the standards become ever more stringent, that will increasingly become the most cost-effective route to compliance.
The EPA expects that its proposed rules, along with other policies such as the tax credits included in the 2022 Inflation Reduction Act, will drive a boom in EVs. By 2032, it projects, battery electric vehicles will account for 67% of all light vehicles sold in the US.
That projection is more ambitious than car manufacturers' current plans. Back in 2021, President Joe Biden announced a goal that 50% of US light vehicle sales should be EVs, including plug-in hybrids, by 2030. Ford, General Motors and some other manufacturers supported that objective. Others plan to go further: Mercedes-Benz and Volvo aim to be all-electric by 2030.
On Wood Mackenzie's forecasts, however, even that 50% level looks demanding. In 2032, we expect battery electric vehicles to have a 28% share of the US passenger vehicle market, with plug-in hybrids accounting for a further 9%. That is a long way from the EPS's suggestion that two out of every three cars sold in the US will be electric by then. We think a series of challenges will make it difficult to achieve the pace of growth the administration is projecting.
One critical bottleneck will be battery manufacturing capacity. The EPA projects a ten-fold increase in North American battery manufacturing capacity in just eight years, from 90 gigawatt hours per year in 2022, to 998 GWh/year in 2030, with the great majority of that sited in the US. Wood Mackenzie projects US capacity of less than half that level, at 422 GWh/ year in 2030.
Behind the battery factories, there are long supply chains of raw materials and intermediate products, which will also need rapid increases in capacity. With many other economies around the world, including China and the EU, also aiming to grow EV production rapidly, the strain on the supply chain over the coming decade will be intense.
Another critical issue will be the ability of the electricity system to support the increased demand from EVs. Even on Wood Mackenzie's forecasts for EV sales, we expect vehicle charging to account for about 4% of total US retail electricity sales in the early 2030s. Faster growth in EV sales would mean correspondingly greater demands on the grid, and a time when the power industry is also under pressure to cut its own greenhouse gas emissions.
The Alliance for Automotive Innovation, an auto industry group representing manufacturers that supports electrification, sounded a note of caution about the administration's plans. "A lot has to go right for this massive – and unprecedented – change in our automotive market and industrial base to succeed," wrote John Bozzella, the Alliance's president and CEO.
"Factors outside the vehicle, like charging infrastructure, supply chains, grid resiliency, the availability of low carbon fuels and critical minerals will determine whether EPA standards at these levels are achievable."
It is worth remembering that even Wood Mackenzie's forecasts still imply a huge change in the US vehicle market. On our projections, battery electric vehicle sales rise six-fold over the ten years 2022-32, to over 5 million a year. The rise of EVs, along with increased efficiency for internal combustion engine vehicles, will be enough for the US to hit demand for oil products in 2026. After that, we expect a long, slow decline.
Scepticism about the Biden administration's timetable is not the same thing as scepticism about the electrification revolution in road transport. Change is certainly coming; the only question is when.
In brief
The US faces an enormous challenge in building out enough electricity transmission capacity to fulfill the potential of the Inflation Reduction Act and achieve the Biden administration's goals for low-carbon power generation. This week, there was an announcement that made real progress towards meeting that challenge: the federal Bureau of Land Management approved the construction of the TransWest Express Project, a new 732-mile 3 gigawatt power line that will connect wind farms in Wyoming to demand centres in California, Nevada and Arizona. Progress has been anything but speedy, however: the project's development plan was first filed in 2007, and construction is expected to be completed in 2027.
Crude oil prices have remained strong following the OPEC+ group's announcement of a 1.66 million barrels per day production cut. Brent ended the week at about $86 a barrel, up from about $79 a barrel shortly before the OPEC+ decision at the beginning of April. Ann-Louise Hittle, Wood Mackenzie's head of Macro Oils, said the production cut was intended to "boost prices after a steep fall in mid-March and to pre-empt concerns about short-term demand risk" after the turbulence in the banking sector. She said she expected crude to continue to rise, unless the world economy goes into recession.
The Federal Trade Commission, the US consumer protection agency, has been flooded with requests from environmental groups for it to crack down on corporate "greenwashing", the Washington Post reported. The FTC has been running a public consultation on its "Green Guides", intended to "help marketers avoid making environmental marketing claims that are unfair or deceptive". The review was launched in response to increasing consumer interest in products that are presented as environmentally friendly.
Shutting down all the nuclear power plants in the US could lead to more than 5,000 additional deaths each year from increased air pollution, a team of researchers at MIT has found. Meanwhile Germany is pressing ahead with the shutdown of its last three reactors, scheduled for this weekend, despite calls for a last-minute delay.
And finally: heat pump sales have been booming in Germany, rising by 53% last year. But if you hate heat pumps, you might enjoy this recent column in Germany's Welt, making an argument against them on philosophical grounds. Heat pumps, the writer argues, "symbolise man's final alienation from the control of fire." Nietzsche would have agreed, I am sure.
Other views
Simon Flowers — Is there more upside for oil prices in 2023?
Yanting Zhou — China juggles four major economic changes in 2023
Gavin Thompson and Angus Rodger — Japan pulls no punches on risks to Australian LNG exports
Fraser McKay and Greg Roddick — Benchmarking 2023's upstream FIDs
Fatih Birol — Clean energy is moving faster than you think
David Fickling — India is encouraging heatwaves that will cripple it
Quote of the week
"I don't want to get our country in trouble, so I won't answer it. But I can tell you who it wasn't, was Russia. I bet when they blamed Russia — they said Russia blew up their own pipeline — you got a kick out of that one, too. It wasn't Russia." — Former president Donald Trump, speaking to Tucker Carlson of Fox News, shared his views on responsibility for the sabotage of the Nord Stream gas pipeline system last September. The attack remains a mystery, with widely varying explanations circulating in the media. The US, Ukrainian and Russian governments have all denied responsibility.
Chart of the week
This comes from a fascinating analysis of four major economic changes in China, written by Yanting Zhou, Wood Mackenzie's principal economist for the Asia Pacific region. As she explains, the deterioration in the US-China relationship in recent years is now showing up in trade data. The share of China's exports going to the US, shown by the grey bars here, has been shrinking, as companies with global supply chains have sought diversification for cost, security and political reasons. In response, China has been redirecting more of its trade and investment to the Belt and Road countries. With China's cost advantage, especially for middle- and low-end products, already eroding, growth in domestic demand is becoming increasingly important. For more on the impact of China's economy on global energy and natural resources markets, check out our recent Horizons report, The Great Reopening.