Get Ed Crooks' Energy Pulse in your inbox every week
Sign up
For details on how your data is used and stored, see our
Privacy Notice
.
Opinion
The US energy transition rides on the electric F-150
Ford has launched the electric version of its best-selling F-150 truck. Its success or failure will have a big impact on the electrification of transport in the US, and on climate policy.

Ed Crooks
Vice-Chair, Americas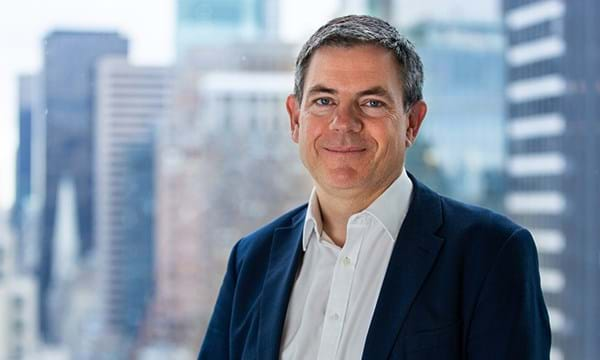 The satirical website The Onion for many years had fun with the idea of Vice-President Joe Biden as a regular guy, who "parked his 1981 Trans Am in the White House driveway, removed his undershirt, and spent a leisurely afternoon washing the muscle car and drinking beer". So it was in keeping with the president's image that he clearly enjoyed driving Ford's new electric F-150 Lightning truck for the first time on Tuesday, burning away from a gaggle of reporters with obvious enthusiasm. "This sucker's quick", he said.
It was the kind of publicity that money can't buy, for a vehicle that is crucial for Ford's strategy and for the electrification of transport in the US. Launched 46 years ago, the Ford F-150 has been the best-selling vehicle in the US for decades. Sales of the 2019 model were close to 900,000, representing 1 in 20 of all the cars and light trucks sold in the US that year. More than just a means of transport, the F-150 has become a cultural icon, "a way of life" for millions of Americans who need a pickup to carry supplies and equipment, and millions of others who do not. The fate of the electric will be an important signal to the rest of the industry about how quickly US consumers will move away from the internal combustion engine.
"If the electric F-150 is even moderately successful, then General Motors, Stellantis, Toyota and the rest will all have to come out with their own electric trucks", says Ram Chandrasekaran, Wood Mackenzie's principal analyst for transportation. "If the F-150 Lightning fails, it could set back electrification by several years".
The vehicle that Ford unveiled on Wednesday evening was impressive. Its specifications are in some respects inferior to those claimed by Tesla for its new Cybertruck pickup. The F-150 Lightning will have a range of 230 or 300 miles, compared to a projected 250 to 500 miles for the various versions of the Cybertruck. The F-150 Lightning can tow up to 10,000 pounds, compared to a 14,000-plus claimed for the highest-spec Cybertruck, and up to 13,800 for the most powerful conventional F-150.
The prices for the Lighting and the Cybertruck are broadly comparable. The base model F-150 Lightning will cost about $42,000 — roughly the same as the equivalent gasoline model — before federal and state incentives. There will be an as-yet unspecified extra cost for the extended range version, and the more luxurious models will go up to $90,000. Tesla has suggested the Cybertruck's price will range from about $40,000 to about $70,000.
However, Ford is offering plenty of attractive features on the F-150, which has an established customer base and a much more familiar appearance than the sci-fi styling of the Cybertruck. Ford also has the benefit of vast experience in building trucks and a firm production schedule, with first deliveries expected next spring. Tesla has been keeping the development of the Cybertruck largely under wraps, after an embarrassing launch event in 2019, although this week it sent texts to customers who had made reservations, saying production would start this year.
One obvious issue with the Lightning is going to be the time taken to charge it up. The batteries are big — the one in the extended range version can move 3 tons 300 miles — and they take a lot of charging. A regular US 120-volt outlet charges at 3 miles of range per hour, so it would need 100 hours for a full charge. Ford supplies an 80-amp home charging station, free with the extended range version, which can charge the battery from 15% to 100% in eight hours. But owners will have to pay to have those installed, and may have to modify their home electric setup to handle the increased load. Ford has agreements for access to 63,000 public charging points in the US, including thousands of fast chargers, but EVs are mostly charged at home.
On the other hand, the size of the Lightning's battery increases its ability to act as home energy storage, which could be a useful selling point. If you have a home charging station, and make other necessary modifications including installing a transfer switch, the truck can provide a back-up power supply in an emergency. It can provide 9.6 kilowatts, and if fully charged can cover the average US household's daily consumption of 30 kilowatt hours for three days. For Texans still counting the cost of their blackouts in February, that will look particularly appealing.
President Biden also has a lot riding on the success of the new F-150. A shift to electric vehicles is a crucial component of his strategy for putting the US on course to achieve his climate goals: a 50-52% reduction in emissions by 2030 and net zero by 2050. A successful new mass-market EV built in the US would be evidence for his argument that the energy transition can create well-paid jobs and economic growth. It would also back up the president's tough talk about not allowing China to dominate the global EV market. "They think they are going to win", he said at a Ford plant in Michigan this week. "But I got news for them, they will not win this race. We can't let them".
A White House fact sheet this week set out more details of the administration's plans for supporting EVs. It wants a new tax credit for battery-electric and fuel cell heavy trucks, and point-of-sale incentives for consumers to buy EVs, which "will not go towards expensive luxury models and will also incentivize manufacturers who use good labor practices". The measures, part of the president's $2 trillion-plus American Jobs Plan, will have to be approved by Congress.
Wood Mackenzie's base case forecast is that the F-150 Lightning will be at least a moderate success. We expect US sales of passenger electric vehicles to double this year to about 560,000, and then increase by about 50% next year to 860,000, including some F-150s. In 2022, EVs are likely to be about 5% of total US sales of cars and light trucks. In 2012, they were just 0.2%. By 2030, when they could be about a quarter of total passenger vehicle sales, EVs will be starting to have a material impact on US gasoline demand.
It is worth remembering, however, that the pace at which the car fleet turns over means that the majority of cars and trucks on the roads will remain gasoline-fueled for a long time to come. In our base case projection, EVs do not make up more than half of the passenger vehicle fleet until the late 2040s. If President Biden is to make real progress towards putting the US on course for his goal of net zero in 2050, he will have to do everything he can to make EV adoption faster than that.
Rising commodity prices fuel inflation concerns in China
Soaring commodity prices have stoked fears of inflation in many parts of the world, and this week the Chinese government set out plans for addressing that threat. China's State Council issued a statement after its meeting on Wednesday, promising "multi-pronged measures to ensure commodity supply and stable prices". Some of those measures were aimed at boosting the supply of energy and metals available in the domestic market. Coal mines are being encouraged to increase production; wind, solar, hydro and nuclear power capacity is being increased, and export tariffs on some iron and steel products have been raised.
On the demand side, there was a pledge to crack down on "monopoly and hoarding". The council promised better coordination of futures and spot market regulation to help identify "abnormal transactions and malicious speculation", and warned: "Irregularities such as making and executing monopoly deals, spreading false information, price gouging and hoarding will be dealt with to the full extent of the law and brought to light".
The State Council said the aim of the measures was to "curb unreasonable price increases and prevent transmission to consumer prices". In other countries, inflationary pressures have not prompted such a stringent response. Jay Powell, chairman of the US Federal Reserve, said last month that the Fed was still "a long way from our goals" in terms of boosting employment and having inflation higher than its 2% target for some time. Price pressures were in part a result of "bottlenecks… that in their nature will be resolved as workers and businesses adapt", he added.
This week there have been signs that commodity prices have, at least, been pausing for breath. Brent crude broke above $70 a barrel on Monday but subsequently dropped back, and by Friday morning was about $65 a barrel. That fall was in part provoked by mixed signals from the Iranian government suggesting that it could be close to a deal with the US over its nuclear programme, which would allow sanctions to be eased and its crude exports to increase.
Copper, meanwhile, has dropped from a record high of $10,725 a ton last week to about $10,086 on Thursday. There have been suggestions circulating that it could go to $20,000. Julian Kettle, Wood Mackenzie's vice-chair of metals and mining, argued this week that prices that high could lead to "massive demand destruction" and send copper crashing back down to earth.
In brief
The 195 nations that adopted the Paris climate agreement in 2015 committed themselves to two goals for global warming: limiting it to "well below" 2°C, and "pursuing efforts" to keep it to just 1.5°C. The International Energy Agency this week set out a scenario for how the world might achieve the more demanding of those goals by cutting greenhouse gas emissions from the energy sector to net zero by 2050. It is a rigorous and detailed piece of work, full of useful information, but Wood Mackenzie analysts have come to some different conclusions in their analysis of the same issues. In his latest column, our chief analyst Simon Flowers sketched out some of our conclusions on the implications of Paris-aligned scenarios for the oil and gas industry.
Qatar's $29 billion project to increase its LNG export capacity is part of a strategy to suppress investment in potential rivals around the world, Bloomberg reported. Its expansion increases the pressure on other aspiring LNG exporters to be competitive by cutting costs.
The US government has waived threatened sanctions against Nord Stream 2 AG, its CEO and corporate officers. The company, which is building the new Nord Stream 2 gas pipeline from Russia to Germany, is based in Switzerland and owned by Gazprom. The US state department said this week that it would impose new sanctions on 13 vessels owned or controlled by the Russian government, which have been involved in the construction of the pipeline, but waive them for Nord Stream 2 and its officials because that would be "in the national interest of the United States".
The department added that US opposition to Nord Stream 2 was "unwavering", and reiterated a warning that the project would weaken European energy security. However, Germany's government is in favour of Nord Stream 2 being completed, and the US state department said it had a "commitment to strengthen our Transatlantic relationships as a matter of national security". Angela Merkel, the German chancellor, said the US and Germany were in talks to strengthen their economic ties after the sanctions decision.
Vivint Solar, a US solar installation company bought by Sunrun last October, has agreed to change its marketing practices in a legal agreement with the attorney-general of New Mexico.
Leading Canadian plastic producers have launched a legal action against the government over its move last week to define plastic as toxic under the Canadian Environmental Protection Act. Meanwhile, the Turkish government is banning imports of ethylene polymer plastic waste, following reports that large volumes arriving from Britain and Germany were simply dumped, rather than being sent for processing.
President Biden has signed an executive order on climate-related financial risk, which could lead to banks having to improve climate risk disclosures.
And finally: an intriguing story about one of Nikola Tesla's lesser-known inventions. His macrofluidic valve was patented 101 years ago, but has since been largely forgotten. Now modern science has given an improved insight into how it works. The device is a one-way valve, which uses channels shaped as a series of loops to prevent liquid flowing the wrong way. Its great advantage over conventional valves would be that it has no moving parts. The practical utility of the invention is disputed, but it is an undeniably elegant application of fluid dynamics. Now that interest in the valve has been revived, there could be possible uses for it in fuel, coolant or lubricants systems.
Other views
Simon Flowers — What different scenarios tell us about the future of oil and gas
Tom Heggarty, Dan Eager and Rory McCarthy — Next-stage decarbonisation in Europe: five key considerations
Michelle Davis — Major growth ahead for US commercial solar
Charles Canham — Rethinking forest carbon offsets
Nikos Tsafos and others — Reshore, reroute, rebalance: a US strategy for clean energy supply chains
Sammy Roth — California's next climate challenge: replacing its last nuclear power plant
Quote of the week
"50% of the reductions we have to make to get to net zero… are going to come from technologies that we don't yet have. That's just a reality. And people who are realistic about this understand that's part of the challenge. So we have to get there sooner rather than later. We know that. But look at what we did to push the creation of vaccines. Look at what we did to go to the moon. Look at what we did to invent the internet. We know how to invent and innovate. And we are going to put every effort we have into making this transition happen as fast as possible. And I'm not going to join the pessimists who think we are sitting around waiting for new technology". John Kerry, the US climate envoy, told the BBC that people would not have to "give up a quality of life" to tackle global warming, but there would need to be significant progress in energy technologies.
His observation was later backed up by the IEA, which said in its net-zero emissions report: "almost half the reductions [in emissions by 2050] come from technologies that are currently at the demonstration or prototype stage".
Chart of the week
This comes from the latest report in our Horizons series, titled 'Swimming upstream: a survivor's guide'. It looks at how upstream oil and gas businesses can succeed at a time of "hyper-uncertainty" over future demand, driven in large part by uncertainty over global climate policy. The chart, showing the distribution of upstream companies by production, makes the point that there is enormous potential for consolidation in this fragmented industry. The report's authors Fraser McKay, Angus Rodger and Greig Aitken, predict that the trend towards consolidation "will widen and accelerate and could include a new wave of mega-mergers".