Sign up today to get the best of our expert insight in your inbox.
Sign up for The Inside Track
For details on how your data is used and stored, see our
Privacy Notice
.
Opinion
Willow project shows President Biden's support for oil production
Balancing climate goals with demands for low-cost energy is often challenging. The administration is under attack for favoring increased US oil supply

Ed Crooks
Vice-Chair, Americas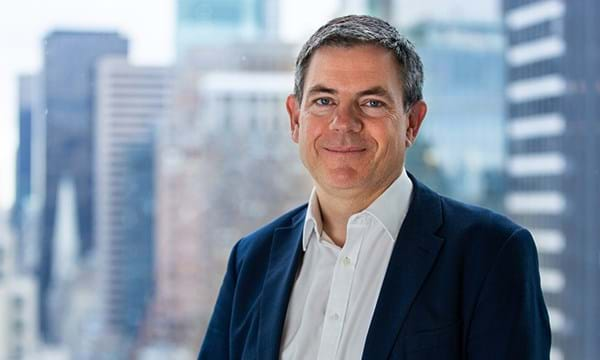 When President Joe Biden came into office in January 2021, promising to shift the US away from fossil fuels, there was widespread speculation that his administration would hit the country's oil and gas production. Two years on, we can see that those predictions have not been borne out by events. US crude oil production in the first quarter of 2021 averaged about 10.8 million barrels per day. In the first quarter of this year, it has been about 12.4 million b/d. By the first quarter of next year, Wood Mackenzie forecasts it will reach about 13.3 million b/d, a new record high.
It would be fair to say that that growth has not been the result of any actions taken by the administration so far. But this week, the Department of the Interior took a decision that will add 180,000 b/d to US production: approving a development plan for ConocoPhillips' Willow project in the National Petroleum Reserve in Alaska.
The department's press release highlighted the decisions taken to "substantially" reduce the scope of the project. ConocoPhillips had originally proposed options with up to five drill sites; it will be allowed to use three. The company is also relinquishing rights to about 68,000 acres of its existing leases in the National Petroleum Reserve. But Wood Mackenzie's analysis assessment is that the three-site version of the project is still economically viable.
ConocoPhillips welcomed the announcement. Ryan Lance, its chief executive, said: "This was the right decision for Alaska and our nation… Willow fits within the Biden Administration's priorities on environmental and social justice, facilitating the energy transition and enhancing our energy security."
The company is well-practised in drilling very long wells in Alaska: it has brought in a specially-built rig nicknamed "the Beast", the largest mobile land rig in North America, which is capable of drilling wells that are more than 40,000 feet long. So while the number of pads and wells at Willow has been reduced, the wells will be longer and bigger. That means production and reserves are not really affected, even though the above-ground impact is reduced.
Environmental groups, however, were furious. Raena Garcia, fossil fuels and lands campaigner for Friends of the Earth, said President Biden's decision to approve the project was "a colossal and reprehensible stain on his environmental legacy." She added: "While the administration sides with Big Oil and exploitation of our public lands, we will keep fighting until this project is stopped dead in its tracks."
Some leading Democrats in Congress echoed that view. A group including Alexandria Ocasio-Cortez, a representative from New York who is one of the leaders of the party's progressive wing, argued: "This administration clearly knows what the path to a cleaner and more just future looks like; we wish they hadn't chosen to stray so far from that path with today's Willow decision. The only acceptable Willow project is no Willow project."
It was perhaps unsurprising that Vice-President Kamala Harris appeared to flounder when called on to respond to protestors' concerns on The Late Show With Stephen Colbert. "Well, I think the concerns are based on what we should all be concerned about," she said. "But the solutions have to be and include what we are doing in terms of going forward, in terms of investments."
The decision confirmed in deeds what was already evident in the administration's words: it wants to see US oil and gas production increase. Since gasoline prices soared in the first half of last year, with the average US retail price hitting a new record of $5.107 a gallon in June, President Biden has become increasingly supportive of increasing US oil output.
Polls show a correlation between gasoline prices and Americans' perceptions of the health of the economy, and hence their support for the president. As gasoline prices have fallen since last summer, the number of people who disapprove of the job President Biden is doing has been on a slow downward trend, while the number who approve has been gently rising.
Those approval ratings put pressure on the president not to restrict oil production, and he has been responding to that pressure. The Inflation Reduction Act, which President Biden signed into law last August, was aimed principally at strengthening incentives for low-carbon energy. But it also includes provisions directing the administration to offer at least 60 million acres offshore and 2 million acres onshore each year for oil and gas leases. If it fails to meet those goals, its ability to issue leases for renewable energy development is restricted.
By October, the White House was announcing actions specifically intended to "encourage production". The administration said it planned to repurchase crude oil for the country's Strategic Petroleum Reserve when prices fell to or below a range of about $67-$72 per barrel. (At the time of writing, West Texas Intermediate is within that range, at about $69 a barrel.) The aim, the White House said, was to "help create certainty around future demand for crude oil… [and] encourage firms to invest in production right now, helping to improve US energy security and bring down energy prices."
But even before support for oil production became the administration's declared strategy, evidence was not hard to find. As far back as June 2021, the number of approvals for permits to drill on federal lands in the Lower 48 states were rising sharply. It did not look like the behaviour of an administration determined to use every tool at its disposal to choke off US oil output.
The charge leveled against the president by environmental campaigners is essentially one of hypocrisy. He has set goals to reduce US greenhouse gas emissions by 50-52% from 2005 levels by 2030, and to net zero by 2050. Climate campaigners say those goals are incompatible with allowing increased fossil fuel production from projects such as Willow.
In its defence, the administration could point out that the majority of emissions associated with oil are Scope 3, released when the oil is used. For as long as US oil demand remains the same, its Scope 3 emissions are going to remain the same. Using oil from another country rather than the US to meet that demand weakens energy security and sends income elsewhere, without any benefit to those emissions.
The only real way to cut the industry's Scope 3 emissions is to cut oil consumption, for example through encouraging the use of electric vehicles. Approving or blocking oil production from a specific project, region or country is irrelevant.
Scope 1 and 2 emissions, released from companies' operations and their purchased energy, do vary according to the source of the oil, but on that score, Willow comes out relatively well. Mark Oberstoetter, head of Americas (non-Lower 48) upstream for Wood Mackenzie, says that on our numbers Willow's Scope 1 and 2 emissions intensity would be lower than for most other projects in Alaska, and lower than for many of the countries that currently export oil to the US.
That emissions intensity should continue to improve. ConocoPhillips has set a goal of becoming a net-zero company for Scope 1 and 2 emissions by 2050. As it makes progress towards that goal, its emissions performance should become increasingly better than that of other companies that are not making similar efforts.
Balancing voters' demands for cheap energy against the imperative to move away from fossil fuels is never easy. The Willow project is in many ways a textbook case of the issues thrown up by oil development in a carbon-constrained world. As Ryan Lance suggests, there is a case to be made that it will strengthen US energy security while aligning with the administration's climate goals, because of its lower Scope 1 and 2 emissions. The uproar caused by the decision to approve the project suggests that the president still has some work to do to win that argument.
In brief
Strain on banks in the US and Europe has caused turbulence in energy markets, sending oil prices to their lowest levels in more than a year. Over the weekend Silicon Valley Bank was bailed out by regulators in the largest US bank failure since 2008. Then the Swiss National Bank stepped in to provide liquidity support for Credit Suisse. Fears about the economic impact meant that Brent crude dropped to about $72 a barrel at one point in the week, although it had rebounded to over $75 a barrel by Friday.
European renewable energy industry groups have warned that the EU needs greater clarity and increased funding for its strategy for low-carbon sectors, to compete with the incentives offered by the US in the Inflation Reduction Act. Volkswagen announced plans to build a battery "gigafactory" in Ontario, Canada, following its announcement last week of a new US EV plant in South Carolina.
The UK government has reiterated its commitment to nuclear power. Jeremy Hunt, the chancellor of the exchequer, said in his annual budget speech that the goal was for nuclear to provide "up to one quarter of our electricity by 2050". The government is launching a body called Great British Nuclear, which is intended to strengthen the industry's supply chain and bring down costs.
Royal Bank of Canada is introducing a medium-term climate objective into the incentive plans for its chief executive and other senior leaders. The objective, which is based on the bank's climate strategy is intended to be an additional incentive for the company's leadership to "accelerate RBC's progress on these key priorities through innovation and engaging with governments, businesses and individuals to facilitate meaningful global progress towards net-zero over the short, medium and long term."
Other views
Jessalyn Chuang and Adebimpe Isafiade — Power rush in the Wild West: tracking the progress of US regional power market pioneers
Melany Vargas, Kara McNutt and Chris Seiple — Green hydrogen: what the Inflation Reduction Act means for production economics and carbon intensity
David Wallace-Wells — How big of a climate betrayal is the Willow oil project?
Charles Kenny — Before throwing grant money at global public goods, let's figure out if we know how to pitch
Quote of the week
"Prices are still at levels we would've considered unthinkable just a few years ago. Moreover, prices remain volatile. Nobody knows how prices will develop in the weeks and months ahead." — Leonhard Birnbaum, chief executive of Eon, warned consumers not to be "lulled into a false sense of security" by the fact that European gas prices had fallen over the winter. He said 2023 would "remain a crisis year".
Chart of the week
Deployments of utility-scale battery storage to provide services to the grid have soared in the US in the past three years. Wood Mackenzie's latest US Energy Storage Monitor, produced with the American Clean Power Association, shows that that growth slowed last year. As this chart shows, the US added 12.2 gigawatt hours of storage capacity in 2022, including community-scale, commercial, industrial and residential, as well as grid-scale projects. That was up 12% from installations in 2021, but that year's figure was three times what was installed in 2020. The fourth quarter of 2022 was particularly weak, with installations of grid-scale capacity down 41% from the same period of 2021. Wood Mackenzie analysts said many projects faced unexpected cost increases or supply chain-related delays. That slowdown is likely to be only temporary: we think installations could surge again to about 30 GWh this year. On a five-year view, supply chain and interconnection queue delays will be critical to the outlook, but we expect installations to continue to grow. Take a look at the executive summary and accompanying press release for more details.