Get Ed Crooks' Energy Pulse in your inbox every week
Sign up
For details on how your data is used and stored, see our
Privacy Notice
.
Opinion
What President Biden's first day means for energy
Blocking the Keystone XL pipeline, rejoining the Paris climate agreement, and a 60-day restriction on drilling permits on federal lands and waters are a statement of intent from the new administration

Ed Crooks
Vice-Chair, Americas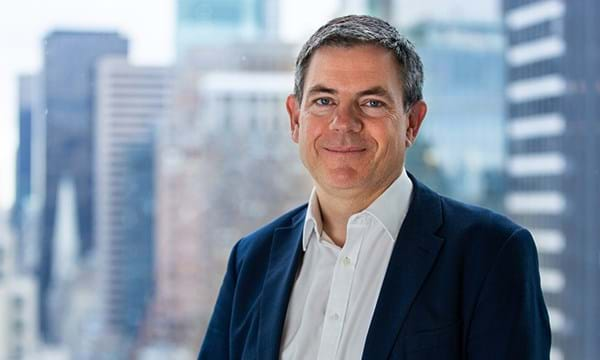 TC Energy's long-running attempt to secure the approvals needed to build the Keystone XL pipeline has come to resemble Josef K. in Franz Kafka's The Trial, trying desperately to establish his innocence but thwarted by endless legal and bureaucratic challenges. The company first filed an application for a presidential permit to build and operate the pipeline back in 2008, and President Donald Trump granted that permit in 2017. But on Wednesday his successor, President Joe Biden, revoked it as one of his first acts in office.
Along with other actions on Biden's first day, including the move to re-enter the Paris agreement, it was a statement of his intent to address the challenge of "a climate in crisis", as he put it in his inaugural address. The announcements were down payments on a much more costly agenda for the Biden administration, intended to put the US on a path to net-zero emissions for the power sector by 2035, and for the whole economy by 2050.
The past 20 years have delivered repeated lessons in the limits of an American president's power over the energy industry. President George W. Bush's administration had high hopes for advanced biofuels, which have fallen far short of expectations. President Barack Obama said in 2012: "We can't just drill our way to lower gas prices", but that was exactly what the US industry did. Trump pledged to "bring back coal", but over the past four years employment in US coal mining, already down 43% since 2011, has dropped a further 12%. Making real progress on Biden's climate agenda will be much more challenging than the symbolic gestures that the new president can achieve in an afternoon with a stroke of his pen.
Canadian oil producers look to other export options
The decision to block Keystone XL came at a cost. TC said the move was "very disappointing", and announced it would cut more than 1,000 construction jobs. But the impact on North American oil markets will be limited. The project has faced so many delays and challenges that the industry has already been acting on the basis that it was unlikely to go ahead.
For Canadian oil producers, Keystone XL is no longer seen as a critical export route out of Alberta. There are two other projects being developed that could add more capacity: the expansion of the TransMountain pipeline to the west coast of Canada and the replacement of Enbridge's Line 3 into the US. Keystone XL would be wanted only if there was a significant further increase in production, and with new greenfield oil sands projects typically needing a WTI price approaching $60 a barrel to be economic, that does not seem likely in the immediate future. If Keystone XL had gone ahead as TC had hoped, there might have been excess pipeline capacity for exports out of Alberta by 2023.
The rebound in crude prices means oil sands producers can look forward to healthy cash flows in the first quarter, says Mark Oberstoetter, Wood Mackenzie's director for Americas upstream oil and gas. But if companies are generating cash, he adds, "investors want to see debt reduction". Balance sheet strengthening and possibly acquisitions to consolidate the industry will be priorities ahead of investment in projects to increase production.
Risks for oil and gas infrastructure investment rise
The withdrawal of the permit for Keystone XL was only the latest landmark in a trend that has become increasingly apparent in recent years: the growing political, regulatory and legal risks faced by hydrocarbon infrastructure projects in the US. The decision to cancel the Atlantic Coast Pipeline last year shows that gas is just as much at risk as oil, and the ongoing battle over the Dakota Access Pipeline shows that even steel in the ground can sometimes be threatened. Biden's decision to block Keystone XL, on the grounds that letting it proceed "would not be consistent with my administration's economic and climate imperatives", adds another factor: potential opposition from the federal government.
The challenges facing infrastructure developers even under the Trump administration were underlined on Tuesday, when the Federal Energy Regulatory Commission was deadlocked over whether to allow the Mountain Valley Pipeline to bore under streams and wetlands in West Virginia, and deferred a vote on the PennEast Pipeline from Pennsylvania to New Jersey. The decisions threaten to delay those projects.
Richard Glick, a Democrat who was appointed to the commission in 2017, was named as its chairman by Biden on Thursday, and tweeted that he was taking the job at "an important moment to make significant progress on the transition to a clean energy future". He has argued several times in recent cases that the FERC has failed to comply with its legal obligations to "consider the consequences its actions have for climate change" when making decisions on permitting. He can be expected to use his platform to urge it to do more to address the issue.
On his first day, Biden also revoked four of Trump's executive orders intended to streamline and accelerate infrastructure permitting, suggesting that securing approvals could become more complex and protracted.
Biden restricts drilling on federal lands and waters, temporarily
The energy announcement from the Biden administration's first 24 hours that caused the greatest shock was the order from Scott de la Vega, the acting Secretary of the Interior, restricting oil and gas lease sales and awards for drilling permits in federal lands and waters for 60 days. The order says that during that period decisions on a range of issues, including leasing and permitting, cannot be taken by the Department of the Interior's bureaus and offices, but only by one of nine named senior officials.
The announcement caused some consternation in the industry, and dinged a few E&P share prices, although the reaction was probably overdone. It should not have come as a surprise. Biden made very clear last year that one of his early actions if elected would be "banning new oil and gas leasing on public lands and waters". The prospect was discussed in a few Wood Mackenzie reports, including one looking at the implications for the offshore industry and one looking at the onshore.
The short-term impact of the move will be minimal. The department issued a fact sheet, which said "the order does not impact existing ongoing operations under valid leases". Given that operators generally secure permits months or even years in advance, and have been stockpiling them recently in anticipation of some disruption to the process, the restrictions would have to be extended significantly beyond the initial 60-day period to have a significant impact on activity and production.
However, it looks as though the initial restrictions are intended to make it possible to put a brake on future activity, while administration officials work out what long-term measures will be legally and politically feasible. It will be important to keep watch for what the administration does next.
The Court of Appeals boosts Biden's climate agenda
Biden's ambition of transforming the US power sector to set it on a path to net-zero emissions by 2035 was given a boost the day before his inauguration by an important court ruling. The Obama administration, in which he served as vice president, had set out a set of regulations for curbing carbon dioxide emissions from electricity generation, known as the Clean Power Plan. Those regulations were challenged in court by about two dozen states, and the Supreme Court put a stay on them coming into effect. The Trump administration abandoned Obama's regulations and launched its own plan for power sector emissions, known as the Affordable Clean Energy rule. That rule in turn was challenged in the courts, and this week the DC Court of Appeals struck it down.
One of the key legal issues was whether the Clean Air Act, the legal foundation for the rule, allowed the government to regulate emissions only from individual plants. The Trump administration said yes, emissions could be controlled only at individual sources, while the Obama administration had taken a less restrictive view, and aimed to work more broadly on each state's electricity system as a whole. The court's decision emphatically rejected the Trump administration's view, saying "there is no basis — grammatical, contextual, or otherwise" for its position.
The ruling puts Biden in a strong position if, as expected, he attempts to introduce something like Obama's plan, with one of the key principles of that approach given a clear endorsement by the Court of Appeals. The Supreme Court will probably ultimately get a chance to weigh in, and could take a different view. But for now, the way seems clear for the administration to try again at using regulations to curb emissions from power generation.
In brief
The limitations of renewable energy mean that large-scale carbon capture, use and storage is likely to be needed to meet international goals for curbing global warming. The basic technology is well understood but has failed to make the breakthrough to large-scale deployment. Elon Musk, one of the world's richest people, thanks to Tesla's electric vehicles, batteries and solar systems, has now decided to tackle that problem. He tweeted on Thursday that he would be donating US$100 million towards a prize for the best carbon capture technology. Further details of the competition will apparently be available next week.
"Gas is over", the president of the European Investment Bank said, as the institution stops financing upstream oil and gas production and traditional gas infrastructure. The EIB published its 2021 operational plan, saying it remained "committed to continuing to increase its share of financing dedicated to support climate action and environmental sustainability".
A week before Biden made his announcement about rejoining the Paris climate agreement, Iraq finally ratified the 2015 accord.
The development of an offshore wind industry off the US east coast could both create jobs and cut emissions. Securing the permits needed for projects to go ahead has been challenging in the extreme. Now hopes are rising again that developers may be able to make progress.
Wind farms have helped sustain tax revenues in Wyoming through the economic downturn.
The Abu Dhabi National Oil Company is "unapologetic" about its plans to increase its oil production capacity, the Financial Times reported in an interview with chief executive Sultan Al Jaber. Meanwhile Bloomberg reported on Abu Dhabi's moves towards exporting hydrogen.
The EU parliament has passed a resolution calling for member states to block the Nord Stream 2 gas pipeline from Russia to Germany.
And finally: some more reading on the history of energy transitions. I have just started Ruth Goodman's fascinating The Domestic Revolution, looking at the enormous impact of the introduction of coal ranges in homes in Victorian England. The book's subtitle is "How the introduction of coal into Victorian homes changed everything", which might seem like an exaggerated claim, but is backed up by some rigorous social history and practical experimentation. There are plenty of points with contemporary relevance: coal had a huge impact in English homes because it was a superior product, with greater energy density than the wood, dung and peat previously used for cooking and heating. The book also raises some evidence to challenge the argument that energy transitions are inevitably protracted processes. In 1570, Londoners exclusively burned wood for cooking and heating; by 1607, almost all of them used coal.
Other views
Simon Flowers — Future energy: electric vehicles
Simon Flowers — How the oil market plays out in 2021
Fraser McKay — Global upstream oil and gas: new challenges ahead in 2021
Tom Ellacott — What will oil and gas companies focus on in 2021?
Gavin Thompson — Making sense of Asia's sky-high spot LNG prices
Amy Westervelt — There's a big hole in the argument that ditching fossil fuels will kill jobs
Michael Coren — This is the year oil companies finally invest in geothermal
Quote of the week
"The United States of America is a major player now, with its production, with the fact that this industry that has been developed through shale oil and gas has created lots of jobs, and created an economy by itself. Whether President Biden and the new administration be vocal on Twitter or not, the role of the United States will be always important." — Suhail al-Mazrouei, the United Arab Emirates' energy minister, told CNBC that he expected the US to continue to play an important role in world oil markets under the Biden administration, despite the new president's commitment to action on climate change and his lack of interest in tweeting.
Chart of the week
This comes from an excellent new report on the outlook for solar power, from Wood Mackenzie's Ravi Manghani. It shows the decline in costs (the dark blue line) and the growth of the market (the paler blue line) for solar over the past 20 years. Costs have dropped about 90%, while annual installations have increased about 380-fold. It may be a familiar picture to many, but I still find it remarkable: a pace of change that you see very rarely, if ever, anywhere else in the energy business. The report has lots of great insights about what these plunging costs will mean. It is the first in a new series of reports called 'Horizons' that we are going to be publishing, covering the biggest issues in the world of energy. Watch this space for the next one.