Get Ed Crooks' Energy Pulse in your inbox every week
Sign up
For details on how your data is used and stored, see our
Privacy Notice
.
Opinion
A major setback for nuclear power
The decision to cancel the first small modular reactor planned in the US is a blow to hopes of a new era for nuclear

Ed Crooks
Vice-Chair, Americas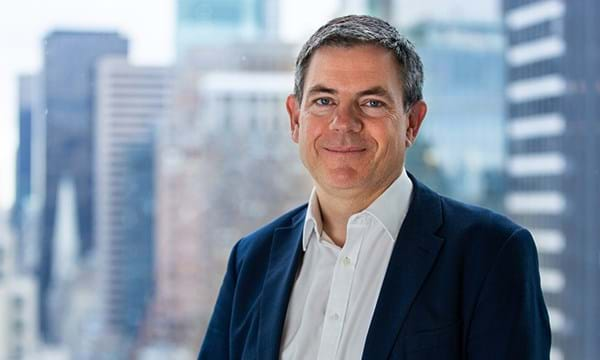 Bill Shankly, the legendary manager of Liverpool FC, famously said: "If you are first you are first. If you are second, you are nothing." That might be a winning attitude for competitive sports, but in business it is often better not to be first. When new technology is being deployed, it is the first mover who takes the greatest risks; the followers have the chance to learn from all the mistakes and unexpected pitfalls that have been revealed.
That was why it was a bold decision for the Utah Associated Municipal Power Systems (UAMPS), an agency serving 50 community-owned power utilities in the western US, to launch the Carbon Free Power Project in 2014, with the goal of building the world's first NuScale small modular reactor (SMR). It was also why it was not a complete surprise when that project was canceled last week.
But while the end of the Carbon Free Power Project was not entirely unexpected, it is still a serious setback for nuclear power in the US, and for hopes of reducing greenhouse gas emissions globally. It is increasingly likely that no new SMRs will be built in the US or Europe in the 2020s.
There is only a limited number of technologies that can provide dispatchable power with very low emissions: fossil fuels with carbon capture, hydrogen, geothermal, hydro power, renewables paired with storage, and nuclear. All have their advantages and drawbacks, and none is going to be the right answer always and everywhere.
As David Brown, the director of Wood Mackenzie's energy transition practice, argued earlier this year, there is a strong case for ensuring that nuclear power remains a viable option for the locations where it could be the most cost-effective way to cut emissions from power generation. In Wood Mackenzie's Net Zero scenario, showing a possible route to achieve net zero greenhouse gas emissions by around , putting the world on course to meet the goal of the Paris agreement to limit global warming to 1.5 °C, nuclear power rises to 18% of global primary energy by 2050, up from about 5% today.
Confidence in investment in new large Generation-3 and 3+ reactors in the developed world has been undermined by projects such as Vogtle 3 and 4 in the US and Flamanville 3 in France, which have suffered long delays and huge cost overruns. So hopes that new reactors could play an expanded role in cutting emissions from the power sector, or even just replace the ageing plants that are coming to the end of their working lives, have largely been pinned on SMRs. The NuScale reactor was the SMR that had made the most progress in the US, receiving design certification from the Nuclear Regulatory Commission in January of this year.
The failure of the Carbon Free Power Project is a warning sign for the nuclear industry in the US and around the world. If governments are serious about keeping nuclear power in the toolkit for cutting emissions, developers are going to need more support; particularly for a new first-of-a-kind reactor such as the NuScale SMR.
The decision to site the first US SMR in Idado Falls, Idaho, made sense. The city is small, with a population of only about 70,000, but is home to the Idaho National Laboratory, a centre for the federal government's nuclear research since the 1940s.
The political climate for the Carbon Free Power Project could not have been more auspicious. While many energy technologies are politically divisive in the US, nuclear has broad bipartisan support. The Trump administration's Department of Energy approved a cost sharing plan worth up to US$1.4 billion for the project, and support was continued under President Joe Biden. Jennifer Granholm, the energy secretary, said in Idaho last year: "The whole world has to lean into getting to net zero and addressing climate change… Nuclear is such a clear part of that."
Nuclear power received further help in the Inflation Reduction Act that President Biden signed into law last year. The law included tax credits both to incentivise owners of existing nuclear plants to keep them open, and to support investment in new SMRs and other advanced reactors.
In the event, all of that government support proved inadequate. In their joint statement explaining the decision to pull the plug on the Carbon Free Power Project, NuScale and UAMPS said it appeared unlikely that it would have enough subscribers for its power to allow construction to go ahead. Back in March, NuScale said it would need customers to sign up to buy 80% of the plant's output for the project to go ahead, and at that time it had sold only about 25%. Reports have suggested the level of subscription was still around that level last week.
The minutes of a meeting of the Idaho Falls Power Board in February give some idea of the difficulties the Carbon Free Power Project faced. The economics of the project were already troubling. Costs including steel, concrete and labour had soared, and there were clear risks that they could go even higher. Estimates published in January set a target levelised cost of energy (LCOE) for the plant of US$89 per megawatt hour, up from an earlier estimate of US$58/MWh, including the benefit of tax credits and federal government support.
But even that revised target relied on some favourable assumptions. Hitting that US$89/MWh target depended on cutting US$700 million from the Carbon Free Power Project's estimated cost of US$5.1 billion. Without that, the LCOE would be US$105/MWh, and there were clear risks that it could rise higher. Bear Prairie, general manager of the utility Idaho Falls Power, warned of "concerns with developing first-of-kind nuclear technology and its unforeseen and uncapped cost escalation risks."
Wood Mackenzie calculated last year that the average LCOE from a combined-cycle gas turbine power plant in the US was US$58/MWh, while utility-scale solar was US$43/MWh. That makes the Carbon Free Power Project's cost estimates seem expensive, even before any additional overruns. "On a straight LCOE calculation, it's very hard for new nuclear to compete against gas-fired plants, or against solar and wind," says Wood Mackenzie's Brown. "The argument would have to be that nuclear provides other benefits."
With the members of UAMPS making similar calculations, it is not surprising that the project could not come close to its target for subscriptions. NuScale's shares have been on a downward trend for more than a year, and slumped again last week. Having peaked at over US$15 in the summer of 2022, the shares closed at US$2.09 on Friday.
The loss of the UAMPS Carbon Free Power Project is not the end of the road for NuScale. It has been working on other possible projects, both in the US and internationally. John Hopkins, chief executive, said in a statement: "NuScale will continue with our other domestic and international customers to bring our American SMR technology to market and grow the US nuclear manufacturing base, creating jobs across the US."
However, the loss of a project that could have demonstrated the viability of the company's technology is undoubtedly a blow. With the Carbon Free Power Project gone, another partner will have to decide whether it wants to take the risk of supporting a first-of-a-kind development of a NuScale SMR.
There are other companies also working on SMR projects. The furthest advanced in North America is the plan to build four GE Hitachi BWRX-300 SMRs in Darlington, Ontario. NuScale's stumble makes that project even more critical for the future of nuclear power in the developed world.
Nuclear power is still growing in other countries where there is strong government support, often to strengthen energy security and reduce exposure to volatility in world markets for fossil fuels. China accounts for about 40% of the nuclear generation capacity currently under construction worldwide. The United Arab Emirates started construction on its first nuclear plant in 2012, and although the project was delayed by more than two years, it started commercial operations in 2021.
If the US government wants to develop an SMR industry, it may need to underwrite the cost of deployment to ensure the technology makes progress, says Wood Mackenzie's Brown.
"Where you have an energy security driver, the calculation is different," he says. "Then it's all about delivering that first project, developing the supply chain and proving the technology. That's the lifeline that SMRs need. And that probably has to be the next step."
In brief
The people of Texas last week voted by a large majority in favour of creating a state energy fund that is expected principally to support gas-fired power plants. The new Texas Energy Fund, administered by the state's Public Utilities Commission, will provide low-cost loans at 3% interest to build or upgrade generation facilities that add at least 100MW of capacity to the grid.
The new fund is a response to the failure of the state's electricity system during Winter Storm Uri in February 2021. Failures at gas, coal and nuclear plants, coinciding with low wind generation during a period of extreme cold, caused prolonged blackouts resulting in hundreds of deaths. The plan was supported by some oil, gas and chemicals companies, and business groups, and opposed by environmental campaigners and the Texas Advanced Energy Business Alliance, representing low-carbon energy companies.
Plug Power, the New York-based hydrogen and fuel cell company, warned that there was "substantial doubt about the company's ability to continue as a going concern", and said it needed to raise additional capital in the market to fund its activities. It issued the warning as it reported third quarter earnings including a net loss of US$726 million for the nine months to September, slightly more than the US$724 million reported for the whole of 2022. The company added that it "expects to generate operating losses for the foreseeable future". Its shares, which peaked at US$75 in January 2021, closed on Friday at US$3.53.
The German government has agreed a "massive" package of tax subsidies for industry, intended to help shield hard-pressed manufacturers from high energy costs, the Financial Times reported.
240 US environmental and public health groups have written to the Biden administration calling for mandatory limits on plastic production and measures to stop chemical recycling of plastics.
Oil prices have dropped back to levels seen before the Hamas terror attack on Israel on October 7. Brent crude was trading at about US$80.60 per barrel early on Monday morning.
Other views
Simon Flowers, Yanqi Cao and Gavin Thompson — China's Belt and Road Initiative turns away from coal
Huaiyan Sun — China to hold over 80% of global solar manufacturing capacity from 2023-26
Murray Douglas and others — The challenges and opportunities in Europe's oil & gas, CCUS and hydrogen sectors
Daniel Liu — Can European renewables still turn a profit?
Brian Gaylord and Peter Osbaldstone — Can Spanish renewables avoid becoming a victim of their own success?
Martijn Murphy and Emma McRae — Libya: the two-million-barrel question
Kathiann Kowalski — How an Ohio-based steel company cut greenhouse gas emissions by nearly a third
Quote of the week
"The economy has proved to be really resilient, even though we've raised interest rates a lot over the past couple of years. That's good news… But we haven't completely solved the inflation problem. We still have more work ahead of us to get it done." — Neel Kashkari, president of the Federal Reserve Bank of Minneapolis, warned that the rise in US interest rates could still have further to run. Investment in several energy and natural resources sectors including LNG and offshore wind has been affected by higher interest rates.
Chart of the week
This comes from a recent note by Zoë Gaston, Wood Mackenzie's principal analyst for US distributed solar. It shows the historic data for residential solar installations going back to 2020, and our forecasts looking ahead to 2028. The short-term picture is currently attracting a lot of attention. We expect the residential solar market to slow this year and contract in 2024, as higher interest rates drive up the cost of financing a system and consumer demand weakens. The impact is exacerbated by California's move to change its rules for net billing in ways that reduce the returns to investment in new residential systems. The US residential solar market increased by 31% in 2021 and 40% in 2022, but we expect it to grow just 9% this year, and then to shrink by 4% in 2024.
In the longer term, however, we expect growth to resume, gathering pace as we get into the late 2020s.
Check out the full report for a lot more detail on the key trends in residential solar finance in the US.
Want to hear more from Ed on the hottest topics in energy?
To subscribe to the Inside Track, our weekly round-up of news and views from WoodMac experts, fill in the form at the top of the page.
You can also listen to the Energy Gang, a bi-weekly podcast hosted by Ed Crooks, available wherever you find your podcasts.