Opinion
Renewable energy costs continue to fall across Europe
Wind and solar will attract the lion's share of energy investment in Europe and continue to benefit from growing scale. Gas remains system-critical – but how does it compare on cost?

Rishab Shrestha
Senior Research Analyst, Europe Power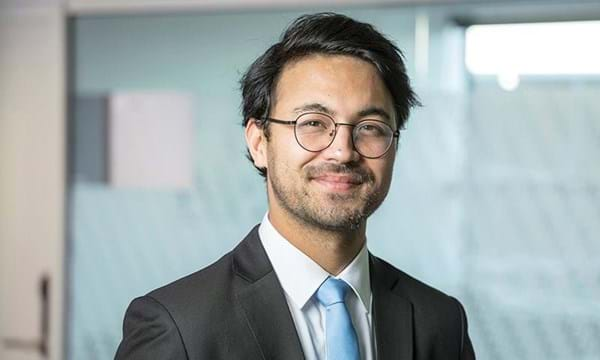 Rishab Shrestha
Senior Research Analyst, Europe Power
Rishab is a senior analyst at Wood Mackenzie, focusing on European power and renewables markets.
View Rishab Shrestha's full profile

Ahmed Jameel Abdullah
Research Analyst, European Power
Europe's power markets are in turmoil. Russia's invasion of Ukraine was a defining moment for 2022. The resulting energy crisis is pushing policymakers to consider structural changes, but the evolving backdrop continues to be uncertain.
Europe's pivot away from its dependence on Russian supply caused the price of gas to skyrocket. However, until low-carbon technologies catch up, gas will continue to be a critical bridging fuel. But how does the cost of gas compare to offshore wind, coal and other renewable power sources? And which form of energy is currently the cheapest?
Drawing on insight from our European Power Service team, our new report benchmarks the levelised cost of electricity (LCOE) to accurately compare the cost of each technology. Fill in the form to receive your complimentary extract – and read on for an introduction.
Onshore renewables remain the most cost-effective energy technology in Europe
Over the past renewables have benefitted from falling costs as technologies have developed at scale. And that trend is set to continue over the longer term. The average LCOE for onshore wind across Europe will drop by more than half to 23 € /MWh by 2050 compared to 2022, making it the most cost-competitive technology. Comparatively, offshore wind remains expensive, although costs are set to decrease the most in this sector by 2050: LCOE should reduce by 68%.
There is also huge potential in the offshore wind market. With almost US$1 trillion projected to flow into the sector globally over the next decade, it is poised to explode.
Battery storage LCOEs reduced by a staggering 86% in the decade to 2021, driven by automotive innovation. And they remain on course to drop by a projected 60% by 2050.
Solar LCOEs will decrease, but not all technologies are equal. Our report provides a detailed breakdown of forecasts across the range of solar and solar plus storage solutions. Fill in the form at the top of the page for an extract.
Gas will continue to be system critical, despite being expensive
Fossil fuels are the most expensive of the energy options in our LCOE rankings, commanding a premium of more than 200% on average wind and solar projects today. As fuel and carbon prices rally upwards, fossil fuel LCOEs will rise by 10% for 2022, before declining at an average rate of 1% to 2050.
Combined with the high gas price in Europe, gas burners can't compete with renewables on cost. Yet gas remains crucial to flexibility – until low-carbon retrofits, new builds or other low carbon flexibility and storage options can displace it.
Where are the pinch points – and what's in store for Europe's energy landscape?
Although the long-term trend is that costs will fall, there are significant short-term pressures. LCOE figures for renewables and energy storage in 2022 rose by an average of 19% due to supply chain bottlenecks and commodity price inflation. Challenges associated with permitting and finding skilled labour across the region continue to persist and undermine timely deployment. Equipment manufacturers will need to recuperate the higher cost of manufacturing products.
However, capital cost excluding interconnection cost of offshore wind will buck the cost inflation trend as the sector scales up. Turbines will get bigger and have even more capacity, with average hub heights expected to double to 200 m by 2050 and turbine ratings set to increase from 9 to 25 megawatts. As farms scale up and move further offshore, transmission costs will be key to watch.
Overall, Europe's power generation and storage sector will attract massive investment. Of the €1.64 trillion that will flow into the sector between now and 2050, solar and wind will gain the lion's share, attracting 78% of investment.
Gain a clearer picture of electricity prices
Though it does not define project profitability, LCOE is a major component of asset valuation and a critical measure of generator competitiveness. Read our report to understand why LCOEs are essential to accurately compare technology costs and capture power prices in context and support valuation and investment decisions.
Fill in the form at the top of the page for your complimentary extract. This includes charts on:
Technology average LCOEs
Power plants capital expenditure – by market
Impact of varying carbon cost forecast
And more.