Get Ed Crooks' Energy Pulse in your inbox every week
Sign up
For details on how your data is used and stored, see our
Privacy Notice
.
Opinion
Slow going for US power transmission
Three large projects are making progress in the West. But is the pace of development fast enough?

Ed Crooks
Vice-Chair, Americas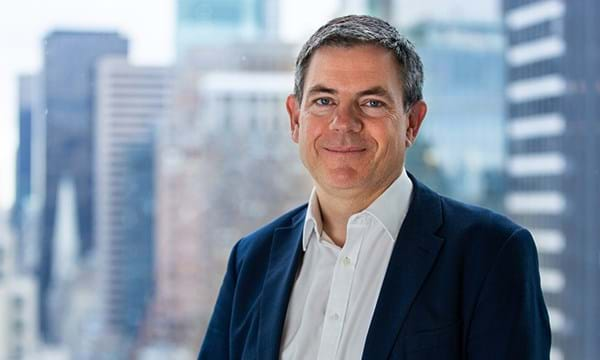 Back in 1941, the looming threat that the US might be drawn into World War 2 was seen as an important reason to strengthen the resilience and efficiency of the electricity grid. In a speech to the Edison Electric Institute, Edward Eicher, then chairman of the Securities and Exchange Commission, warned that the "Balkanised" US power industry, with inadequate grid connections, meant that generation assets were sited and run "without regard to economical or efficient operation or coordination."
Eight decades on, the US power system is facing a different challenge: how to strengthen resilience and reliability while cutting greenhouse gas emissions. But the fragmentation of the industry is still a critical issue. Inadequate transmission capacity is a key factor behind electricity oversupply and negative prices in some markets, and a constraint on investment in new low-carbon generation.
The Lawrence Berkeley National Laboratory has calculated that at the end of 2022 there were projects with about 2,000 gigawatts of solar, storage, and wind capacity waiting in transmission grid interconnection queues, with most of that in solar (947 GW) and wind (300 GW). The solar and wind requests combined are about the same as the total generation capacity in the US today.
The size of the queue is rising fast. Projects totaling about 758 GW of capacity entered interconnection queues last year, and the LBNL expects the increased incentives for renewables in the Inflation Reduction Act will drive further growth in the years to come. Meanwhile, the time needed to get a connection has been rising. Projects built in 2000-2007 typically had to wait less than two years from connection request to commercial operation. For projects built in 2022, the median wait time was five years.
If the US power industry is to fulfill the promise of the Inflation Reduction Act and build out a huge amount of new renewable generation, an acceleration in investment in transmission capacity and connections will be needed.
Inadequate transmission connections also make grids more vulnerable. When millions of people in Texas lost power during Winter Storm Uri in February 2021, the crisis was exacerbated by the state's shortage of connections to other grids.
As the share of solar and wind power in the electricity system rises, long-distance transmission that connects areas with different generation mixes and weather conditions becomes increasingly valuable. It is not always a panacea: the worst impact from Winter Storm Uri hit during an extended "wind drought" that affected a vast area including the ERCOT, MISO, PJM and SPP regions. But stronger connections between regions can play an important role.
Progress at last in US transmission investment
Against that backdrop of the urgent need for more transmission in the US, there has been some good news recently, mainly in the West. The Ten West Link, running from Arizona to California, broke ground on construction in January. The SunZia Transmission line from New Mexico to Arizona announced it was on course to start construction this year. And the TransWest Express project from Wyoming to Nevada was granted a notice to proceed from the Bureau of Land Management, providing it with the final federal authorisation it needs to start construction.
These are all important projects in terms of capacity and distance covered. SunZia argues that, including both its 553-mile 3 GW high-voltage direct current transmission line and the 3.5 GW wind farm it is building in New Mexico, it is developing "the largest clean energy infrastructure project in US history". TransWest Express also has 3 GW of capacity and is even longer, at 732 miles.
Juan Pablo Londoño Agudelo, a Wood Mackenzie senior research analyst for North American power markets, says there is a particular value in inter-regional transmission that connects wind generation in Wyoming and New Mexico to the south-western region of the US, where solar is the dominant technology for low-carbon generation. Our initial modeling suggests that the TransWest Express line will reduce the risk that generators in Wyoming face very low or negative prices for their output, because they will have access to demand centres in Nevada and California.
The state of California has for many years been looking at the potential benefits of a more integrated Western regional grid. Now some of the infrastructure needed to make that vision a reality is starting to come into place.
Caveats for the future
Although it is encouraging to see these investments making progress, there is still a long way to go before the benefits of a bigger and stronger grid can be realised. Samuel Berman, a Wood Mackenzie principal analyst for power and renewables, says physical integration of different regions is a necessary but not sufficient condition. Grid operators also need better communications and processes for working together.
A research review by the National Renewable Energy Laboratory for CAISO, the California grid operator, that was published in February concluded that all the studies "demonstrate that California's goals for renewable energy and greenhouse gas reduction can be achieved more quickly and with less cost to Californians through expanded regional cooperation."
More generally, it is not a good sign for the US that the developments in the West, and MISO's plan for US$10.3 billion of investment in its latest transmission expansion plan, look like the only large-scale initiatives that are making progress. In the north-east, it has proved hugely difficult to add more capacity. The proposed 192-mile Northern Pass line, for example, was blocked by a New Hampshire court ruling in 2019.
New England Clean Energy Connect, a planned 145-mile line across Maine from the Canadian border, this week won a victory in a state court. A jury voted that it should be allowed to complete construction despite a 2021 referendum vote to block transmission lines being built on the project's route. However, the decision can still be appealed to the state's Supreme Court.
Above all, says Wood Mackenzie's Berman, the length of time needed to secure approvals for even the successful projects does not bode well for the nation's ability to build out the infrastructure needed to support a huge expansion of low-carbon generation over the coming decade. TransWest Express was first initiated in 2005. Construction is expected to be completed in 2027, 22 years later, making the project's name something of a grim irony.
"If new transmission projects are always going to take 15 to 20 years to build, there is no way we are going to get to a decarbonised electricity system based on wind and solar on the timetable envisaged by the Biden administration without raising serious concerns about reliability," Berman says. "Especially if we are planning to add a significant amount of extra load from electric vehicles."
In the face of these challenges, it is no surprise that utilities' spending on technologies at the grid edge, which do not require construction of new transmission, has been soaring. New analysis from Wood Mackenzie shows that leading investor-owned utilities in the US plan to increase their spending on grid modernisation technologies, such as advanced metering infrastructure, by 71% this year, as they seek to improve resilience and make progress on emissions goals. The harder it is to achieve their objectives by building out the grid, the more critical those technologies become.
In brief
The EU's natural gas consumption for the eight months August 2022 to March 2023 was down 17.7% from the average of the same period in the preceding five years, as businesses and households cut back. The decline exceeded the 15% reduction set as a goal by European leaders last year in response to the sharp drop-off in gas imports from Russia after its invasion of Ukraine.
Oil prices have continued to give ground after jumping higher following the OPEC+ group's production cut announcement earlier this month. Brent crude was trading at around $81 a barrel on Friday morning, down from a recent high of over $87 a barrel nine days ago.
Hong Kong's stock exchange plans to tighten its climate disclosure rules. Under new proposed regulations, all listed companies would be required to make climate-related disclosures in line with the requirements proposed by the International Sustainability Standards Board.
The SpaceX Starship, the most powerful space rocket ever built, successfully launched from its pad in Texas, but after about two minutes started spinning uncontrollably and was destroyed by the ground crew using charges placed on board. Elon Musk, SpaceX's founder and chief executive, said the company had "learned a lot" for its next test launch "in a few months".
Starship uses liquid oxygen and liquid methane – close in composition to liquefied natural gas – as fuel. The rocket's booster stage can carry 800 tons of liquid methane, equivalent to about 40 minutes of production from the Calcasieu Pass LNG plant.
Other views
Tom Ellacott, James Whiteside and Erik Mielke — Fuelling change: how oil and mining companies can finance the energy transition
Simon Flowers — Is there more upside for oil prices in 2023?
Robin Griffin and others — Battery raw materials: tracking key market dynamics
Fahimeh Kazempour — Supercharging the US grid: utility investments and initiatives
Ian Thom — Headwinds on the upstream energy transition journey
Wilson Ricks, Qingyu Xu, and Jesse Jenkins — Minimizing emissions from grid-based hydrogen production in the United States
Shelby Webb — Why injecting CO2 underground is a legal morass
Alex Trembath — There are no villains in climate change
Hugo Cox — Retrofit roadblocks: the struggle to make England's older homes energy efficient
Quote of the week
"We recognize that Russia's war of aggression against Ukraine impacts energy markets and supply security globally, and has intensified competition in securing resources. High energy prices and inflation have had a negative environmental, economic and social impact on the economies and people's lives all over the world, especially in developing countries, through preventing them from securing affordable energy supply they need and increasing the price of fertilizer and food. In this particular context, and recognizing the primary need to accelerate the clean energy transition through energy savings and gas demand reduction, investment in the gas sector can be appropriate to help address potential market shortfalls provoked by the crisis, subject to clearly defined national circumstances, and if implemented in a manner consistent with our climate objectives and without creating lock-in effects, for example by ensuring that projects are integrated into national strategies for the development of low-carbon and renewable hydrogen." — The official communiqué from the Group of 7 energy ministers' meeting in Sapporo, Japan, reflected the tensions between the participants. The host Japan, which currently holds the G7's rotating presidency, had sought to include a stronger statement on the need for additional investment in natural gas exploration and production, Reuters reported. Other G7 members resisted, however, and the result was the more ambivalent quote above. The sentence including the words "investment in the gas sector can be appropriate to help address potential market shortfalls provoked by the crisis" is 81 words long because of all the added qualifications and reservations. It is a classic example of diplomatic speak being used to paper over differences on a sensitive issue.
Chart of the week
This comes from a fascinating new note on the outlook for gas exports from Africa, written by Gail Anderson and Fraser Carson. They point out that Europe needs gas, and Africa has plenty of it. The potential for a steep increase in Africa's LNG exports is certainly there. As the chart shows, projects that are planned or already under construction could more than double the continent's LNG export capacity over the next ten years or so. However, there are several difficulties that could prevent Africa's LNG reaching its full potential, including the attacks by Islamist insurgents that forced TotalEnergies to declare force majeure on its Mozambique LNG project in 2021. Anderson and Carson add that although there have been recent encouraging signs of a possible restart at Mozambique LNG and ExxonMobil's Rovuma LNG, also in Mozambique, "security isn't the only concern the partners face. Improving project economics when industry costs are rising will be a stiff challenge." If you want to know more, there is an extract from the full report that is free to download from WoodMac.com.