Opinion
Can Africa help solve Europe's gas supply crunch?
Europe needs gas, and Africa has plenty of it – but planned exports are fraught with risk

Gail Anderson
Research Director, Sub-Saharan Africa Upstream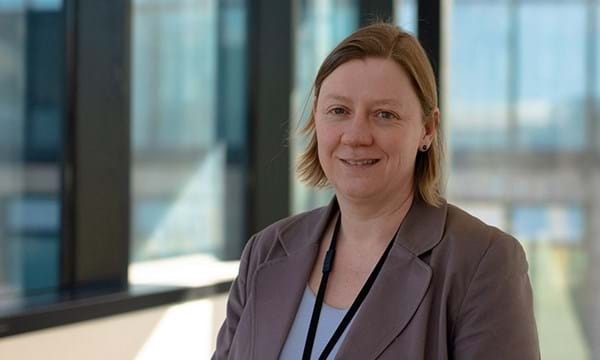 Gail Anderson
Research Director, Sub-Saharan Africa Upstream
Gail focuses on the Nigerian upstream industry and its gas and power sector.
Latest articles by Gail
View Gail Anderson's full profile
Fraser Carson
Senior Research Analyst, Global LNG
Fraser Carson
Senior Research Analyst, Global LNG
Fraser has extensive research and project management experience across the LNG value chain.
Latest articles by Fraser
View Fraser Carson's full profile
Plans to double African LNG supply over the coming decade will be welcomed by European buyers. But while a gas bounty is an enticing prospect, Africa has always struggled to commercialise its resources. Projects tend to be fraught with material risks that limit exports, delay start-up and even prevent final investment decisions (FIDs).
Our latest report Can Africa help solve Europe's gas supply crunch? draws on insight from Lens Gas & LNG and gives a regional breakdown of the current and future gas export projects across Africa, as well as addressing some serious sticking points.
Fill out the form to access a complimentary extract and read on for an introduction.
Why does Africa struggle to export gas?
The problems are deep-rooted, ongoing and unlikely to be resolved soon. On the economic side, Africa suffers from chronic underinvestment. With 2020's upstream capex just half of the previous decade's, and the energy transition pushing down longer-term demand for fossil fuels, the picture is unlikely to improve soon.
Some gas-rich regions are compromised by armed conflict. Infrastructure is often lacking and vulnerable to sabotage. Add to this the increasing prioritisation of domestic gas for power, and the challenge of developing an export market becomes clear.
Possible growth in some regions, but not immediately
There are some glimmers of hope. North Africa could be a source of additional gas for Europe, especially if the existing pipeline infrastructure can be optimised.
There are new LNG projects planned in Sub-Saharan Africa, but growth through the 2030s will depend on timely upstream investment. Many new and upcoming LNG projects will take several years to produce supply.
Africa's floating LNG projects will provide 100% of near-term growth
While two-thirds of Africa's future capacity is concentrated on large-scale, high-risk projects, near-term capacity is expected to come from floating LNG (FLNG) projects. In fact, they are forecasted to provide 100% of growth before 2026. Tortue, on the Mauritania-Senegal border, and Coral, in Mozambique, are expected to export around 6 mmtpa between them by 2025.
These smaller, FLNG projects have several benefits, including shorter lead times and increased flexibility to respond to market conditions. They're also removed from above-ground risks onshore.
A case in point is Eni's Marine XII FLNG in Congo, considered to be the leading, new floating LNG project. Using modern liquefaction technology, two near-shore FLNG barges, and a floating storage unit, it's expected to achieve 3 mmtpa of LNG production within the next three years.
Unlocking North African gas supply is crucial for Europe
North Africa has existing gas infrastructure linking it to Europe but getting the gas out of the region is not straightforward, and existing pipelines are far from fully utilised. Tensions between Morocco and Algeria have led to a reduction in exports to Spain, and the Greenstream pipeline to Italy is underused due to insecurity and feedgas constraints in Libya.
Long lead times make building new gas pipelines a risky bet, too. Constructing long-distance links from Africa to Europe would take decades to complete, and these timescales make cross-border infrastructure an extremely uncertain and expensive proposition for investors. Long-lead pipelines are also heavily exposed to supply chain cost inflation.
With Europe shifting its focus to renewables, and uncertainty around future demand for gas, projects could struggle to attract credible sponsors. All these financial and political risks present significant obstacles to large-scale projects trying to reach FID.
Africa needs investment to maintain supply
In 2024 capital expenditure is expected to peak at US$35 billlion, just half that of 2014 – and most of that in oil. There is still considerably more investment in liquids than gas.
East Africa has the potential to double supply by 2035 but remains a wild card. Despite recent encouraging signs of a possible restart at Mozambique LNG and Rovuma LNG, security isn't the only concern the partners face. Improving project economics when industry costs are rising will be a stiff challenge.
Namibia: a new frontier for African LNG?
As we reported last March, Namibia struck gold twice in 2022. Once with Graff – the largest find in the region since 1996 – which was then surpassed by Venus, perhaps Sub-Saharan Africa's biggest ever discovery. The recent Jonker discovery has shown again the huge potential of the Orange sub-basin.
These finds are still to be appraised, but amount to multi-billion barrel and multi-tcf resources. Although oil can be developed quickly, in an ultra-deepwater frontier region like this, gas could take more than fifteen years to come onstream.
While Namibia might not offer immediate solutions, it is a useful reminder of how much Africa has to offer, and how quickly the picture can change.
The full report Can Africa help solve Europe's gas supply crunch? draws on insight from Lens Gas & LNG to look at the gas supply picture across different regions, near-term supply and greenfield options and the risks involved.
Fill in the form at the top of the page for a complimentary extract.