Get Ed Crooks' Energy Pulse in your inbox every week
Sign up
For details on how your data is used and stored, see our
Privacy Notice
.
Opinion
Energy Pulse: in brief (1 September)
Saudi Aramco invests in gigawatt-scale solar, India sets its low-carbon hydrogen standard, Engie buys battery storage in the US, and more

Ed Crooks
Vice-Chair, Americas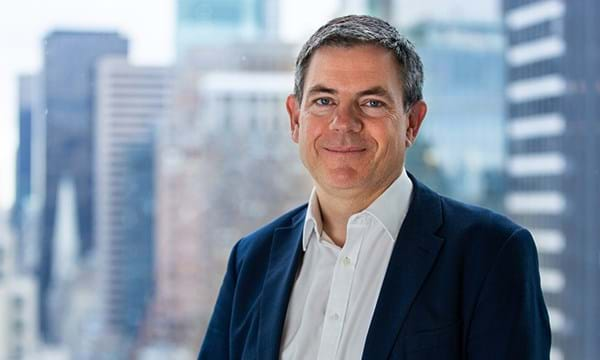 Saudi Aramco is backing gigawatt-scale solar projects
Saudi Aramco's two new solar projects Al Shuaibah 1 and 2 have announced financial close. The projects will be jointly owned by Badeel (34.99%), ACWA Power (35.01%), and Saudi Aramco Power Company (30%), where ACWA Power is wholly owned by Public Investment Fund (PIF) and SAPCO is entirely owned by Aramco.
The projects will produce an aggregate capacity of around 2.66 GW of clean electricity for Saudi Arabia. The total investment in the plant amounts to US$2.37 billion, and commercial operations will commence in 2025.
The investments are a key component of Saudi Arabia's plan to have 50% of its electricity coming from renewables by 2030. But despite progress to date, we see the kingdom falling short of its 2030 solar target of 40 GW. Supply chain constraints and fossil fuel subsidies within electricity tariffs remain key blockers.
India has announced its Green Hydrogen Standard
On 18 August 2023, India's Ministry of New and Renewable Energy (MNRE) announced the country's Green Hydrogen Standard.
The MNRE defines green hydrogen as having well-to-gate emissions not exceeding 2 kg of carbon dioxide equivalent per kilogramme (CO2eq/kgH2), averaged over the previous 12 months.
This definition includes hydrogen produced through both electrolysis-based (using electricity generated from renewable sources or banked with the grid in accordance with applicable regulations) and biomass-based methods.
MNRE will establish a comprehensive methodology for measuring, reporting, monitoring, on-site verification, and certifying green hydrogen and its derivatives.
At the beginning of the year, India announced a USD 2.5 billion incentive for green hydrogen and electrolysis manufacturing.
India has been swift in delivering multiple rounds of hydrogen policy to address supply, demand, funding, incentives and now emissions intensity. We expect more details on the methodology to be published soon.
Engie acquires Broad Reach Power, expands in US battery storage
Engie has agreed to acquire Broad Reach Power, a company focused on US battery storage, from private equity firms EnCap and Apollo.
Broad Reach brings 350 MW of operating battery storage and solar-battery hybrid projects. A further 880 MW of capacity is under construction and expected operational before the end of 2024. Engie estimates it will also gain 1.7 GW of advanced-stage developments and a significant pipeline of early-stage projects. Broad Reach's portfolio is located in Texas, California and central United States.
No deal consideration was announced, but press reports indicate a valuation of more than US$1 billion.
The deal is aligned with Engie's growing renewable power generation business in North America where it holds 5 GW of gross installed wind and solar capacity. The addition of over 1 GW of battery and solar-battery hybrid storage to this portfolio by year-end 2024 will allow Engie to capture value from increasing power supply intermittency as renewable penetration grows, especially in the key California and Texas power markets.
Power grid congestion and elevated levels of price volatility also make Texas and California attractive markets for further storage development, despite grid connection challenges, growing competition and potential policy headwinds.
Shepherd CCS project linking South Korea to Malaysia signs additional major partners
Shell Gas & Power Developments, Korea National Oil Corp, Air Liquide Korea and South Korean conglomerate Hanwha Corp signed a Memorandum of Understanding to join the cross-border Shepherd CCS project. The project aims to capture carbon dioxide emissions from South Korean industrial sources and transport them to storage sites in offshore Sarawak, Malaysia.
Shepherd CCS is now backed by 11 companies spearheaded by SK Energy, Lotte Chemical Corp., and GS Energy Corp, responsible for carbon capture at source. Samsung Engineering and Samsung Heavy Industries are assessing carbon dioxide transport options. SK Earthon and Petronas will lead the selection and operation of storage sites in Malaysia.
The additional participation into the overarching agreement is a major boost of confidence for the project towards realising a full CCS value chain. It is the first in Asia Pacific to develop large-scale capture from hubs, transportation and storage of carbon dioxide within one project. Shipping from South Korea to Malaysia is estimated to be US$36 per tonne at 1 million tonnes per year (Mtpa) volume, according to our levelised CO2 shipping cost model. It can be lower with higher volumes at US$30 per tonne for 10 Mtpa volume.
The project will help South Korea meet its net zero targets despite lack of domestic carbon storage sites and establish Malaysia as the preferred CCS regional hub.
PetroChina goes green for oil
PetroChina has produced its first net-zero crude oil from Block 3 of Jilin Oil Fields in north-eastern China. Production switched from diesel and coal-based power generators to wind-generated electricity from thermal power, resulting in annual savings of 0.2 million (Mtpa) of carbon dioxide emissions, according to the company. The produced carbon dioxide is reinjected into depleted reservoirs for enhanced oil recovery (CCS-EOR), with a capacity of up to 1.2 Mtpa.
This is another significant example of an operational project monetising hydrocarbon reserves with high carbon dioxide content while capturing the produced emissions to enhance oil recovery.
The latest efforts by PetroChina have come a long way since the Jilin project pioneered CCUS in China 15 years ago. The project is a small cog in a big wheel to reduce the company's carbon emissions: it currently emits 34 Mtpa of CO2 from its global upstream operations.
SDX Energy eyes second Egypt exit
London-listed SDX Energy has signed a non-binding Heads of Terms with an undisclosed prospective buyer to sell its upstream business in Egypt. This includes SDX's operated interests in the South Disouq fields and non-operated service interests in the West Gharib fields. The transaction is expected to close by year-end, subject to the conclusion of binding terms and regulatory approvals.
SDX's potential exit from Egypt doesn't come as a surprise. Like other smaller gas producers, the company has been impacted by Egypt's deteriorating macroeconomic conditions over the last 18 months. This has created a dollar shortage, making repatriating profits difficult.
A new Permian heavyweight has upside too
On 21 August, Permian Resources (PR) announced the acquisition of Earthstone Energy (ESTE) in a deal valued at US$4.5 billion. The purchase essentially doubles PR's production and footprint. Volumes will surge from 166,000 to 300,000 mboe/d and leasehold will move from 180,000 to 223,000 acres. The combination creates the newest Permian Large Cap E&P. valued at US$14 billion.
We published an initial reaction at the time, and have subsequently followed up with more asset-related commentary. The PR/ESTE deal follows a surge in consolidation for both companies. The creation of PR closed less than a year ago, bringing together Centennial and Colgate. ESTE has made five Permian corporate acquisitions since late 2020, the most recent being Titus and Novo. All these deals were primarily driven by value capture in the Northern Delaware.
We also expect to see PR translate some of its best-in-class capital efficiencies to new drilling on the ESTE acreage.
UK drilling deferred and capex cancelled as uncertainty lingers
The first half of the year results season provided further evidence of the negative impact of the Energy Profits Levy (EPL) and ongoing fiscal uncertainty in the UK. Ithaca reported that infill wells planned for 2024 at Harrier and MonArb had been deferred or cancelled. This follows TotalEnergies cancelling planned drilling at Elgin/Franklin and Apache cancelling all subsea and platform drilling across its Beryl and Forties hubs.
Harbour, Ithaca and EnQuest advised that capital spend in 2023 and 2024 across their UK portfolios would be lower than previous forecasts. This is driven, primarily, by concerns around ongoing fiscal and political uncertainty.
Ithaca, Serica, Harbour and EnQuest all stated they were actively exploring M&A opportunities outside the UK. International operators are re-allocating capital within their global portfolios while other operators are moving assets into harvest mode.
Uncertainty and volatility are not conducive to attracting investment. The EPL has changed three times in just 18 months, while a general election is expected by end-2024.
We estimate that changes to drilling programmes have led to over US$540 million worth of deferred or cancelled capex.
Other views
Simon Flowers, Gavin Thompson and Massimo Di Odoardo — Three steps to secure Asia's LNG future
Mangesh Patankar and Suan Sim Chan — Making sense of LNG market volatility
Fraser Carson — Floating LNG is back in vogue
Global wind turbine orders hit a new half-year high
James Whiteside — Scope 3 considerations in metals and mining investment
Daniel Carvalho — Beyond electricity: is hydrogen the key to greener smelting and refining?
David Clark and others — A new tight oil powerhouse: Permian Resources and Earthstone create a new large-cap US E&P
Thanks for this week's Energy Pulse In Brief to Neivan Boroujerdi, Roshna N., Flor de la Cruz, Norman Valentine, Fauzi Said, Ashna Mehta, Josh Dixon and James Reid.