Get Ed Crooks' Energy Pulse in your inbox every week
Sign up
For details on how your data is used and stored, see our
Privacy Notice
.
Opinion
Energy Pulse: in brief (21st July)
Read our take on an apparent breakthrough for enhanced geothermal energy, India's LNG agreements, Indonesia's oil and gas production, and more on ExxonMobil's acquisition of Denbury

Ed Crooks
Vice-Chair, Americas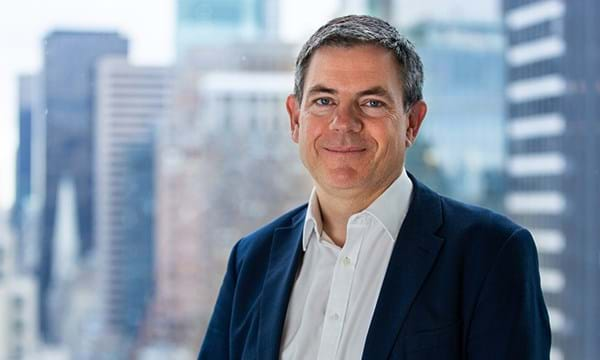 Fervo Energy claims breakthrough in enhanced geothermal system
Fervo Energy, a company that aims to use the horizontal drilling techniques pioneered in the oil and industry to improve the performance of geothermal power systems, has reported successful results from the well test at its first full-scale pilot project in Nevada. The company said the test "confirms the commercial viability of Fervo's drilling technology" and establishes the pilot project as the most productive enhanced geothermal system so far. It is the first company to successfully drill a horizontal well pair for commercial geothermal production, achieving lateral lengths of 3,250 feet.
Tim Latimer, Fervo's co-founder and chief executive, said: "By applying drilling technology from the oil and gas industry, we have proven that we can produce 24/7 carbon-free energy resources in new geographies across the world." Michael Terrell, senior director for energy and climate at Google, which has had a partnership with Fervo since 2021, said: "We are thrilled to see Fervo reach this important technical milestone." Google wants geothermal energy to power its data centres in the Las Vegas region, reducing its reliance on fossil fuels.
Our take: this is a very promising development for enhanced geothermal systems, which comes amid a wider upsurge of interest in the industry. GreenFire Energy this week signed a Memorandum of Understanding with PT Medco Power Indonesia to work on developing geothermal projects in the country. Indonesia's long experience with oil and gas gives it a good foundation of capacbilities for the exploration and drilling needed for geothermal.
OMV of Austria last month announced it was taking a 6.5% stake in Eavor Technologies of Canada for €34 million. Eavor, which is backed by the venture arms of BP, Chevron and BHP, as well as a number of private equity firms, has developed a closed-loop geothermal system that it describes as "a massive subsurface radiator".
Innovations in geothermal energy could make it a widely viable option for zero-carbon dispatchable power, alongside technologies such as nuclear, hydrogen, and fossil fuels with carbon capture. Companies are also exploring possibilities for using geothermal as a form of energy storage with flexible output, to back up variable renewables such as wind and solar.
India signs two long-term LNG heads of agreement
On July 16, Indian Oil Corporation Ltd (IOCL) announced the signing of two Heads of Agreements (HOAs) for importing LNG from ADNOC LNG and TotalEnergies. IOCL will procure 1.2 million tons per year of LNG from ADNOC LNG over 14 years and 0.8 mmtpa from TotalEnergies over 12 years. Deliveries from both deals will commence in 2026.
The agreements were signed during recent visits to the United Arab Emirates and France by Narendra Modi, India's prime minister. Long-term Indian LNG demand is expected to grow significantly. Several Indian LNG buyers are rumoured to be seeking long-term LNG contracts, and we expect more announcements to follow these IOCL deals.
The agreement with ADNOC LNG is particularly significant, as it is the first-ever LNG import deal signed by an Indian company with ADNOC. The trade treaty between India and the UAE will exempt IOCL from paying a 2.5% import duty on the LNG. This could be an advantage that helps ADNOC and Indian buyers agree more deals.
Indonesia reports H1 results for crude oil and gas target
Indonesian regulator SKK Migas has announced the country's upstream performance for the first half of 2023. Oil and gas production was broadly on target, with total oil lifting of 615, 000 barrels per day, against a target of 619,000 b/d, and natural gas reaching 5.31 billion cubic feet per day against a target of 5.32 bcf/d.
However, performance remains well short of annual objectives set in the 2023 state budget. Currently, oil and gas volumes are respectively 6.7% and 13.8% below the target. Total upstream investments for 2023 H1 reached US$5.7 billion, up 21% on the same period in 2022, but running behind the rate implied by the annual target of US$15.5 billion.
Our take: Indonesia's 2030 production targets have never been further away. Although BP's Tangguh Expansion project and continued drilling at Pertamina's Rokan block will contribute new supply in the second half of the year, it is unlikely Indonesia will achieve its full year targets of 660,000 b/d of oil and 6.2 bcf/d of gas.
As Indonesia's 2024 General Election approaches, the window may be closing on the chance for outgoing President Jokowi to make meaningful improvements to the country's oil and gas outlook. Time is running out.
Denbury deal adds critical link to ExxonMobil's low carbon value chain
ExxonMobil's long-rumored acquisition of Denbury was confirmed last week. The deal, an all-stock transaction valued at US$4.9 billion or US$89.45/share, expected to close before year-end 2023.
ExxonMobil will acquire Enhanced Oil Recovery and conventional assets in the Gulf Coast and Rockies with current production of 47,700 barrels of oil equivalent, and proved reserves of 200 million boe. Of greater interest to ExxonMobil are Denbury's carbon capture and storage assets, which include over 1,300 miles of CO2 pipeline infrastructure and ten carbon sequestration sites with an estimated 2 billion tons of storage potential.
The Gulf Coast is the focus of ExxonMobil's low carbon business, and Denbury's footprint complements the supermajor's emissions reduction goals by providing it with scalable CCS infrastructure in close proximity to planned large-scale low carbon initiatives. Those projects include a blue hydrogen project in Baytown and large-scale carbon dioxide offtake partnerships near Beaumont and Baton Rouge. Denbury's pipeline network sits within 4-50 miles of each of these sites.
In addition to servicing ExxonMobil's own projects, Denbury's carbon dioxide pipe network will facilitate an expansion of the emerging carbon management as a service prospects. ExxonMobil estimates that the combination with Denbury will facilitate 100 million tons of emissions reduction primarily through partnership with high concentration emitters in the region.
ExxonMobil has the scale and the balance sheet to pursue highly complex low carbon projects independently, but creating the requisite transport infrastructure from scratch would have been expensive and extremely time consuming. This acquisition will greatly accelerate the company's CCS business, growing ExxonMobil's carbon transport and storage capacity to the largest in the US.
Offshore wind: German auction wins show Big Oil has not left the party
Big Oil has once again delved into its deep pockets to win material acreage for offshore wind generation projects. It's a timely demonstration to stakeholders, especially by BP, that renewable power remains part of its low-carbon strategy. It's also a reminder to the wider offshore wind sector that Big Oil has not left the party.
BP and TotalEnergies (TTE) will pay a total €12.6 billion for four sites – three in the North Sea and one in the Baltic Sea – with a potential 7 GW of generation capacity. That is €1.56-2.07 m/MW across the four sites, comparable to the total cost per MW of an onshore wind project in Germany.
Other views
Simon Flowers, Prakash Sharma and Jom Madan — Breakthrough technologies for the energy transition
Fraser McKay, Ian Thom and Ann-Louise Hittle — Doing more with less: Debunking the myth of upstream underinvestment
Prashant Khorana — How power and renewables investors should navigate the Inflation Reduction Act and recent power market volatility
Erin Carroll — How to choose the right renewables project model
Søren Lassen — Offshore wind: German auction wins show Big Oil has not left the party
Neptun Deep FID signals Romania's arrival as major EU gas player
North American renewable natural gas market could expand tenfold by 2050 to reach 4 bcfd
Australia leads global market for battery energy storage systems
David Buckby — Will the EU's flagship packaging legislation be transformative?
Thanks to Prakash Sharma, Søren Lassen, Rohit Arora, Munish Kumar and Matt Woodson for this week's Energy Pulse: in brief.