LNG supply is set to grow at 7% in 2020, as freshly commissioned US projects push more LNG into an already saturated global market.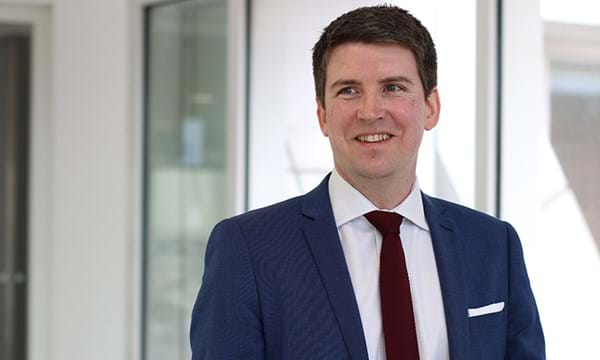 Giles Farrer
Research Director, Global Gas and LNG Supply
Giles is responsible for our LNG service, the global LNG markets tool together with our global gas market service.
Latest articles by Giles
View Giles Farrer's full profile
The global gas and LNG market enters 2020 with the lowest ever winter spot prices, in the middle of its greatest supply push, both short and long term.
The big suppliers – Qatar, Russia and the US – are locked in a battle for market share, waiting to see who blinks and watching closely to see whether low prices will spur policy changes in the big Asian markets.
What will 2020 look like? And what could happen that will shape the market longer term? There are five things we will be watching closely in 2020 – here are the first two:
1. Global LNG prices will fall further in 2020
In 2019, the global LNG market relied heavily on Europe to balance. Surging new LNG production from US and Australian projects met stuttering APAC LNG demand growth and, with no place else to go, spot LNG was sold at a discount into European terminals.
There appears no let-up in sight. LNG supply is set to grow at 7% in 2020, as freshly commissioned US projects push more LNG into an already saturated global market. Europe will again be called upon to save day, however, unlike 2019, gas storage in Europe will start the year at record highs. How the global LNG market will respond to such sustained low prices remains to be seen, with several possible outcomes. We explored those outcomes in more detail in "Global Gas and LNG: 5 things to watch in 2020", where we also shared our price prediction for Japan LNG spot (DES). Fill in the form on this page to get your complimentary copy.
2. Low prices won't stop new project FIDs, yet
At the start of 2019, we said "expect a record year for LNG project sanctions" and it didn't disappoint. 71 mmtpa was sanctioned and all of the projects we picked took Final Investment Decision (FID). Indeed it was so strong, that some of the projects we had slated for delays made it over the line too. The 7.7 mmtpa, NLNG Seven project, making it in on the 27th of December, while most of us were still digesting our Christmas dinner.
This year it is a little harder to call. There will be no let-up in projects pushing for FID, but we expect sponsors to start asking more questions as the pain of low gas prices starts to bite. We think the scale of capacity sanctioned will be at least 50 mmtpa again and possibly larger. Download "Global Gas and LNG: 5 things to watch in 2020" for our FID outlook to 2021.
Fill in the form on this page to find for a full breakdown of the five things our global gas and LNG analysts will be watching closely in 2020. It includes our predictions on how changing policy in Europe and Asia will shape demand, and how investors might influence North American producers.
What to watch in regional gas markets
For a more in-depth look at each regional gas market, scroll down to get your copies of the reports covering the following regions:
European gas
What's ahead for European gas?
2020 will prove to be the most pivotal year yet for European gas as the industry wrestles with transit arrangements against an increasingly oversupplied market. Meanwhile, the ambitions set out in the new European Green Deal cast considerable doubt over the long-term prospects for gas in Europe's energy mix. Get our predictions for the year ahead.
North America Gas
5 things to look for 2020
2019 was another stellar year of US gas production growth pushing to new record highs aided by productivity gains, power demand growth and LNG exports. With producer spending only coming into sharper focus and competition for demand growing both domestically and globally, will the North America gas market experience pivotal changes in 2020 or continue on the same path set by 2019?
While 2020 looks to be more of the same as 2019, some key things are needed for the market to stay on this path.
Asia Pacific gas and LNG
What will 2020 look like in Asia Pacific? And what impact could this year's developments have in the longer term?
The global LNG market spent 2019 in the depths of oversupply with Asian spot LNG prices hitting an all-time low of $4.3/MMBtu in September. This came as a record level of new LNG supply hit the market and in no small part due to a dramatic slowdown in Asia Pacific demand growth, which fell from the double-digit rates to less than 3% this year. Nonetheless, Asia Pacific remains home to almost three-quarters of the world's LNG demand, and if 2019 has reminded the LNG industry of anything, it's that changing demand dynamics in Asia Pacific still have the power to significantly impact and surprise the market.
Here's what's on the minds of Wood Mackenzie's Asia Pacific Gas & LNG analysts.
Mexico gas and power
While political and regulatory uncertainty remains a major question going forward, what can we expect in the year ahead?
Newer energy policy could potentially lower gas-to-power demand, pipeline debottlenecking could boost regional gas markets. Find out more about what our Mexico gas and power experts will be keeping an eye on in 2020.