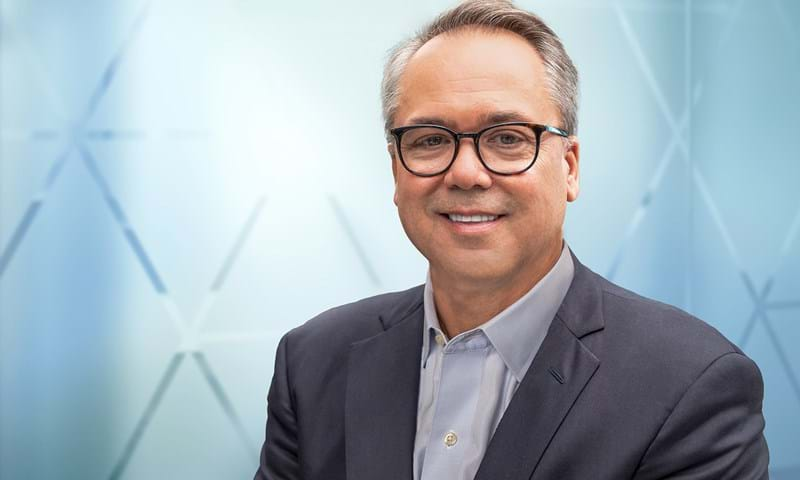 Scott G. Stephenson is chairman, president and chief executive officer of Verisk, bringing more than 30 years of executive experience and a successful record of strategic leadership and innovation to the company.
Scott is a values-based leader who launched The Verisk Way – the company's principles to be remarkable, add value, and innovate that guide how Verisk engages with customers, employees, shareholders and communities. Under his leadership, Verisk has been named one of the World's Best Employers, one of the World's Most Innovative Companies and one of America's Best Employers for Women.
In 2008, Scott was appointed chief operating officer. He was named company president in 2011, CEO in 2013, and chairman of the board in 2016.
Before joining Verisk, Scott was a senior partner with Boston Consulting Group. He also served as a senior advisor to Silver Lake Partners, a technology-oriented private equity firm.
Top media outlets identify Scott as a leading global executive with a commitment to innovation. Forbes recognised him as one of America's Most Innovative Leaders and as one of the Top 25 Most Innovative Leaders worldwide. Institutional Investor also named him the top CEO in the company's industry category.
Scott holds an MBA from Harvard Business School and a BS in mechanical engineering from the University of Virginia.
As part of his commitment to social responsibility and serving others, Scott is on several civic and charitable boards. He's a member of the Board of Advisors at the University of Virginia School of Data Science, where he and his wife established the Stephenson Chair in Data Science. In New York City, Scott is board chair at The Bowery Mission and an elder at Central Presbyterian Church.
Scott also serves on the board of Public Service Enterprise Group Incorporated (PSEG).