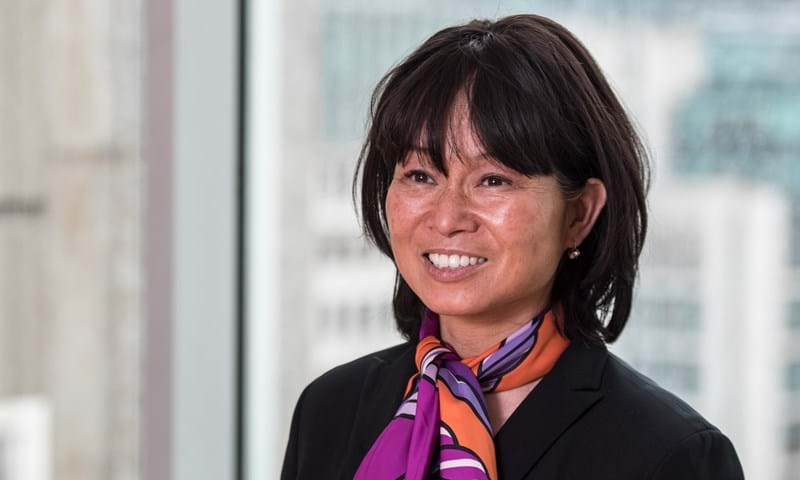 Wai-Fung joined Wood Mackenzie as Executive Vice President, HR in 2018 and is responsible for the development and implementation of our People Strategy. Wai-Fung leads a team of HR professionals who partner with the business to shape and deliver business strategy together with HR specialists in talent acquisition, talent development, learning, and reward and recognition.
Wai-Fung read English and Education at Cambridge University and enjoyed a career in teaching before embarking on an extensive career in sales and then moving into HR. She has held leadership roles at Standard & Poor's, ICE Data Services, the Financial Times and, most recently, LexisNexis UK and Ireland, where she transitioned from heading up the sales organisation to HR leader.
It was the ability to combine her passion for people development with her commercial acumen that inspired Wai-Fung to evolve her career into HR. She is an accredited coach by the Institute of Leadership and Management and actively coaches graduates in their early careers as well as mentoring experienced individuals to advance their next steps.
She is an avid sponsor of people initiatives such as Diversity & Inclusion and Wellbeing. "At Wood Mackenzie, we recognise the need and importance of investing in diversity and inclusion as part of our culture and overall talent management practices and to continually challenge ourselves to make the connection between those principles and our business performance".
Education
B.Ed. Hons, English, University of Cambridge
At Wood Mackenzie, people are our greatest asset and I am passionate about inspiring and motivating all 'Woodmackers' to reach their full potential and achieve new heights in business performance today and beyond.

Wai-Fung Thompson on working at Wood Mackenzie